How to Make Money as a Teen
How can I make money as a teen?
You can make money as a teen, but finding a job you enjoy and will stick with. The best way to earn money as a teen is by hard work and dedication to a specific job.
Are you a teenager that wants to make money? Kudos to you for wanting to be independent and earn money.
Perhaps you are a parent that wants to teach your teenager how to make money as a teen. If so, you are in the right place.
It is normal to want some independence and want to start earning your own money. Learning a hard work ethic at a young age will help set you up for success for the rest of your life.
I worked as a teen and some of my teenage money-making ideas are listed. I remember feeling great to be able to buy things I wanted with my own money and as I got closer to college, I was able to save so I had some spending money.
This post offers over 55 ways to help your teen make money.
Some are easy ways for teens to earn money and other teen money ideas will require a bit of hard work, but depending on your interests I hope you find something you enjoy.
This post contains affiliate links. This means if you click a link and make a purchase, I will receive a small commission at no cost to you, so thank you. This site uses cookies for a better user experience. For more information read our disclosure policy here.
Summer Employment for Teens
According to the Bureau of Labor Statistics, summer employment sharpens each year for youth ages 16-24 between the months of April and July. Many college students and teens are seeking summer employment while they are off from school and sports. Yet, it is possible to work during the school year as well. You may not be able to work as many hours.
If you are seeking only a summer job and you are a teen, there are still plenty of teen job ideas for you.
55 Ways to Make Money as a Teen
How to Make Money as a Teen in Your Neighborhood
1. Yard Work
Many people work nine-to-five jobs and don't have time to do a bunch of yard work. They are happy to pay someone else to do it for them. Check out your local Facebook groups as people often post when they are in need of this sort of work. You could also put flyers on people's doors to let them know the services you offer.
2. Baby Sit
This was my jam when I was a teen. I babysat for all of my parent's friends. I loved kids and later became a teacher. At the time, I was happy to make $3 per hour. Now that I have kids, baby sitters charge much more. You can ask for at least $10 per hour and that is considered reasonable. I wish they paid that much when I was a teen! lol Check on care.com, Facebook groups, neighborhood apps, and also put flyers out around coffee shops, kid's play paces, swim lesson places, libraries, and doors.
3. Mow Lawns
Sure, you will need a lawnmower, but maybe mom and dad will let you borrow theirs if you pay for maintenance. Yet, this is definitely a profitable job for a teen because it pays well and you can charge by the size of the yard, and not necessarily the hour. If you are a hard worker, you can crank up your earnings.
4. Clean Houses
This was also a job I did as a teen. Well, it was mostly for my grandma. Yet, this type of job can also be very profitable if you find a few clients and you can also do it on weekends or after school, so it is flexible for a teen's schedule.
5. Odd Jobs/ Handy Work
Do you have handy skills? Kudos to you (because I have none!). I once had a student in my middle school class that could literally fix anything. When the pencil sharpener broke, I called him over and he fixed it right away. If you have a skill like my former student, offer you services up as a handyman (or young lady). Some of us are born with it, others (like me) are glad to pay!
6. Tutor
If you have expertise in a subject, tutor local kids. You can do this at your house, their house, or meet at a mutual location such as the town library. Many high school students tutor younger students in math, reading, writing, music, and/or science. The key is to find your best subject and the younger student will, of course, be at a lower level than you. You can make a difference and make money. Consider offering a discount for your first session to help you build clients.
7. Dog Walk
Have a love for animals? Even if you don't, you can still make some cash by taking your neighbor's dog for a walk. Perhaps they get home late for work and can't take the dog out. That's where you come in. Look up opportunities on Rover.com.
8. Pet Sit
Again, pet sitting is a great job for a teen. You can find regulars that work late, or take on gigs for people heading out of town on a vacation. Again, make flyers and hang them around town or check on neighborhood apps and Rover.
9. Sell Stuff
Why not have your own garage sale. (Make sure to check city ordinances because you may need a permit.) Find a bunch of stuff you don't use anymore and make some quick cash this weekend.
10. Wah Cars
Are you a car person? Why not make some extra money washing your friends, families, and neighbors' cars. Most people like clean cars and also like to see teens with hard work ethic. So you should have no trouble finding clients.
11. Set up Christmas lights
Are you good at design? Why not try your hand at putting up neighbors' lights. Holidays are a stressful, busy time and many do not have the time to put up their own lights. That's where you come in. Check around and make sure you let your mom and dad know so they can tell their friends.
12. Car detailing
If you are going to wash cars as mentioned above, why not detail the cars as well? You can vacuum and deep clean. Not sure how to do this? Don't worry! Just watch some Youtube videos to get you started and be ready to deep clean.
13. Housesit
If you have friends or family members going out of town, you can make house-sitting your new side hustle.
---
More Money-Making Posts:
---
How to Make Money as a Teen Through Apps
Although some of these apps require the user to be at least 18 years old (I tried to note) you can work around that sometimes if you have a parent that trusts you and you are able to use their account. For example, you must be 18 to start an Etsy store, yet if you have a parent with a store they may allow you to sell on their site.
I am actually working with my son now to start creating his own digital products to sell. Obviously, I will need to pay him when my payment clears. So how you handle this is up to you.
Most of the jobs I listed are available for all teens, yet, some apps do require you to be at least 18 to sign up. If you are looking for food delivery, you must be 18 for obvious safety concerns, but there are many items on this list for everyone, so I hope you can find something you love and make money doing it!
14. Grocery shopping
You can get paid to grocery shop for people. Try sites such as Shipt. Not only can you make money, but you can also collect tips. (Must be 18)
15. Grub Hub
This is a number one food delivery service. You can again, get paid, and make tips. (Must be 19)
16. Doordash
Doordash is a popular delivery service. The best part is you can work on your time and your schedule to deliver local food.(Must be 18)
17. Instacart
Instacart is a great place to start grocery shopping for others. Just sign up on the app and start helping others.(Must be 18)
18. Fetch Rewards
Join Fetch Rewards to earn cashback on shopping. This app is easy to use and you can get bonus points for signing up by clicking this link.
19. Sell Clothes on Poshmark
This is a side hustle of mine, but anyone can do it. Just snap a few pictures of your items and leave a description.
20. Ibotta
I absolutely love Ibotta. You can get your money back by submitting your grocery receipts. Upload your receipts after you shop and if your items match up, you will get money back right to the app.
Sign up for Ibotta here and get a $10 bonus the first time you use it.
21. Etsy
If you have a craft idea or you are creative with printables or designs, you can start an Etsy shop. Before you start, look up what is selling on Etsy and decide what you want to create.(Must be 18)
22. Sell Books
You can sell used books on Amazon or other sites. There are many places to get used books included used book stores, Facebook, and asking friends and family that are done reading their books. You can sell on Facebook. Amazon, or have a garage sale.
How to Make Money as a Teen Online
23. Swagbucks
Do you search the internet, play games, or watch videos? If so, you can get paid with Swagbucks for gift cards. I used Swagbucks and they are totally legit so sign up here and get started today.
24. Survey Sites
I tried this for a while and it was nice to have a little extra money each month. Survey sites will not make you rich but can give you some spending money if you put in the work. Here are a few posts with survey sites I have tries:
25. Flip Items
Depending on where you live, you can pick up decent items when people set out their trash. You can also find items at thrift stores. Then turn around and sell the items for more money than what you paid, flipping them for a profit. You can also fix up items before you flip them and make even more. For example, if you find an old chair, you can reupholster it or refinish an old bookshelf, paint it and sell if for a profit.
26. Sell Online
There are numerous ways you can sell online. In fact, you don't even have to have your own products. You can start an Amazon, Shopify, or Woocomerce store and start earning money.
27. Start a Blog
This is my side hustle. Blogging is a fun, creative outlet for me and the plus side is you can make money from blogging by using ads, affiliate marketing, and sponsored posts.
If you are thinking of starting a blog, you should do it. Here is a tutorial you can follow to get your site up and running today.
Types of Blogs That Make Money
Best Affordable Blogging Classes to Help Earn Quickly
28. Influencer
If you are not interested in starting a blog, you can still make money as an influence. The trick to becoming an influencer is to gain a following. Sponsorship companies will hire you with as little as 1000 followers. In fact, I only have around 1400 Instagram followers and have gotten paid to post for companies. You can check my profile out here (and follow me). Here are some companies you can sign up with to become an influencer:
29. Youtube Channel
Youtube is a fun way to express yourself and if you have a skill you can share, even better. Some popular YouTubers focus on fitness, money, drawing/art, tricks, and dancing but you can really start a channel about anything. My son and I love watching cute dog videos on Youtube. The question is, how do you make money? You first must get 1000 subscribers and 4000 views in the last year and then you are eligible for ads. You can also post sponsored/affiliate links in your video notes before you make it to Youtube ads.
30. Sell Printables
If you know anything about graphic design, you can sell printables. You can do this with our without a website because you can start a store on Etsy. I use a free tool called Canva to create my printables I sell on this site and a company called SendOwl to handle the purchases. You can check out my shop here!
31. Sell Stock Photos
If you are into photography, why not turn it into a business. You can easily take cheap photography classes on Udemy or watch Youtube videos to hone your skills. You can sell photos on the following websites:
Shutterstock
istock
Dreamstime
You can learn more about selling stock photos by clicking here
32. Freelance Skills
You can sell freelance service on Fivver or Upwork. If you are good at writing or video editing these are just a few ideas. Bloggers higher virtual assistance to post on social media or help with blogging tasks.
Try these platforms to get started:
Upwork (must be at least 18)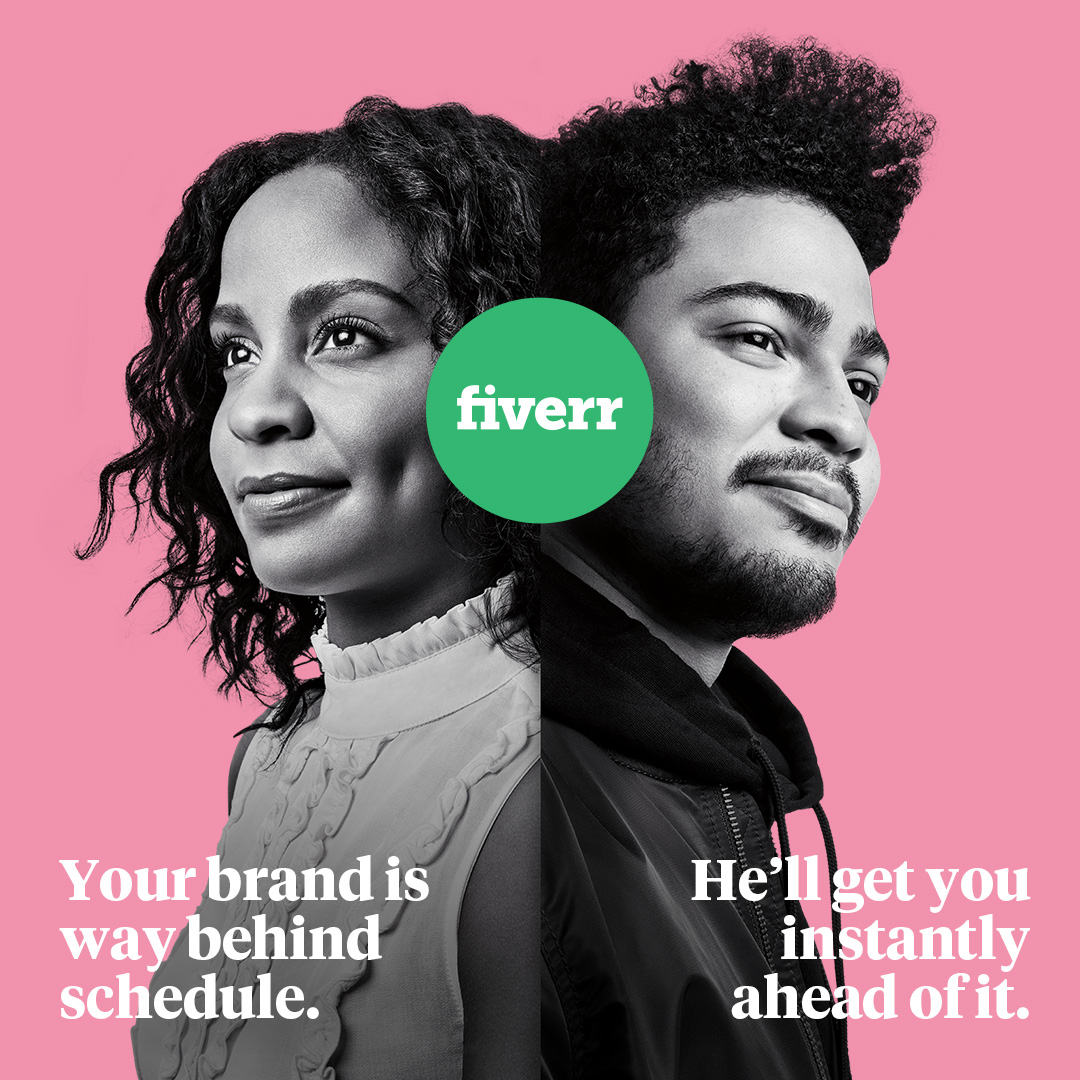 33. Proofreader
If you have a knack for catching errors, you can become a proofreader. This would be a great job for you to carry on into your college years. If you are interested here is a free workshop that can answer some of your questions.
If you would like to learn more about proofreading, check out this free workshop
34. Create Classes
If you have a skill in anything, you can create an online class and sell it. Some popular hosting platforms are Udemy and Teachable. Udemy would be better for a teen starting out because they charge less. However, teachable is a better platform, so you could always upgrade if you are doing well.
35. Test Websites
Have you heard of UserTester? This site pays you to test other people's websites. They train you on what they are looking for and you are recorded as you do your testing, but it pays around $10 per review and only takes about 20 minutes.
(must be 18)
36. Teach computer skills
If you are tech-savvy, you could teach younger children or older people how to use computers.
How to Make Money as a Teen with Job Skills
37. Golf Caddy
You can make decent money and great tips as a golf caddy. Plus you get to spend the day outside.
38. Pizza Delivery
Many restaurants will hire teens as delivery drivers. You will get paid an hourly wage plus tips. If you don't mind driving and are good with directions, this is a great job for a teenager.
39. Waiter/Waitress
You can work as a server. This is a great gig to take with you if you plan to go to college. You can make good money as a college student too.
40. Putter Golf
Most of the putter golf places I take my kids to have teens working. We even saw a few golf camps with kids that were run by younger people. If you like golf, this one is for  you.
41. Ice cream shop
Yet, another one of my past jobs. I used to work in a little ice cream shop when I was around 14 years old. It was a great job for me. I got to serve and eat ice cream. My favorite!
42. Fast Food
There ain't no shame in working for the fast-food industry as a teen. You can make good money and work your way up if you have a good work ethic.
43. Frozen Yogurt
This would also be a great place for a teen to work, as you often get free frozen treats and get paid too.
44. Grocery Store Work
There are many types of employment for teens at a local grocery store. Here are a few ideas:
Bagger
Stocker
Bakery worker
Meat Department/Butcher
Cashier
Cart attendant
4. Life Gaurd
My nephew is a lifeguard at a local pool. Of course, you need to go through training, but this is a great skill to have and a job you can always fall back on.
46. Ref/Umpire
Many refs for my son's soccer games were teens. This is a great job, if you have played a specific sport since you were little and you want to stay active.
47. Paper Route
Help deliver papers to earn extra money as a teen. Contact your local newspaper to see if they have openings.
48. Camp Counselor
I did this when I was younger. I planned on being a teacher so the experience was great. If you like planning activities and bonding with younger kids, this is a great summer job for teens.
49. Teach Swim Lessons
My sons took swimming lessons for a few years and most of the teachers were younger. Most places will train you, so if you like getting wet and swimming this teen job is worth a try.
50. Coach
My sons used to take soccer lessons when they were toddlers. The coaches were all teenagers. They taught them some mini-skills and set up obstacle courses for the kids. it was really fun. If you have sports skills and like kids, this is a great teen job for you.
51. Work for a kennel
If you like pets, try getting a job at a kennel.
52. Dishwasher
I tried this when I was in high school and it is hard work. In fact, if you aren't afraid of hard work, it is mindless and you don't have to really deal with a lot of people.
53. Hostess
Help your local restaurant by seating guests. If you have a friendly disposition and you like being around people, this is the job for you.
54. Barista
Like Starbucks? Why not work for one? Starbucks or other coffee shops are looking for baristas and this would be a perfect job for a teen.
55.Bike driver/carries
We live near Detroit and we often see bike riders with carriages attached to their bikes offering rides for around $6-7 per ride. We even took one when we were leaving a baseball game one night. Most teens would not be able to work evenings, so this may be a day job, or if you are 18-19 no problem. It would be a great, easy way to make money if you are in shape!
How to Make Money as a Teenager Final Thoughts…
If you are a teenager looking to make money, I would love to give you some props! I think it is awesome (as a former teacher) that you have ambition and drive. Money gives you some freedom to have the things you want in life and as you enter into another phase of your life and independence, you will want to be able to do things without always asking for money from mom and dad. I hope my list has helped you find something that will work for you.
Did you find something you are going to try? Do you do something that is not listed? If so, leave a comment and share with us!
Related: How to Make Money With Rakuten
How to Make Money as a Teen