The Best Daily Stay-at-Home Mom Schedule
Do you need the best daily stay-at-home mom schedule to help you get into a routine? Are you a stay-at-home mom that is responsible for taking care of your kids on a day to day basis? You may be asking yourself, "how do stay-at-home moms schedule for the day?"  This is such an important and fun job, but if you are a stay-at-home mom, you know at times the hours can drag on!  I am speaking from experience as I am a former teacher that decided to stay-at-home with my kids after working since I was twelve years old. Fortunately, there are ways to help the day go by quickly and help you stay sane as a stay-at-home mom.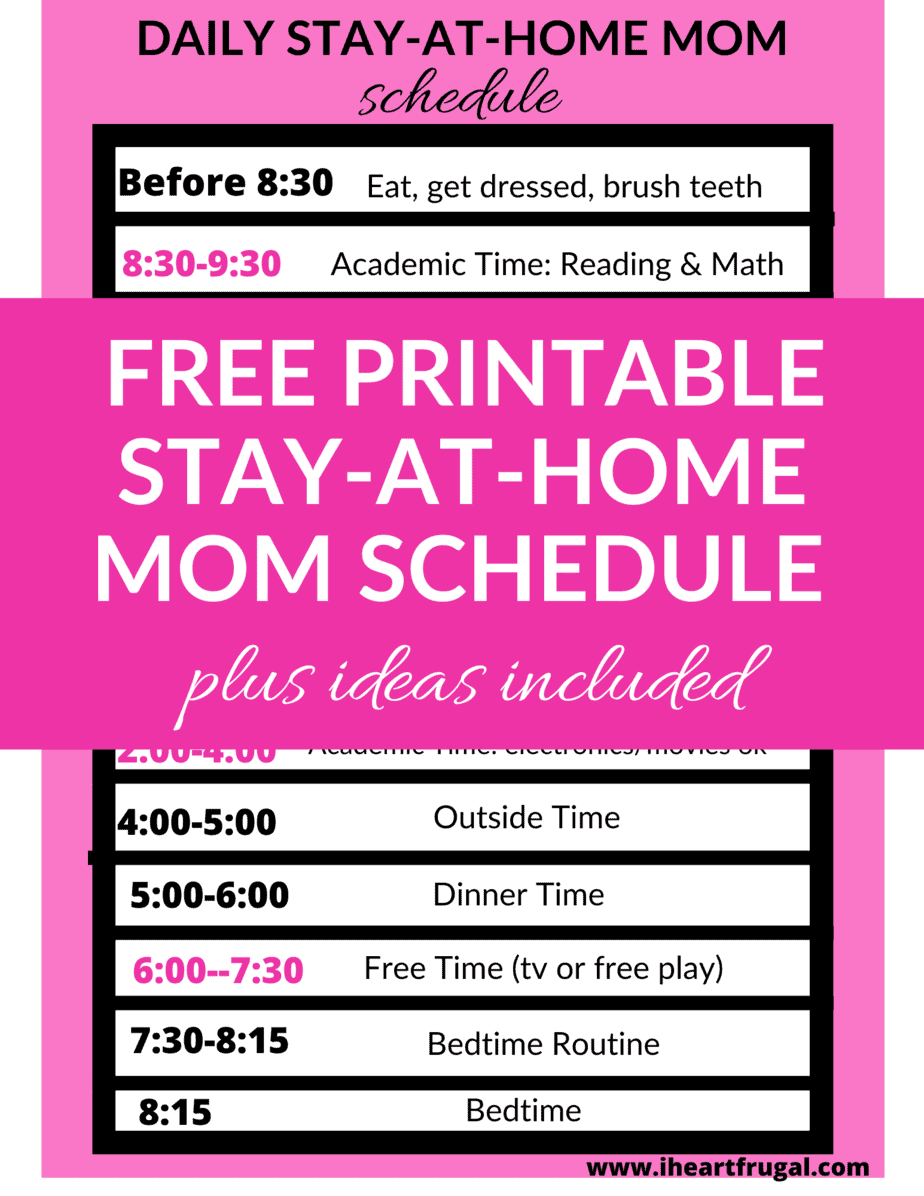 Keep Reading to Get Your Free Printable Below
These boredom busters for kids are not only fun but also include a variety of academic tasks to keep your kids learning while they are at home with you.
This post has been divided up into sections according to the free printable. I have also attached a blank copy of this printable so you can adjust as needed. What works for me, may not work for you and that is okay!