13 Things Only Extremely Frugal People Will Understand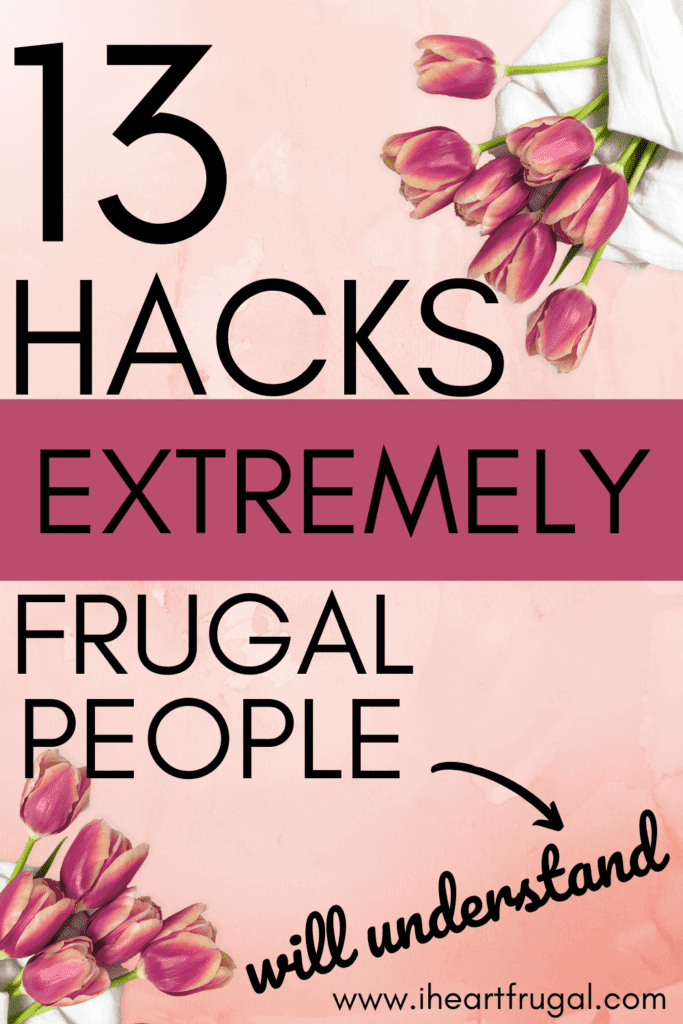 Do you love frugal living or are you intrigued by extremely frugal people? Either way, you are bound to understand and share my joys in the list below.
I decided to live a frugal life at a young age. However, as a child, it wasn't really a choice. We were not rich and my parents taught me how to bargain shop and coupon. I used to LOVE grocery shopping with my mom and totaling up the items as she put them in the cart. Those experiences made me who I am today. My parents taught me the importance of budgeting your money and striving to pay less for items to keep money in your wallet and save more.
Living frugally has taught me patience, financial-discipline, and how to handle my money. I value the fact that I am ready for an emergency and I don't have to worry if my car breaks down or I end up in the hospital (happened last month but that is another story) because I have the money to pay the bills. Why? I live frugally in many aspects of my life  (balance, balance, balance) and I try to save as much as possible so I can spend my hard-earned money on the things that really matter to me and my family.
You see, we all have different relationships with money that are influenced by other factors in our lives and how we grew up. We all have priorities and we all spend money on something or another. What is important to you may not be important to me. For example, my family likes to travel. We save our money for these life experiences instead of buying the latest iPhone on the exact day of release.
Yet, maybe you are one of those super techy people and you need that phone. That is okay, as long as you have the money to pay for it.
How do you get a surplus of money? It is simple, live a frugal life and save for what matters.
Nonetheless, if you are a frugal person by nature, you will totally understand the list below and laugh out loud at some of the items. If you do not live frugally you will laugh too, but probably in a different way. Just consider living frugally if you want to save more money and spend intentionally on things that matter.