Dollar Store DIY Halloween Decoration Ideas
Do you love Halloween? It is definitely one of my favorite holidays. And when the holidays roll around we always take a trip to our local dollar store. In fact, we always go to Dollar Tree, my absolute favorite dollar store around. I find they have more name-brand items and we love the selection of holiday decore.
Although holidays can feel expensive, creating amazing DIY Halloween decorations will save you money this Halloween and help you get into the holiday spirit.
My son and I just visited the dollar tree today (9-29-21) and they were already putting up Christmas decorations, which I love too.
So don't wait because there wasn't a bunch of Halloween stuff left.
Did you know you can order your decorations online? Check out the Dollar Tree site here and get free shipping on all orders over $10 or Free Shipping to your Local Store.
Today, I have a collection from some of the craftiest bloggers I know! Be sure to check out all of the creative DIY Halloween decorations below and if you are into Fall foods, check out my Autumn Recipe Pack too!
Happy Halloween! I sincerely hope you enjoy these ideas!
🍩🌽🍎Are you ready for Fall? If you want to stay organized this fall, try my
Autumn Recipe Pack
and Planner for all of your Fall needs. Simplify back-to-school season with these Fall Recipes, blank recipe pages, journal pages, meal planner, grocery list, and WAY more in a super cute fall theme. You can check it out here:

30 Dollar Store DIY Halloween Decorations
Check out the dollar store DIY Halloween decorations to brighten your mood and save your wallet!
Shop $1 Halloween Craft Supplies
---
Also, check out my Halloween Maze PDF printable for sale this Halloween! Save your kids teach, by giving them a fun maze book this year! You can check it out here:

---
Repurpose and Upgrade shows you how to decoration your mantle. It will look "oh so" spooky!
Target Dollar Bin Mantel Decorations
Finding Zest shows you how to make these creepy hands to scare away any trick-or-treater.
Dollar Tree DIY Skeleton Hands Candle Holders
Organized Island helps you take it up a notch with this scary wreath! How creative!
Craft Bits show you how to make this adorable wreath complete with candy for the littles.
Dollar Tree Halloween Candy Bucket Wreath 
Craft Bits helps you keep things spooky with these creepy skull flower decorations.
Dollar Store Halloween Sunflower Skill Center Piece
Ella Marie Home uses a boa to decorate this scary wreath. If you have a fear of spiders, watch out!
Chicken Scratch NY keeps the mummy theme alive, with this cool idea.
Mummy Vases Dollar Store Crafting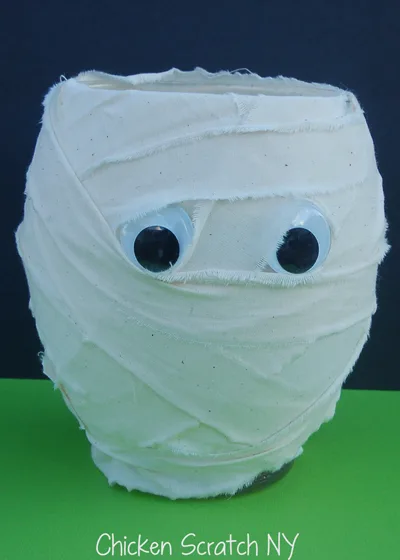 Thrifty NW Mom shows you how to make your Halloween glow, with these cute craft ideas.
10 Fall/Halloween Crafts You Can Make From the Dollar Store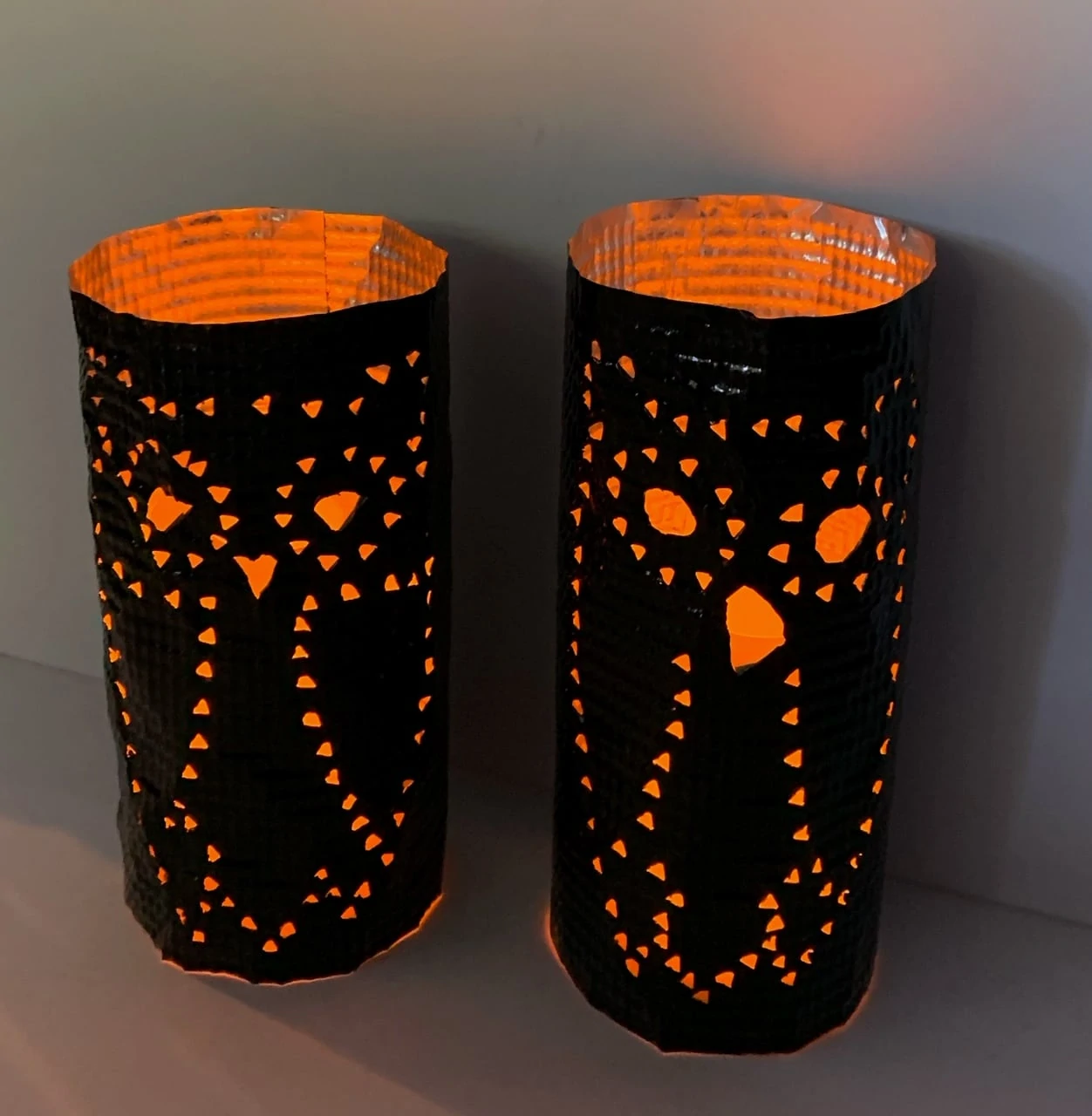 Heathered Nest helps you save on waste, by using up those old crayons to make this adorable pumpkin.
Melted Crayon Pumpkin Tutorial
Also from Heathered Nest helps you decorate your couch with these cute bandana pumpkins.
Easy Dollar Store DIY Bandana Pumpkins
Mom Does Reviews keep Halloween colorful with these fun dollar store pumpkins.
Whimsical Dollar Store Pumpkin Craft
Lil Tigers helps light up the night with these fun luminaries.
Easy DIY Paper Halloween Pumpkin Luminaries for Kids 
Making Frugal Fun makes it fun and frugal with this cute dollar store wreath.
$4 Dollar Store DIY Halloween Wreath
Crayons and Cravings craft will creep out guests with this eyeball wreath. Watch out!
"Always Watching" Easy Eyeball Halloween Wreath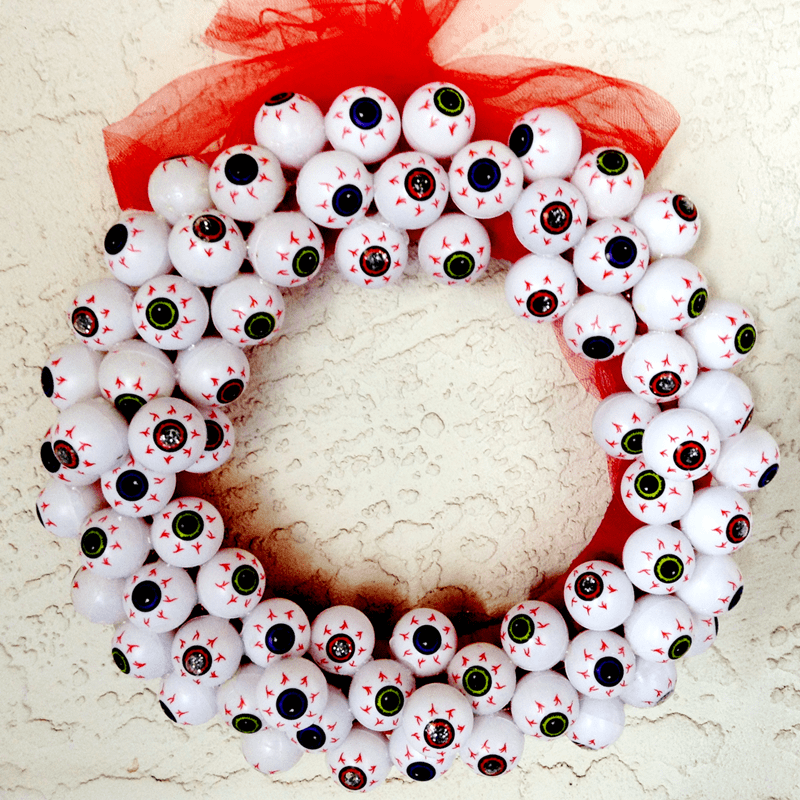 South Lumina Style starts a village with this fun idea.
Also from South Lumina Style makes you wonder what is growing in the ground with these fun skull planters.
Halloween Skull Planter Decoration
DIY With My Guy shows you a spooky scene with some fun dollar store decor.
Honey, I'm Home shows you how to create a haunted house for less!
Light UP DIY Dollar Tree Haunted House
Crafts by Amanda make these creepy, cute, and fun luminaries on the cheap!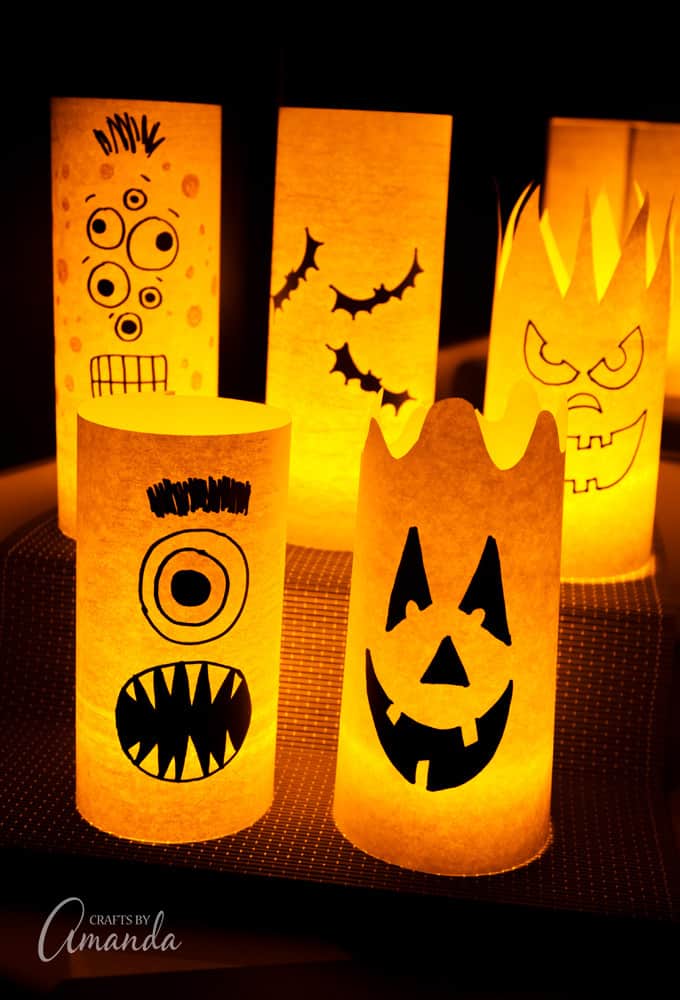 DIY Party Mom makes your house crawl with skeletons from the dollar store.
How to Make Climbing Skeletons from Dollar Tree Skeletons
Dollar Crafter shows you how to transform your garden from fun to spooky!
DIY Halloween Terracotta Flower Pots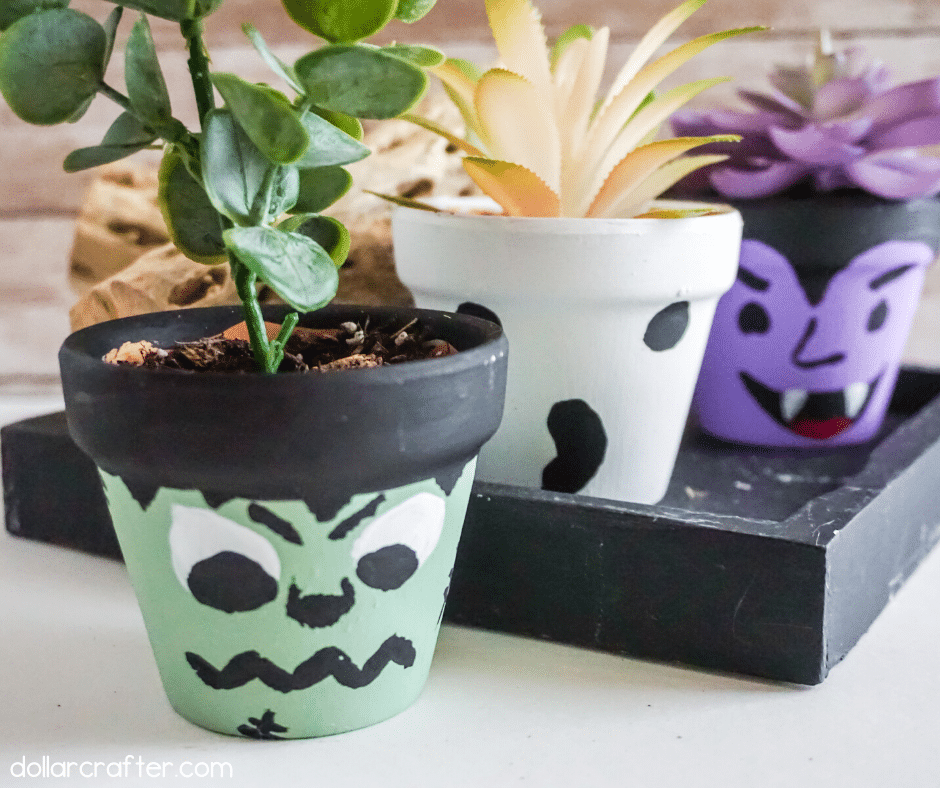 Also from Dollar Crafter, these eyeball plates look easy and fun for the little ones.
Homemade Halloween Eyeball Wreath From Dollar Tree Supplies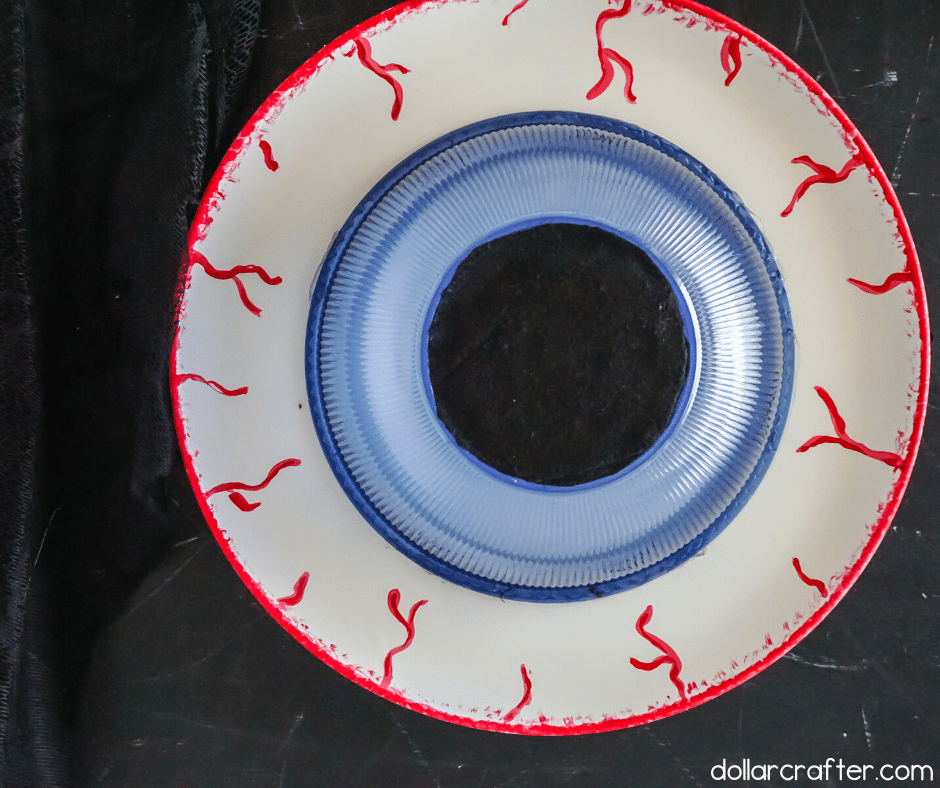 Ruffles and Rainboots helps you with your cravings, using fun Halloween popcorn boxes! Use them for your spooky movies.
Halloween Popcorn Box Printables
Hispana Global helps light up the night this Halloween.
Cereal Box Halloween Luminaries or Paper Lanterns DIY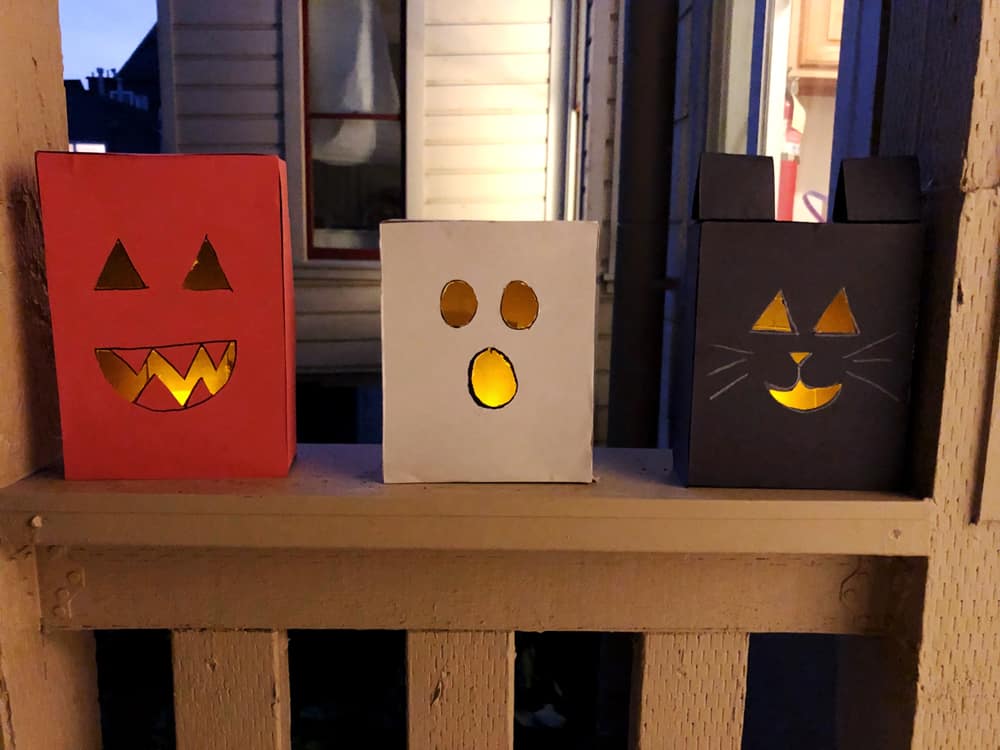 The Activity Mom keeps reading fun, with these amazing witches' hat bookmarks.
Sustain My Craft Habit shows you how to make this cute pumpkin art with a circuit.
Dollar Store Pumpkin Art Craft with Circuit
Also from Sustain My Craft Habit, these adorable close pin crafts are something your kids will love.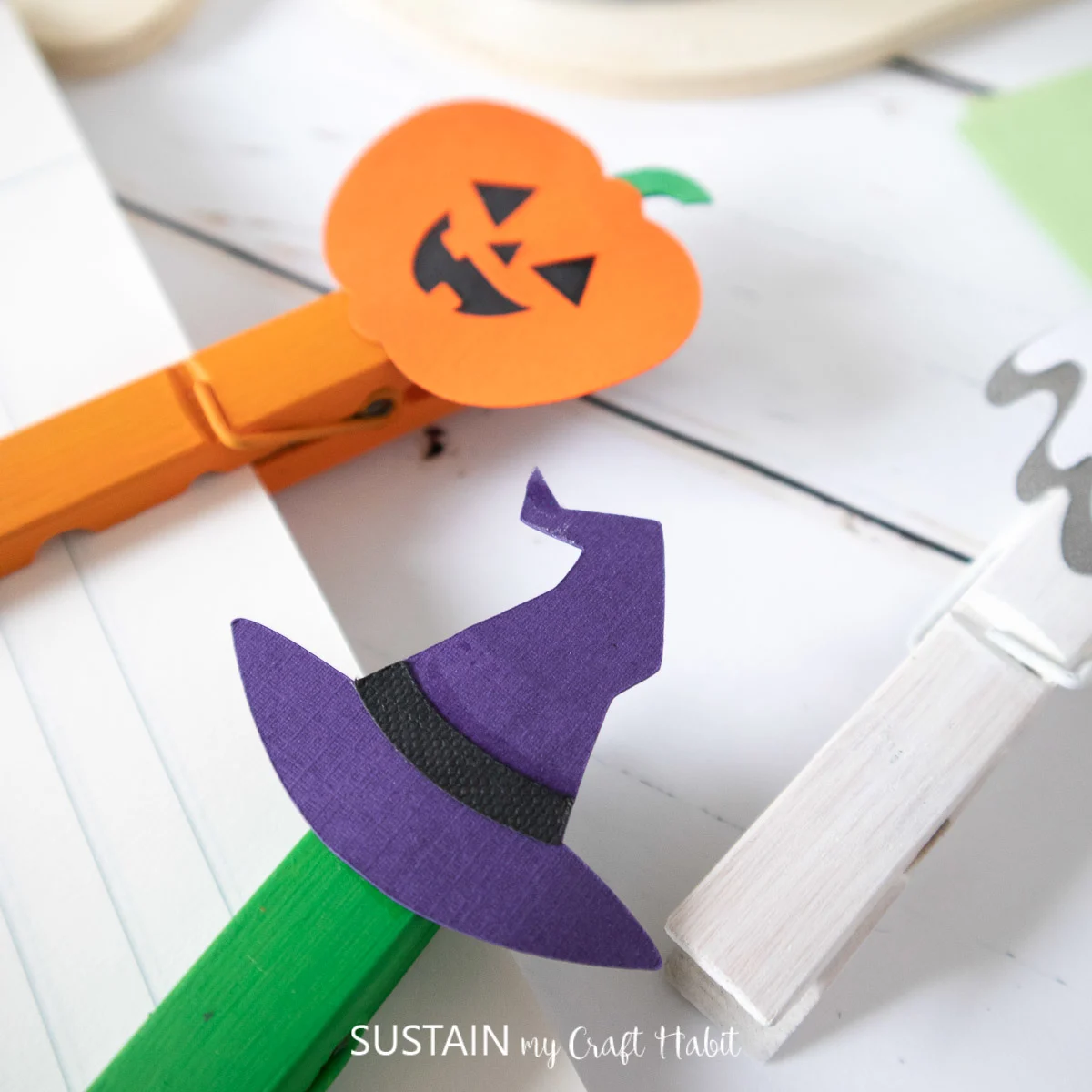 Rekindle My Dwelling, shares how to make these super cute, cheap lollipop ghosts. Booooo!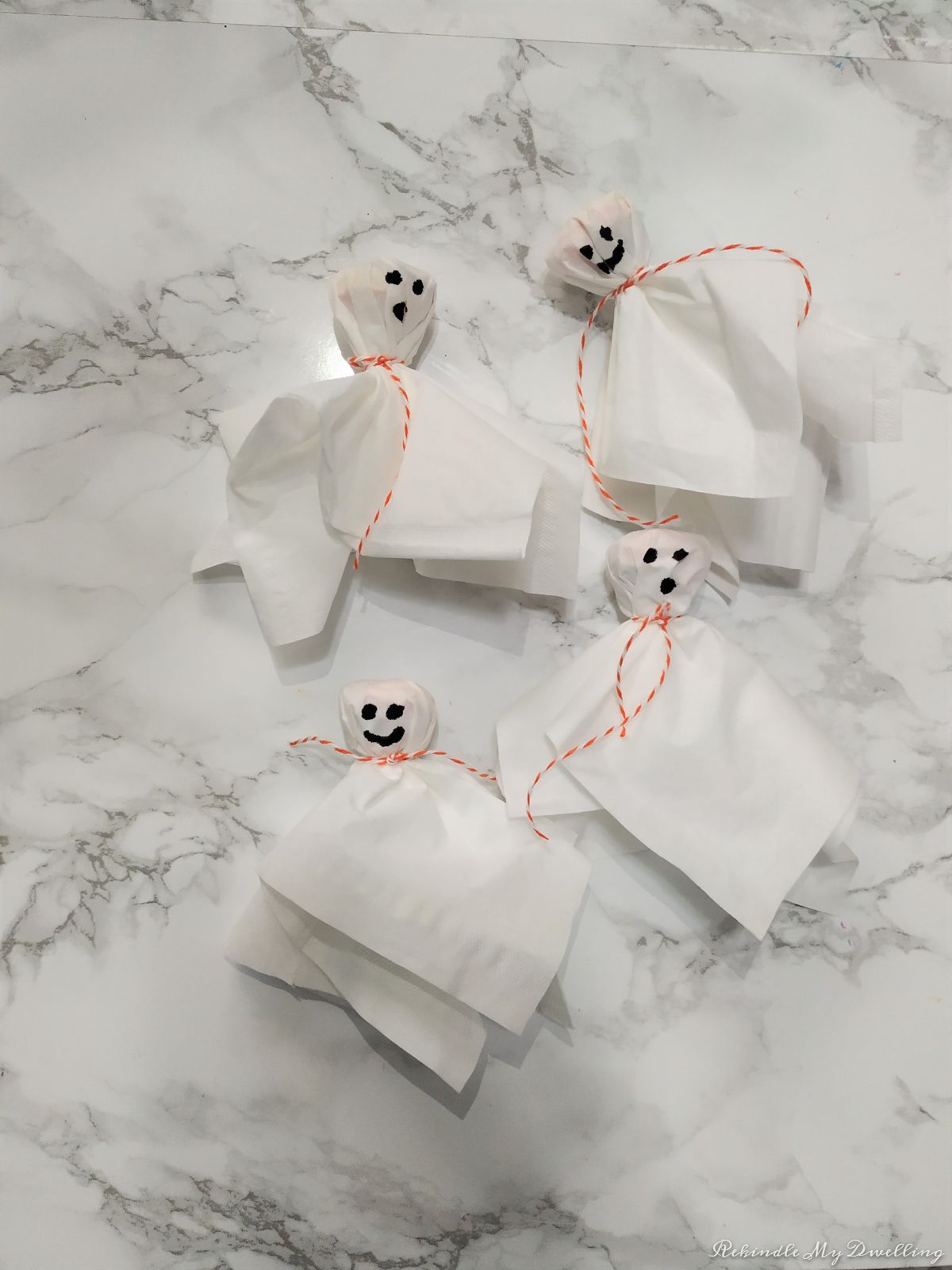 Single's Girl DIY uses these pumpkins from the dollar store to make this amazing craft.
Trick or Treat Halloween Decoration with Dollar Store Pumpkin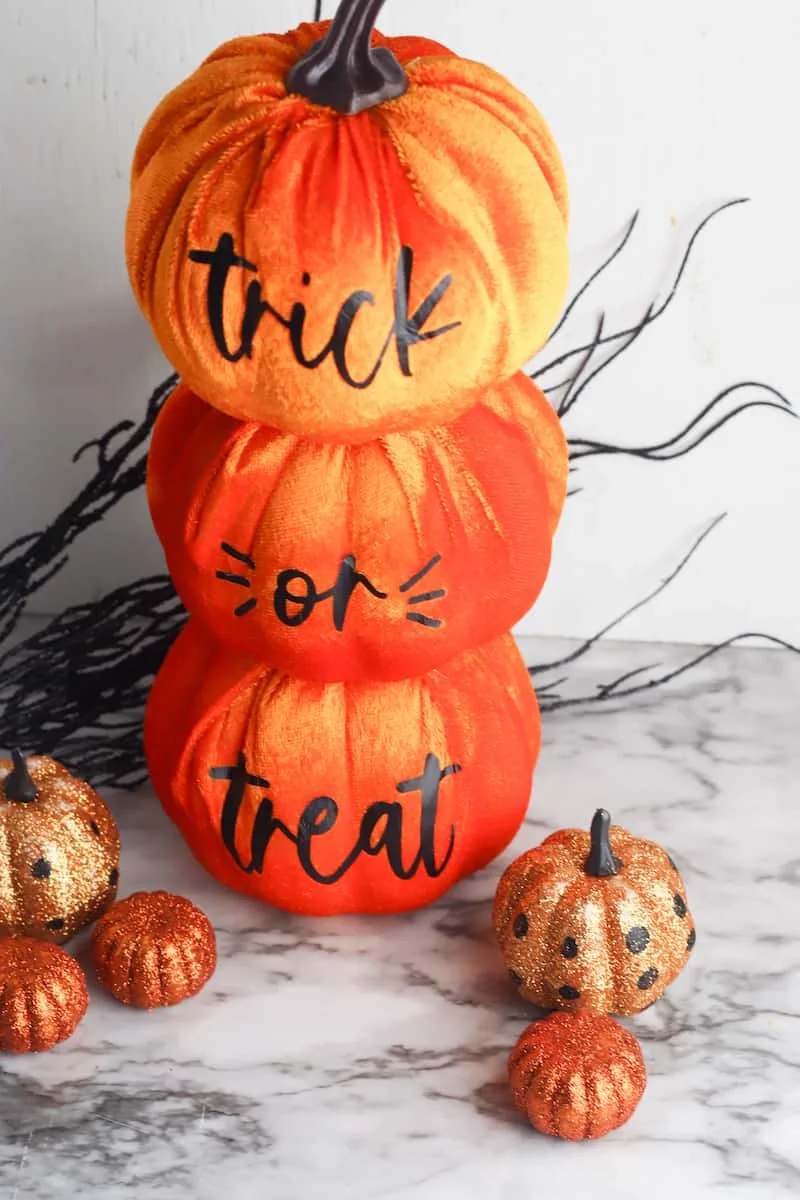 The Soccer Mom Blog keeps Halloween Disney-themed with these adorable pumpkins.
Minnie and Mickey Mouse Pumpkins
Also from the Soccer Mom blog,
Dollar Store DIY Halloween Decoration Final Thoughts…
I hope you enjoyed all of these super cute ideas. I am sure your kids will love making anything on this list.
Have a happy Halloween this year and continue saving money with these other Halloween related posts below:
Free Halloween Coloring Sheets
Frugal Fall Activities for the Family
And check out these Thanksgiving Recipes so you can plan ahead:
10 Frugal Thanksgiving Recipes
Dollar Store DIY Halloween Decoration Ideas