Unique DIY Halloween Costumes for Kids
Are you ready for Halloween? Are you looking for unique DIY Halloweens Costume for your child? If you are like me, we participate in Halloween dress up activities in early October so we start looking for costumes in September.
Yet, if you are trying to save money this year you may want to save the sticker price at your local Halloween store and make your own.
My mom is a talented seamstress. She made ALL of our Halloween costumes when we were kids. She was super creative and designed Jeanie costumes, ghosts, clowns, and much more. With four kids, I often wonder when she found the time. Yet, these are now costumes I will never forget.
We had very few pictures back then, but the memories remain. I often forget my parents didn't have cell phones to annoy their offspring by taking 50 pictures of everything they never want to forget – or post on social media – Sorry Kids! Back then we only remembered the things that made a BIG impact and these homemade costumes my mother created are something I will hold dear.
So this year, consider making your own costume instead of paying a HUGE sticker price. You will save money and it will be a special costume for your little one to remember long into adulthood. Also, the costumes listed below are budget-friendly and easy to make. Check them out and let your kids take a peek. My son already has his eyes on the cardboard boxtume! Also, a few of the costumes can be used for a child or an adult, so you can match your little one, which is my favorite thing to do!


This post contains affiliate links. This means if you click a link and make a purchase, I will receive a small commission at no cost to you, so thank you. This site uses cookies for a better user experience. For more information read our disclosure policy here.
DIY Halloween Costumes for Kids
Spaceships and Laser Beams: As I said above, my son is already in love! We absolutely love making cardboard box creations at our house. We have a Hot Wheels ramp we used for my oldest son's Hot Wheels birthday party in August. It looks like I am going to need to find a big box again! What an amazing way to foster creativity.
Also from Spaceships and Laserbeams: This is simply adorable! This little guy looks like an angel in this costume! I am sure the neighbors were giddy with oohs and aahs!
DIY Baby Lamb Halloween Costume
Press Print Party: How cool is this? I think it is awesome that you can make this glow-in-the-dark. Safety and awesomeness on Halloween.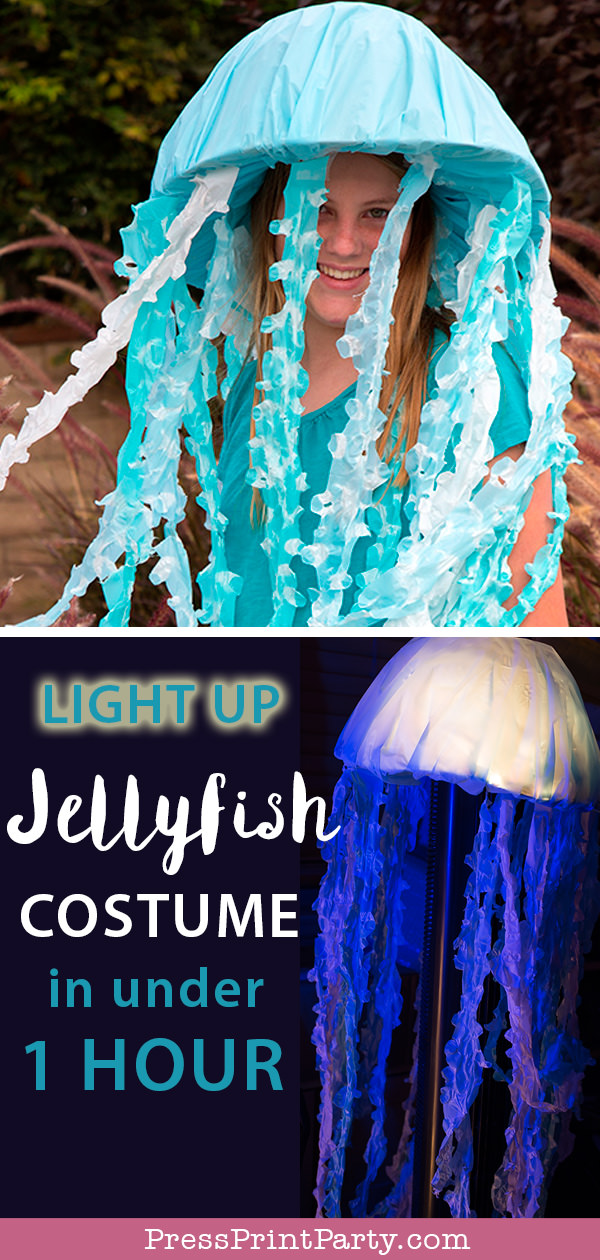 Moneywise Moms: This one gave me a chuckle. It is super creative, easy, and inexpensive.
Stick Figure Costume for Halloween
Also from Moneywise Mom: Can we all agree that this is adorable? If you have two young kiddos I vote for this and the baby lamb above!
---
Other Posts You Will Want to Check Out:
Thrifty Jinxy
DIY Minion Costume for Grown Ups (But Works for Kids too)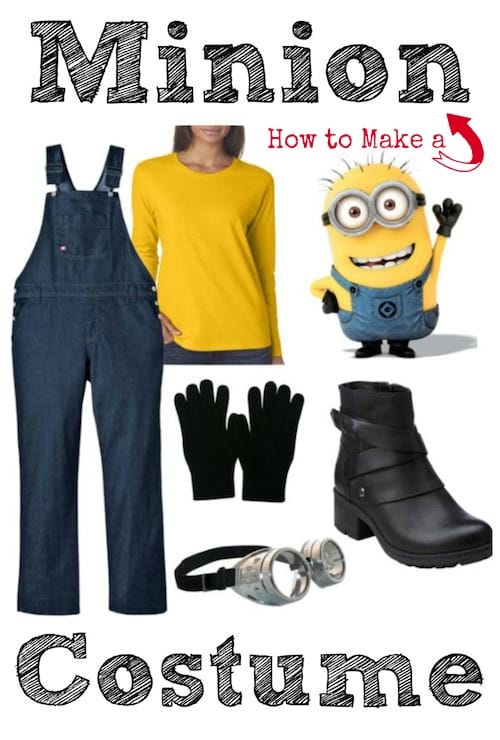 Ruffles and Rain Boots: What little girl doesn't love the movie frozen? This cape will keep your little one warm on that chilly Halloween night!
Disney Frozen Costume Tutorial
What's Up Fagans: This is one your little one will enjoy making with you.
Homemade DIY Toddler Fairy Wings
Chicken Scratch NY: I love ladybugs and this costume is super cute and easy to make.
DIY Miraculous Ladybug Costume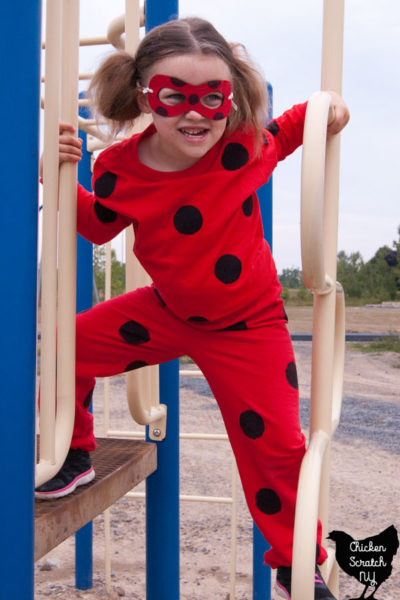 Come on Get Crafty: This is a popular costume because of the movie sequel. Why not make your own instead of buying a pricey one at the store.
GYTC Designs: This costume will be a big hit!
Teenage Mutant Ninja Turtles Costume
Kim & Carrie: A little girl's dream! A super cute unicorn costume! Mom can play along too!
Organized 31: Dr. Seuss is a classic and your kids will look super cute in this costume. Plus you can double this for reading month costumes at school.
Easy DIY Dr. Seuss Costume – The Sneetches
Tikkido: This bat costume is sure to spook out the neighbors. It is SO easy to make and all you need are some black pants! You could even use the wing costume above to make black bat wings!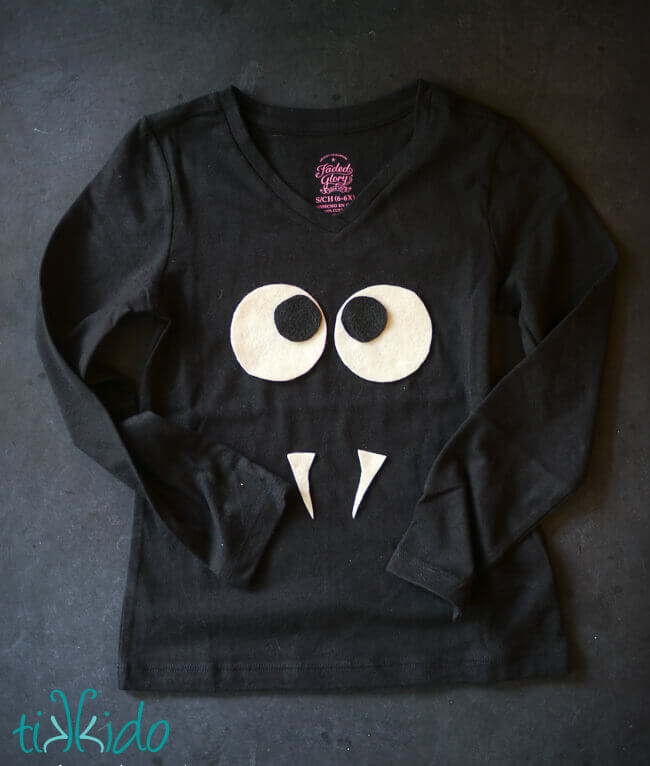 ---
Other Posts You Will Enjoy:
Other Unique Halloween Ideas
Come on Get Crafty: Use your makeup to create a super cool look!
and her Thor Hammer
Here is a cute one for Adults! So Simple and easy, especially if you already have the skirt and shirt for work:
The Socialite's Closet
How to Dress Like a Pan Am Stewardess for Halloween
Unique DIY Halloween Costumes for Kids Conclusion
I'm sure you kids found one or two costumes on this creative list. Are you ready for Halloween? I hope your little ones enjoy themselves and you can show off those homemade costumes with pride as you walk them from house to house. Trick or treat? You deserve a treat! Happy Halloween!
What is your favorite costume?: Are you making one that is not on the list? Please share in the comments.
Take care – Sarah
Sign up for the I Heart Frugal Newsletter and never miss a money-saving post: