10 Ideas to Make Money From Your Hobbies
Are you looking to make money from your hobbies?
Maybe you are a stay-at-home mom that would like to put extra money in your pocket. Or perhaps you are retired and have hobbies to keep you from getting bored,  but you aren't making money from your hobbies yet.
This post contains affiliate links. This means if you click a link and make a purchase, I will receive a small commission at no cost to you, so thank you. This site uses cookies for better user experience. For more information read our disclosure policy here
Whatever the case, finding hobbies that make money is a great idea and can help you put an extra cushion in your bank account each month.
If you want to make money from your hobbies ask yourself the following:
What do I like to do?
How can I profit from this?
What steps should I take to get started?
Is there a need for my service or product?
What is a Profitable Hobby?
A profitable hobby is a hobby you love to do, but find a way to make money from it. Some people have a knack for selling, crafting, or organizing.
There are many hobbies that people do on a daily or weekly basis, but are only doing for themselves right now. Why not use this skill to make some extra cash and help others?
If you are stuck on ideas, I have ten listed below and advice on how you can make money from this particular hobby.
If you like to do it anyway, why not make a profit from your hobbies?
Here are ten ideas to get you started on making money from home with a hobby:
#1 Etsy
If you have a craft hobby, why not open up an Etsy shop.
Etsy is a popular platform where you can open up your own shop and sell your items. You can sell anything from handmade bags and blankets to baby stickers (I bought my baby month stickers on Etsy). People also sell printables and crafts.
If you are new to Etsy, you can learn some tips and tricks from this post here, but know that Etsy does take a 5% commission of your sales as compensation for using their platform and a $.20 listing fee. Despite these fees, Etsy is still a great way to make money from your hobbies.
Etsy Pros:
selling made easy
popular
easy to set up
taxes are taken care of
Etsy Cons:
takes a while to build a following
Etsy takes 30% of your sales
#2 Flipping
Flipping is a great hobby to get into. If you enjoy making the old new, then this is the hobby for you.
One great thing about flipping is there is a very low overhead cost if you take advantage of other's trash.
Remember the old say, "One man's trash is another man's treasure."? This holds true with this profitable hobby. In fact, if you take a trip around a more affluent area of the town on trash day, you can find all sorts of treasures. Sometime these items will be "like new." Others will need a little TLC and that is where you come in.
You can make this a full-time job and others have. Check out this video from The Flea Market Flippers, a couple that makes an insane amount from flipping,  for more tips:
Your flipped items can be sold on these sites:
Facebook Market Place
Declutter
Craigslist
eBay
Mercari
Poshmark
Turn your passion into profit with this environmentally friendly side hustle.
#3 Graphic Design
If you are good at graphic design and enjoy it, why not sell your services. You can become a freelance designer and advertise your services on Upwork or Fivver to get started.
Many people enjoy doing graphic design as a hobby and make there own funny memes for Facebook or family photo collages. And yes, there are people out there that do not know how to do these things or don't have time.
There are also man bloggers that are looking for people with great design skills to create blog images and Pinterest images and will pay you for your work.
There is also a market for Pinterest templates for bloggers so if you are good with colors and fonts, this is something to consider.
If you enjoy it, why not get paid for it.
#4 Art
Depending on what type of artwork you are in, you can sell your finished products.
In fact, I used to help my dad with art shows as a kid. He enjoyed woodworking and I enjoyed painting. He would make all kinds of Christmas wood items and I would help paint them. He also did some fancy designs such as shelves and cabinets.
Art product people  will buy:
custom woodwork
paintings
metal art
sculptures
wood sculpting
clay or pottery
---
Other Related Making-Money Posts
---
#5 Videos
Do you like to make your own videos? If you know how to use video editing tools and create beautiful videos, you can actually make money from your hobby.
As videos become more popular on the Internet, vloggers and YouTubers need skilled videographers or help with video editing to help make their videos more professional.
If making videos is your thing, you could also sell your skills to businesses to help them with promotions and marketing.
Try selling your services on Upwork or Fivver to get started. Once you build up clients and gain reviews you will become more credible and start to grow.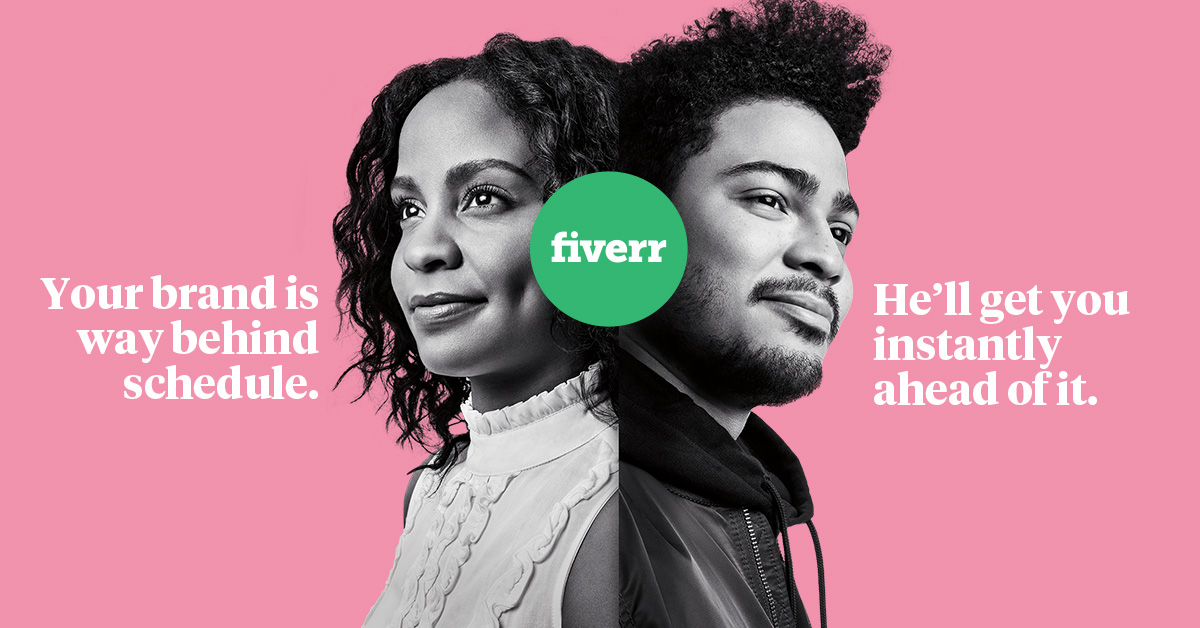 #6 Social Media
If you love social media and feel like you sit on social media all day, why not use it to make money.
There are really two main ways to make money using social media:
Influencer – Social media influencer work for companies to post ads for them in exchange for money. The best way to become a social media influencer is to start building your following. It helps to have a blog and you can learn how to start a blog here, but it is not necessary if you have the right number of followers. You can start out as an influencer with as little as 1000 followers on Facebook, Twitter, Pinterest, and/or Instagram. I suggest starting with Activate as they accept newbies and as you grow you can apply for some of the bigger networks such as Social Fabric.
Ads – If you are always on Facebook or Instagram, you can learn to do ads for bloggers or businesses and make money. You can check out this post here… They make over $5000 per month with this side hustle.
#7 Photography
If you love taking pictures and you feel you have a knack for always capturing the perfect shot, then this might be your hobby money maker.
You can also become a photo editor if you are familiar with photo editing tools.
It would be easy to set up a studio in an area of your home but if that is not possible you can also capture your moments in other's homes or locations. You can also niche down in photography. You can make newborn photos your thing, or family photos.
All you really need is a good camera and a Facebook page as a way to advertise. You can also start an Instagram account to showcase your work.
Make sure to do a few shoots for family or friends so you can show people samples and gain some good reviews to help your business take off.
Let's not forget, you can sell this skill on Fivver or consider selling your photos on online sites.
#8 Dog Walking
If you absolutely love pets and often walk your own pet, but find yourself stopping to say hello to everyone else's dog then dog walking is perfect for your new side gig. Again, you can start with family and friends or join neighborhood groups or apps. You can also find jobs on a site called Rover.
#9 Organizing
Do you love organizing and always have a kempt and clean home? Then perhaps you should start an organizing business. There are many of us out there, that didn't get the "Marie Condo" gene and need some help in this area. That's where you come in. People will pay good money to have someone help them organize their closets, homes, garages, sheds, and so on.
If this is something you are good at and enjoy doing, post your services on Facebook, Instagram, and other sites such as Craig's list.
You can also start your own website to help your business start gaining traction.
#10 Baking
Do you enjoy baking? Are others always raving about your cookies or cakes and telling you to sell them? This is definitely a sign you can make money from this hobby.
One way to advertise your services is to start a Facebook for business page to showcase your work. You can also look around on local city Facebook groups for people that are looking for baked goods for parties and weddings.
It is time to start making money from your hobbies.
Make Money From Your Hobbies Conclusion:
Instead of just doing your hobby for fun, why not turn your hobby into a money-making machine? It is possible to make money from your hobbies and possibly turn your hobby into a full-time career. What do you do to make money from a hobby? Leave me a comment. I would love to hear from you.
10 Ideas to Make Money From Your Hobbies