Slow Cooker Soup Recipes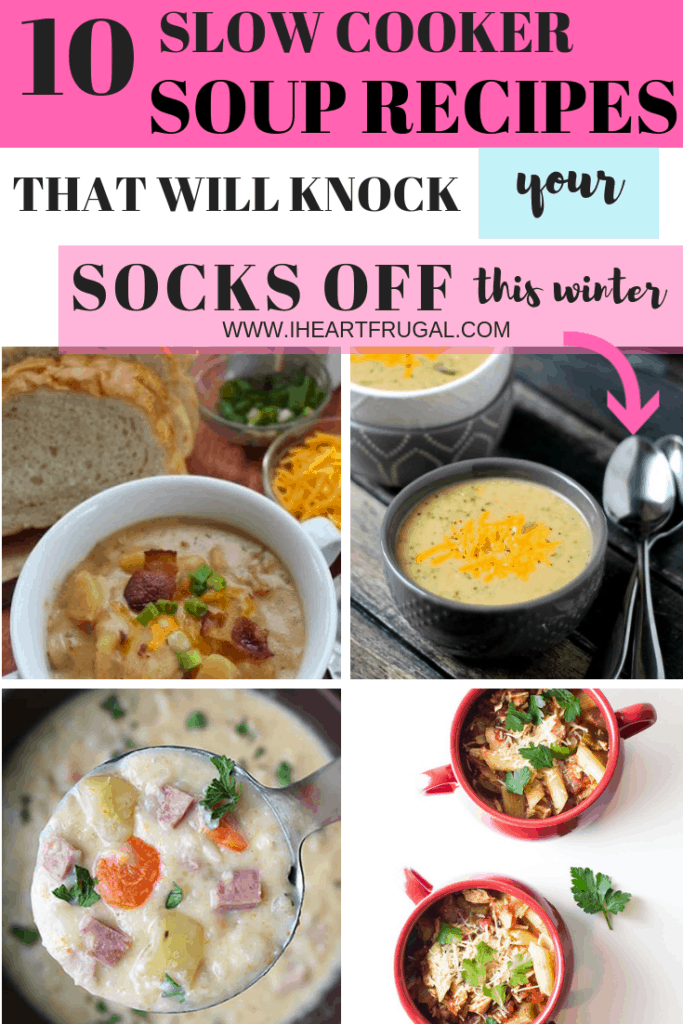 Are you ready to have your socks knocked off this winter? These slow cooker soup recipes listed below are so good you won't need those socks.
Winter is a time of hibernation. The freezing cold temperature that sweep the nation leave you feeling chilly and stiff. What better way to warm up your body then putting on a crock pot full of hot soup that you can enjoy for dinner!
These soups will warm your body and make it more likely you will get things done this winter. You won't need to hibernate under a blanket. You will be warm enough to get up and be productive. Not to mention, they taste great and leave your house with a seriously yummy smell all day long.
My fellow food bloggers do not disappoint. Check out these warm winter soup recipes to keep you warm and snuggled!