Are you a pumpkin pie lover? If I'm going to waste my calories, and let's face it, who doesn't do this on Thanksgiving??? I want food that I really love!
So although pumpkin pie is good, it's really just okay to me! I actually prefer sweet potatoes pie over pumpkin and if you are like my kids, you may be reaching for cheesecake as your go-to Thanksgiving dessert.
According to the Calorie Control Council, experts say you consume around 3000 calories eating Thanksgiving dinner. Oh my! And I thought the turkey was healthy!
So if you are going to indulge in this blessed food-celebrating day, why not eat a dessert that is totally, stupendously one you will enjoy? If pumpkin pie is just okay to you, try wowing your guests with some of the recipes listed below.
There are 25 Thanksgiving desserts that are NOT pumpkin pie you can enjoy on Thanksgiving day.
These non-pumpkin pie desserts from my favorite food bloggers will have even the classiest food critic saying delectable!
Enjoy these recipes!
This post contains affiliate links. This means if you click a link and make a purchase, I will receive a small commission at no cost to you, so thank you. This site uses cookies for a better user experience. For more information read our disclosure policy here.
Not sure how to organize your Thanksgiving this year? Check out this Autumn Recipe planner with lots of fall recipes plus a Thanksgiving Planner included!
---
Related Food Round-Up Posts:
25 Thanksgiving Recipes that are NOT Pumpkin Pie
#1 Quick and Easy Apple Pie Bar Recipe
Recipe by Andrea at Just a Four Letter Word
Recipe by Krista at Far From Normal
Recipe by Aya at Science and Crumbs
#4 Pumpkin Pecan Bunt Cake With Brown Butter Maple Glaze
Recipe by Wordly Trest
Recipe by Craft Create Cook
---
Recipe by Love From the Oven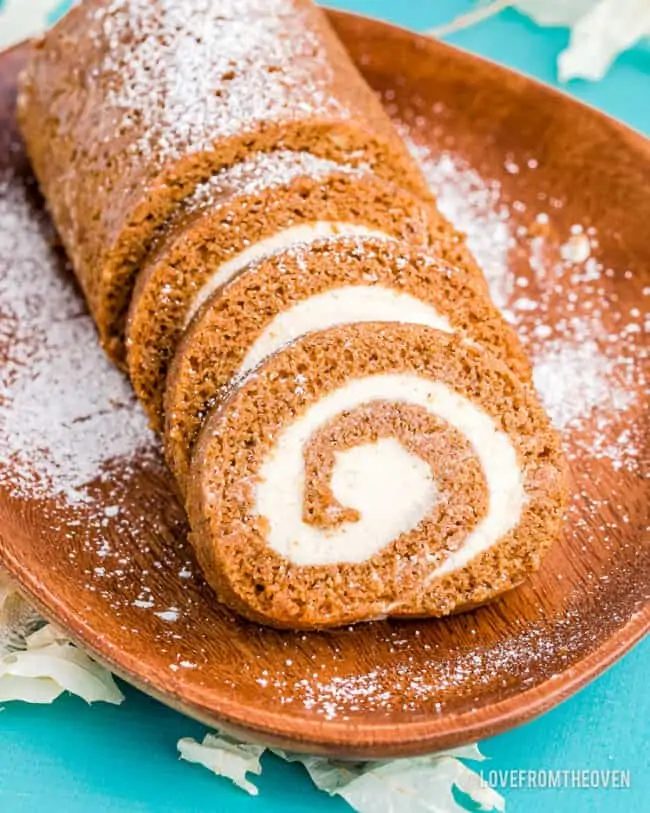 #7 Pumpkin Brownies Made Healthy Recipe
Recipe by Veggie Balance
#8 Keto Layered Pumpkin Cheesecake With a Cookie Crust
Recipe by Healthy Ambitions
#9 Chocolate Chip Pecan Pie Bars
Recipe by Love From the Oven
#10 Chocolate Pumpkin Bread Recipe
Recipe by Tasty Oven
---
Keep Reading for More Thanksgiving Dessert Recipes that are NOT Pumpkin Pie
#11 Caramel Apple Pie Cupcakes
Recipe by Savvy Honey
#12 Pumpkin Praline Bread Pudding
Recipe by Boston Girl Bakes
Recipe by Boston Girl Bakes
Recipe by On My Kids Plate
#15 Vegan Pumpkin Cream Brule'
Recipe by Addicted to Dates
---
Grab your free Meal Plan and Menu Template
#16 Brown Sugar Carmel Apple Pie
Recipe by The Short Order Cook
Recipe by Fantabulosity
#18 Best Blueberry Crumble Pie
Recipe by Boston Bakes
Recipe by Mae's Menu
#20 Pumpkin Bars With Shortbread Crust
Recipe by Avidly Ravenous
---
#21 https://sweetmouthjoy.com/oven-baked-treacle-sponge-pudding/
Recipe by Sweet Mouth Joy
#22 Sour Cream Pound Cake Recipe
Recipe by Intelligent Domestications
#23 Coconut Cream Pumpkin Mouse
Recipe by Wordly Treat
Recipe by Cambrea Bakes
#25  Delicious Cinnamon Roll Apple Pie
Recipe by Oh My! Creative
---
Pin me for later:
25 Thanksgiving Dessert Recipes That Are Not Pumpkin Pie
The Holidays are my favorite part of the year and I hope you and your family thoroughly enjoy time spent together. Thanksgiving food is amazing in itself, but if you spend your calories on dessert, make sure to eat something you absolutely love, whether it be pumpkin pie or one of these ideas above. Happy Holidays!