Are you looking for some budget-friendly instant pot recipes that are also healthy? I bought my instant pot on a Black Friday sale as I kept hearing how great there were.
To be honest, I was scared of it for months and it sat in the box in my hallway. I finally got up the courage to use it and after reading and watching videos, I gave it a try. Now I love it, but finding great recipes that are also frugal instant pot recipes is a challenge. So for the new year or any month of the year, you can try this list of 30 days of budget-friendly, healthy instant pot recipes to stay on budget and stay healthy this year.
30 Days of Budget-Friendly, Healthy Instant Pot Recipes to Try This Year
Instant Pot Beef Recipes
Beef isn't always favored as a healthy option, but if you are using good cuts and leaving out the fat, you can make many healthy beef instant pot recipes. Check these out:
This amazing beef stew will help you get your veggies in and stay on track with your health goals.
by Aubrey's Kitchen
(Photo credit: Aubrey's Kitchen)
This brisket recipe is delicious and easy. The meat will melt in your mouth.
by Savor and Savvy
Hearty stew for a lazy day. It's budget-friendly and packed with veggies. Yum!
by Cook at Home Mom
This Instant Pot Hibachi Steak is loaded with tender steak, zucchini, onions, and more. This is a delicious dinner that can even be paired with cauliflower rice to lighten it up.
by Bake Me Some Sugar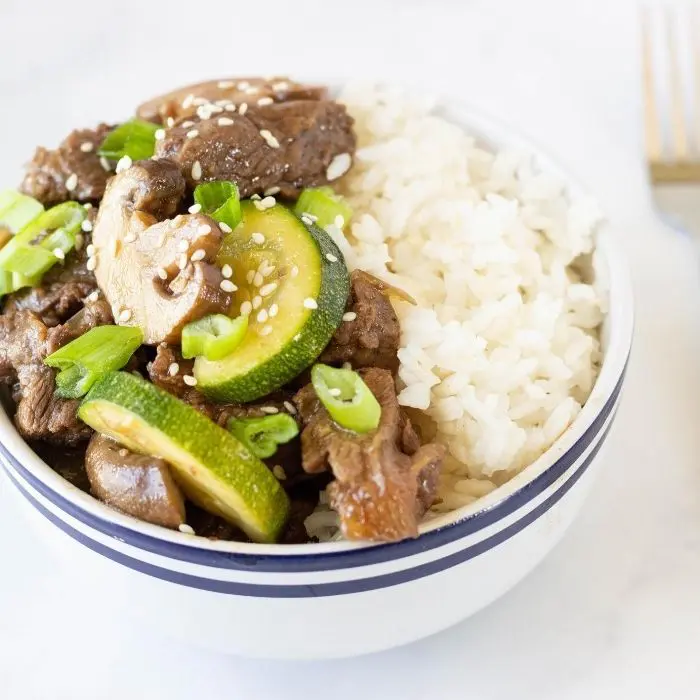 (Photo Credit: Bake Me Some Sugar)
Healthy Frugal Instant Pot Meals: Chicken
Chicken is always a healthy choice and super easy to make in the instant pot. Check out these amazing recipes.
These are so good, my kids even love them. This is definitely a go-to recipe in our house.
by Cook at Home Mom
(Photo Credit: Cook at Home Mom)
Most don't realize how healthy bone broth actually is. Use it for other recipes or enjoy it to warm you up on a chilly day.
by Maple and Mango
This recipe is packed with flavor and color.
by More Dollars at Home
(Photo Credit: More Dollars at Home)
This hearty soup will keep you full all day. Who says, soup isn't a meal?
by Healthy Life Trainer
Chicken tenders are a great low-calorie option and so easy to make in an instant pot.
by The Typical Mom
This chicken taco recipe is a quick, easy weeknight dinner you must try.
by Create Kid's Club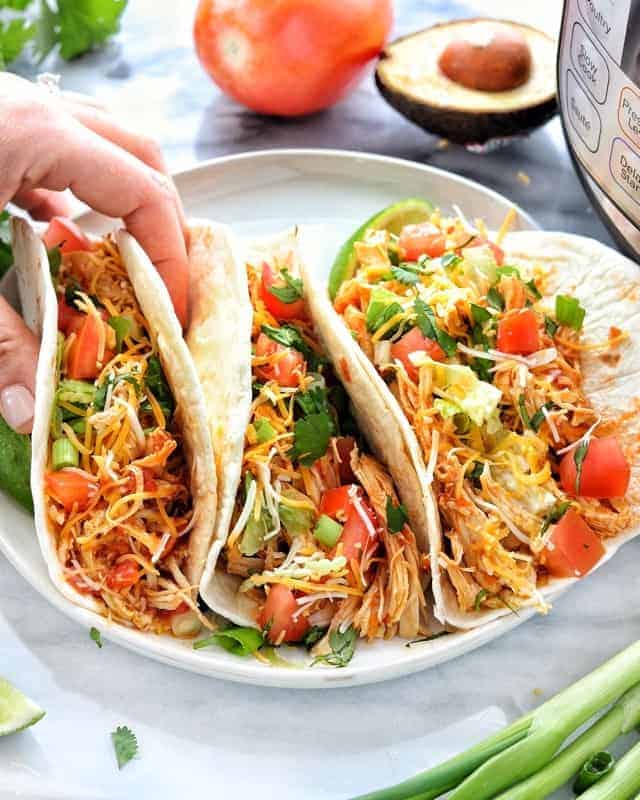 (Photo Credit: Create Kid's Club)
This chili is a great option if you want a healthy chili to try.
by Grits and Gouda
If you are making a whole chicken, you can split it up into several meals or just eat it as-is with some sauce. Think BBQ chicken pizza or chicken and veggies. It turns out so well in an instant pot.
by Mimosas and Motherhood
This spicy and flavorful recipe is a must-try!
by Carmy
This easy chili recipe will have you asking for seconds.
by Glenda Embree
Healthy Vegetarian Instant Pot Meals
If you're trying to be healthy and save money and time, then instant pot vegetarian meals are the way to go. Check out these awesome healthy vegetarian instant pot recipes below:
Perfect for breakfast or lunch, these oasts turn out great in an instant pot.
by The Forked Spoon
(Photo Credit: The Forked Spoon)
This protein-rich, healthy dish will leave you wanting more.
by Skinny Spatula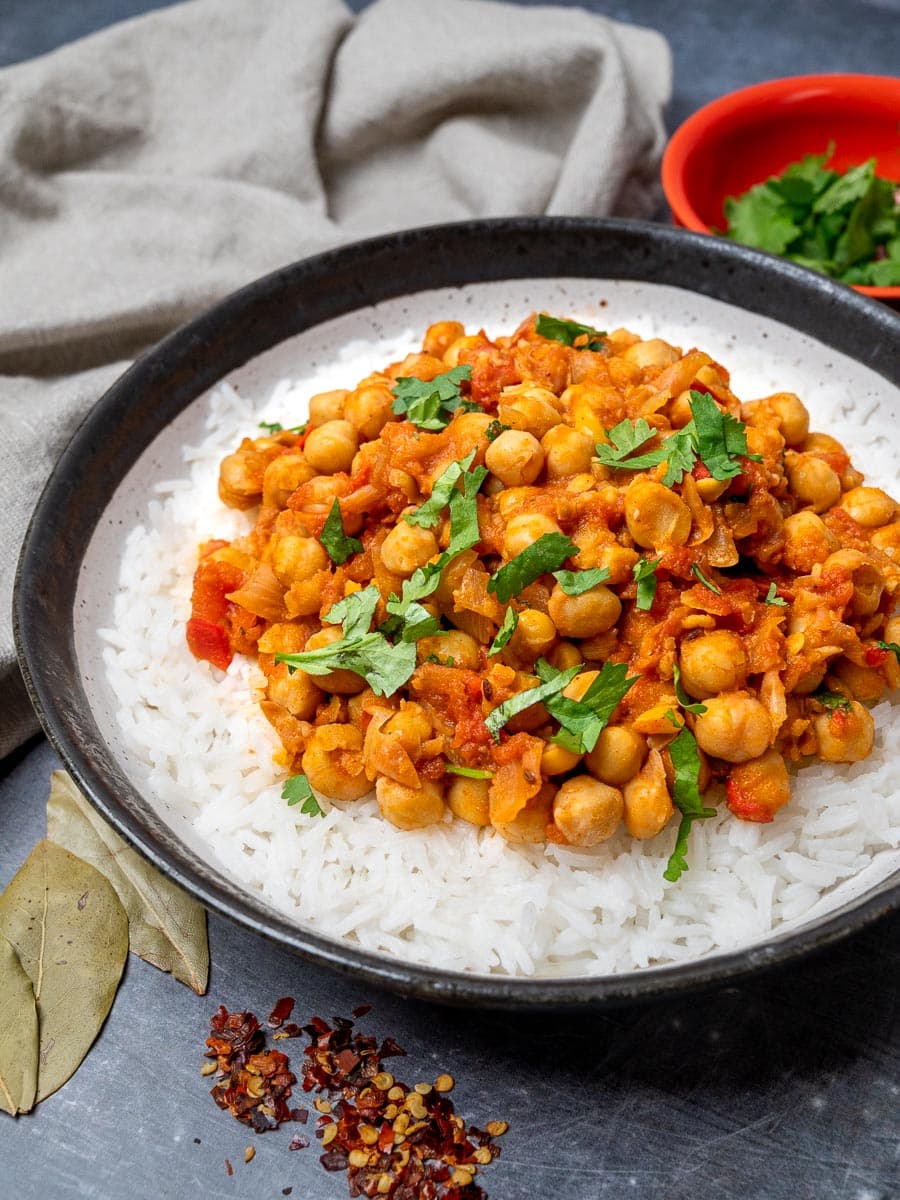 (Photo Credit: Skinny Spatula)
This amazing soup is a "set it and forget it" recipe!
by Easy Indian Cookbook
This fabulous recipe is made with simple, healthy ingredients and is super easy to make in an instant pot.
by One-Pot Only
Loaded with veggies, this is a healthy weeknight option.
by Recipe This
An easy one-pot meal, it can be reheated for leftovers. Yum!
by Simple Living Recipes
Your instant pot will make this soup easy and fast!
by Veggie Saves the Day
(Photo Credit: Veggie Saves the Day)
This wonderful recipe is not only easy to make but it can be served hot or cold.
by Blue World Dreams
A cheaper, healthier version of the sloppy joe, this recipe does not disappoint.
by Delightful Adventures
This chickpea recipe is tasty and filling.
by Indian Ambrosia
This tex mix rice is one of my favorite lunch recipes!
by Make it Dairy Free
Instant Pot Pork Recipes
Instant pot pork recipes are a great alternative to chicken. It's a healthy option to cut calories and fat.
Pork tenderloin is a great option when using your instant pot. The meat turns out juicy and tender.
by On My Kid's Plate
This amazing recipe can be used in pork tacos or served over rice.
by Organically Addison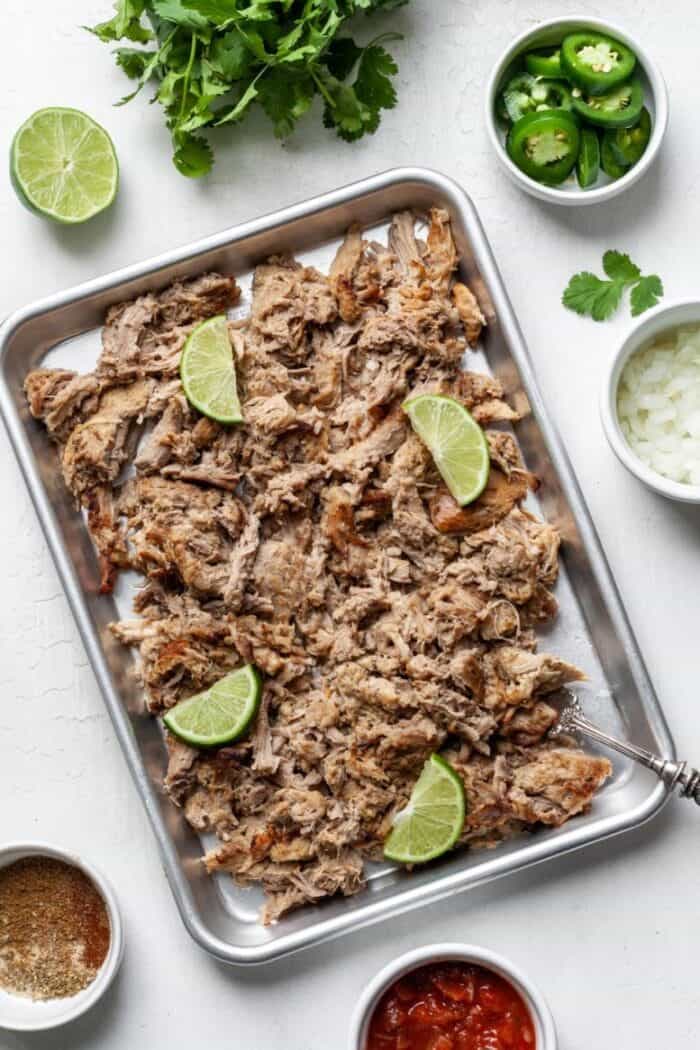 (Photo credit: Organically Addison)
A great keto, low-carb option, this recipe is packed with flavor.
by The Short Order Cook
If you are like me, I love thicker soups and make them all the time as a meal with a side dish.
by Shutter and Mint
This Tuscan-style soup is what dreams are made of! Inspired by the region of Tuscany and of course, the Olive Garden, this soup reminds you of your favorite *never-ending* indulgence! This Instant Pot Zuppa Toscana is SO GOOD and SO EASY! Oh and the best part? It comes together in about 30 minutes!
(Photo Credit: Shutter and Mint)
Instant Pot Lamb Recipe
Just one lamb recipe, and if you are going to try lamb, this is the recipe to try.
This delicious stew is simple and easy.
by Recipes from a Pantry
(photo credit: Recipes by a Pantry)
I hope you enjoy making some (or all ) of these yummy recipes! Make cooking easy and healthy with these 30 healthy, budget-friendly instant pot recipes to try!
Pin me for later: