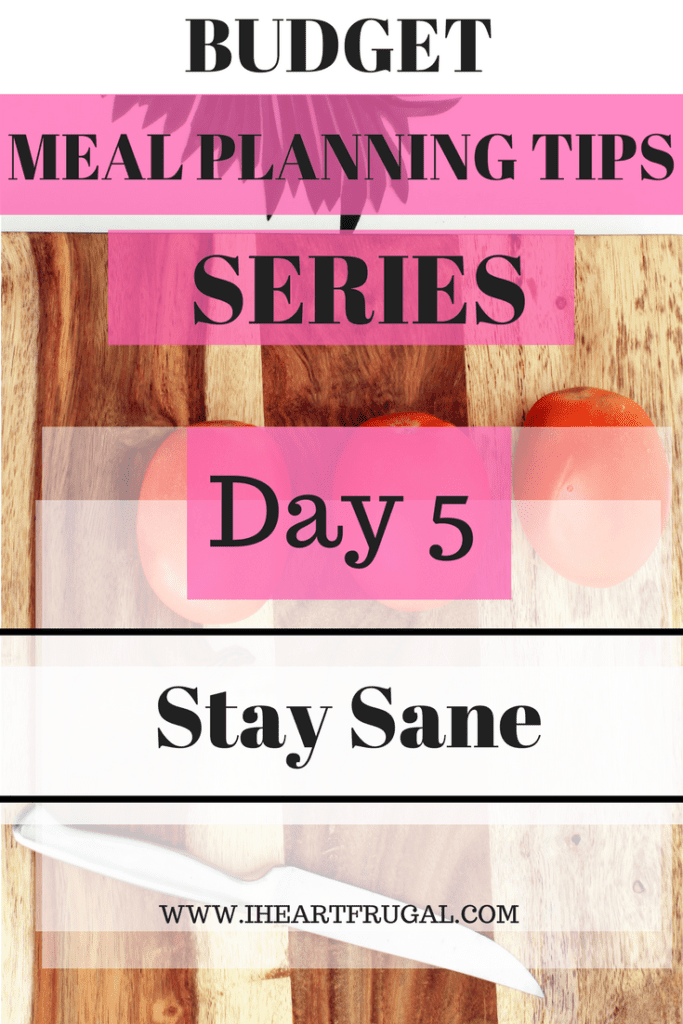 Best Meal Planning Tips to Make you a Pro Day 5 – Stay Sane
If you are not a natural planner meal planning can seem frustrating which may cause you to give up. Keep in mind, meal planning doesn't have to be hard and you can reuse recipes to save time. Try cooking the same meal plan for two weeks and double it for a month's worth of meals. After you get the hang of it, add a few new recipes to your repertoire.
Meal planning is meant to help you save time and money but the first few hours of creating your plan and shopping may seem daunting, you will be glad the rest of the month because you will be on top of things and you will not have to worry about what's for dinner or if you have the right ingredients on hand.