Best Ways to Coupon Without Clipping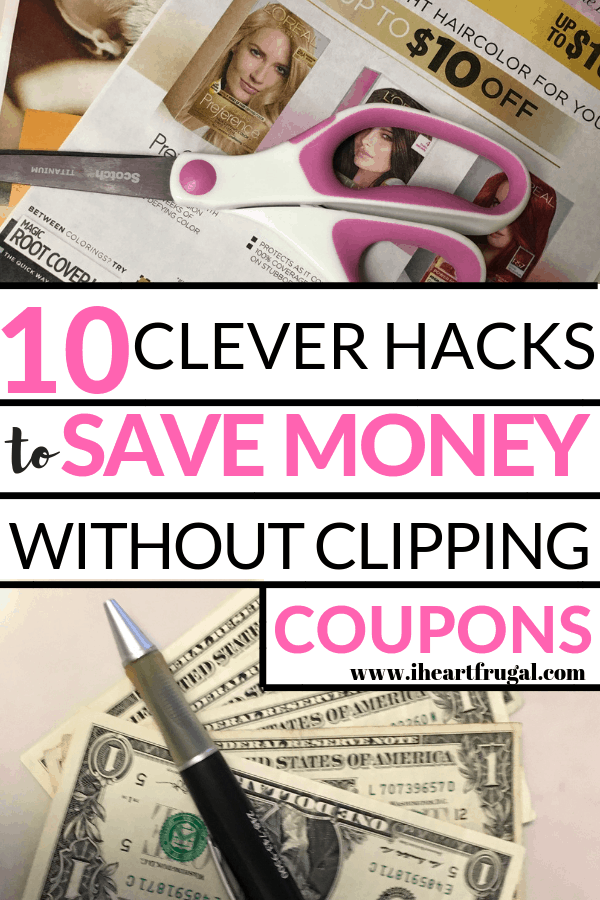 Do you like saving money? Maybe you are new to whole the "couponing thing" and are starting to realize clipping coupons and finding store match ups is time-consuming. 
Not to mention, it is hard staying organized. You need a place to store your coupons, organize them by product categories and keep track of expiration dates. This is a major time-suck and time is money.
Plus, it isn't worth it if you are only saving $1-$2 per shopping trip. And unless you are really into extreme couponing and have hours to spend each day, then you should consider other ways to save money on groceries and everyday items.
In fact, I just watched an episode of Extreme Couponing and the woman spent 60 hours per week on couponing. I don't know about you, but I certainly do not have that kind of time. So let's save time and money without coupons. 
This post will outline ten easy ways to save money without clipping coupons. These money-saving ideas will help put money back into your pocket. Check them out below:
Related: