How to Get Ready for Christmas and Stay on Budget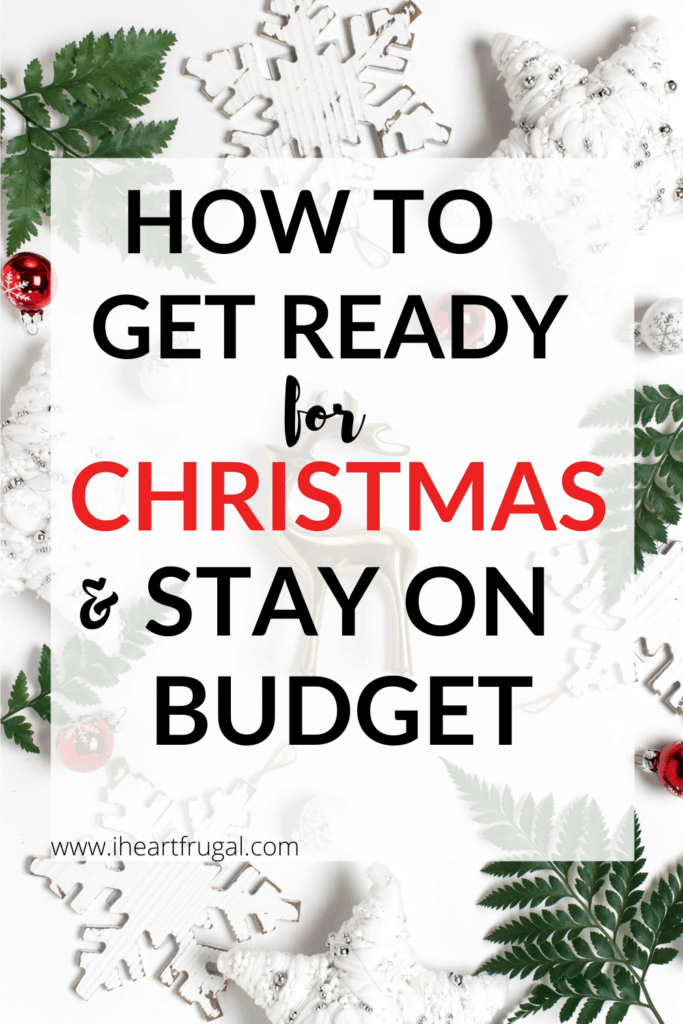 It is that time to start thinking about the Holidays. And yes, learning how to get ready for Christmas can help eliminate stress in your life and your budget. Let's face it, Christmas can cause a huge strain on your budget if you are not prepared.
According to a study by the National Retail Federation, consumers will spend $1007.24 on Christmas this year, which is up 4.1% from last year.
Regardless, it is best to make a plan and be ready now before it gets too close to your family parties and the actual date. If you wait you end up becoming a last-minute shopper and most likely spend more than what you were planning because at that point you have no choice.
If you want to take the stress out of the Holidays, it is best to prepare during November. In fact, this year, I am planning on finishing and wrapping all of my presents before December 1st. The only way for this to happen is to be prepared.
I have been planning my Christmas budget all year and I save certain accounts specifically for Christmas present and activities. The two main sources of my Christmas budget are from my Ibotta earning over the year and my Poshmark earnings. I am also selling on Facebook and have put my earnings in a cash envelope specifically for Christmas.
A few other side hustles I have done to set money aside for Christmas are VIPKID (currently making the most here) and User Tester (love this one, but can't always qualify for tests so  haven't made that much.)
Anyway, the reason I am mentioning my side hustles in this post is to show you I consider this extra money and I am setting it aside for Christmas. If you haven't saved over the year and are finding yourself falling short, consider going through your house and finding items you no longer want or need and selling them to give you an extra cushion.
You could also consider doing something part-time before the Holidays. I'm not suggesting you need to go over the top, but these are just ideas if you need extra money. I recommend only buying gifts you can afford or possibly making gifts if you are super short on cash.