Hey, Ladies! Are you looking for Spring Fashion on a Budget?  Spring fashion is super fun and makes a girl feel flirty and cute!
The only thing we don't like is the overwhelming price tag of buying new trends every season, especially if you are on a budget.
Lucky for you all, I have found 51 amazing deals to help you look your best without breaking the bank!
All of these cute items are $25 or less! (Note there are two that are $26 but were too cute not to add.)
So start decluttering your closet to make way for some new, fresh looks this spring!
I'm not a fan of spending more than you bring in, and I would love to help you all save more money! So if you don't need new clothes, then do not go crazy and overspend!
Yet, if your wardrobes is as old as the Egyptian pyramids, then it is time to give yourself a mini-makeover and learn to budget shop for clothing!
Believe me! Your pocketbook will thank you! – Ha! That's what my grandma used to call her wallet!
Suggested Reading: Secrets to Affordable Fashion for the Frugal at Heart
This post contains affiliate links. This means if you click a link and make a purchase, I will receive a small commission at no cost to you, so thank you. This site uses cookies for a better user experience. For more information read our disclosure policy here.  We are a participant in the Amazon Services LLC Associates Program, an affiliate advertising program designed to provide a means for us to earn fees by linking to Amazon.com and affiliated sites.
51 cute Spring Fashion Trends for $25 or less:
Note: Most of these items have above a four-star rating.
Spring Jackets
1.iLoveSIA Women's Military Trench Rain Jacket With Hood Jacket Arm Green US 14
  This jacket is a must-have piece and it is super frugal because it can be worn in spring with pastels or carry over into fall with a leopard print scarf to jazz it up! This color is So in right now.
2. Verypoppa Women's Double Breasted Lapel Thin Trench Coats Jackets (US 10/12, Emerald Green)
 Do you need a dressy spring coat? You will see this green color popping up all over the fashion world and it will make any look put together!
3.Trinny Women's Long Dot Waterproof Raincoat Rainwear Rain Jacket (Pink)
What an adorable raincoat! Polka-dots are super cute and are HUGE for spring/summer! Make those rainy days bright with this amazing, stylish coat.

4 .SweatyRocks Women's Crop T-Shirt Tie Front Long Sleeve Cut Out Casual Blouse Top Yellow L
 Any shirt with a tie front will keep you on-trend and who doesn't like casual, cute, cozy sweatshirts!

5. Minipeach Women's Floral Print Lightweight Pullover Long Sleeve Contrast Collar Hoodies Pocket Coat Loose Casual Sweatshirts
 Spring screams floral print and this sweatshirt is super cute and has a hood for those cold morning walks!
6. ililily Men Cotton Solid Color Simple Crew Neck Spring Pullover Sweatshirt Top, Pastel Mint, US-L
 You are still going to see this pretty aqua color this year and you will need a few sweatshirts while waiting for those May flowers.


7. Basic Solid Lightweight Sport Hoodie for Women (L,Olive Drab)
 As you can see, I love this olive-green color and your wallet will love the price. Click the picture to check it:

8. SweatyRocks Women's Oversized Knot Front Long Sleeve Sweatshirt Grey S
 I'm all about cozy and cute since I am a stay-at-home mom. I love looking a little trendy for those park play dates!
Cozy, Cute Spring Sweaters
9.AKABELA Women's Sweater Long Sleeve Pocket Twist Knit Cardigans
 – If you are a Tee-shirt girl, it is best you find a go-to cardigan to wear in the morning or evening when it is still chilly.

10.Locryz Womens Long Sleeve Open Front Long Duster Soft Cardigan With Pockets (XL, Olive)
 I love this duster! the color and length are totally IN!

11. Free to Live Women's Light Weight Open Front Cardigan Sweater Made In USA (XL, Heather Grey)
 This adorable cardigan will go with just about anything!

Stylish Spring Tops
12. Walant Womens Floral Printed Long Sleeve Criss Cross V-Neck Casual Tops T-Shirt White Medium
 – This criss-cross neck will give you a different look than the basic old T-shirt and spring florals are the way to go!
13.French Toast Big Girls' Short Sleeve V-Neck Side Knot Tee, Pink Pizzazz, M (7/8)
 I'm seeing this pink everywhere: magazines, stores, and out and about! The side knot gives a cool feel to the basic, casual T-shirt

14. Fashionomics Short Sleeve Basic Floral Print Front Twisted Knot T Shirt Top. Made In USA (M, Salmon)
 – The twisted knot became popular last year and is still a go-to for spring of 2018 fashion!

15. BD Collection Womens Short Sleeve Knit Shirt With Knit Detail (Large, Olive)
 You'll want the twisted knotted shirt in this color too!

16. Women's Long Bell Sleeve Blouse Loose Trumpet T-Shirt Casual Solid Flare Tops (M=US 4, White)
 Bell Sleeves – Need I say more?
17. SheIn Women's Off Shoulder Slit Sleeve Tie Cuff Blouse Top Medium Pink
 Off the shoulder is subtle and sexy for a spring date night with your man!

18. SoTeer Women's Casual Striped Short Sleeve T-Shirt Tee Top
 Stripes are everywhere and the hint of green trim is super cute!
19. Lovezesent Women's Short Sleeve V-Neck Floral Print Blouses T-Shirt Small Pink
 This floral T-shirt is adorable and will go great with jeans or shorts!
20. Vince Camuto Womens Sleeveless One-Shoulder Ruffled Blouse Ultra White SM One Size
 Asymmetrical shirt where HUGE at fashion week this spring! This one is totally affordable!
21. ZXZY Women Lantern Sleeve Polka Dots Printed V Neck Wrap Shirt Top Sexy Blouse
 Polka-dots again and paired with bell sleeves! You can't go wrong.

22. Zeagoo Zegoo Woomen's Round Neck Slim Long Sleeve Stiped Tee Tops Red L
 Stripes have made their come back, but now red and white stripes are on the top of the fashion list!

Cute Spring Dress
23. SE MIU Women Shirt Mini Solid O Neck Business Belted Tunic Dress, Dark Pink, L
 This piece is versatile. It could be worn dressed up or casual with flats.
24. May&Maya Women's Polka Dot Wrap Midi Dress (XL, Black)
 Do you have any spring weddings coming up? This dress would be perfect!

25. LookbookStore Women's Dark Pink Lace Crochet Short Sleeves Back Keyhole A Line Short Casual Babydoll Dress Size Large (US 12-14)
 I just have to say, I LOVE baby dolls because they hide my post-kid tummy!
26. Auliné Collection Women's Color Office Workwear Sleeveless Sheath Dress Hot Pink Large
 This hot pink dress is work and weekend ready! Super cute with black pumps!
27. Kbook Womens Off Shoulder Flare Sleeve Vintage Floral Print Boho Mini Dress with Belt, Large, Red
 Off the shoulder, red and flowy! This has spring concert written all over it!

Crops and Skinnies
28. Signature by Levi Strauss & Co. Gold Label Women's Modern Capris, Cosmos, 18
 – Crops are the perfect transition bottom from winter to summer.
29. Yelete Womens Basic Solid Color Cotton Blend Capri Jeggings White Small
 Yes, you can wear white before Memorial day!
30. ZLZ Skinny Jeans, Women's Casual Butt Lift Stretch Jeans Leggings (4, Solid Black)
 Super cute skinnies with a stylish pink T-shirt! Yes, please!
31. Women's White Linen Pants Cropped Pants(White,M)
 Linen pants are on-trend and super comfy! Like pajama comfy.
Spring Shoes
32. Dream Pairs Women's Revona Red Suede Low Wedge Ankle Strap Flats Shoes – 8.5 B(M) US
 These red flats would spice up any outfit!
33. City Classified Women's Roadway Faux Leather Peep Toe Laser Cut Out Slingback Stacked Heels, Beige, 9 M US
 I LOVE these cute cut-outs with a heel!
34. Guilty Shoes Womens Classic Comfort Sexy Open Toe Ankle Strap Dress Stiletto Kitten Heel Sandals Sandals, Silver Metallic, 7 B(M) US
 Glamorous and sparkly! Wear these with jeans or for dress up!

35. Toms Women's Lace Espadrille Pumps UK 3.5 Grey
 You need some everyday wear! Toms are the perfect fit, especially in lace!
36.Keds WF56686 Women's Double Decker Crochet Fashion Sneaker, Dark Teal, 5 B(M) US
 Crocheted Keds! Comfy and trendy!


37.  Brash Women's Quilted White Women's Crave Quilted Slip-On 8.5 Regular
 These white shoes could be worn with literally anything casual!


38.  MIA Women's Zoe Fashion Sneaker, Black, 8.5 M US
 Give your feet a break and still look stylish with these twisted sneakers.
39.NORTY Womens Hurricane Wellie Gloss Hi-Calf Plaid Print Rain Boot, Black, Light Grey 39210-7B(M) US
 Rain boots are a MUST have for a rainy spring!

Super Cute Purses
40. Woman's Rounded Saddle Crossbody It is hard to say no to a crossbody! They can be worn any wear! Even the park with the kid's applesauce pouches inside!
.
41. Borsani Women's Liza Woven Tote Handbag – Cognac This is super unique! LOVE!
42.Women's Clutch This clutch is perfect for a night out on the town and can carry over to fall/winter!
43. Women's Small Dome Satchel – This is one of the items that is above $25, but for $26.00 this adorable satchel can carry over to any season and who doesn't love a cute, structured purse?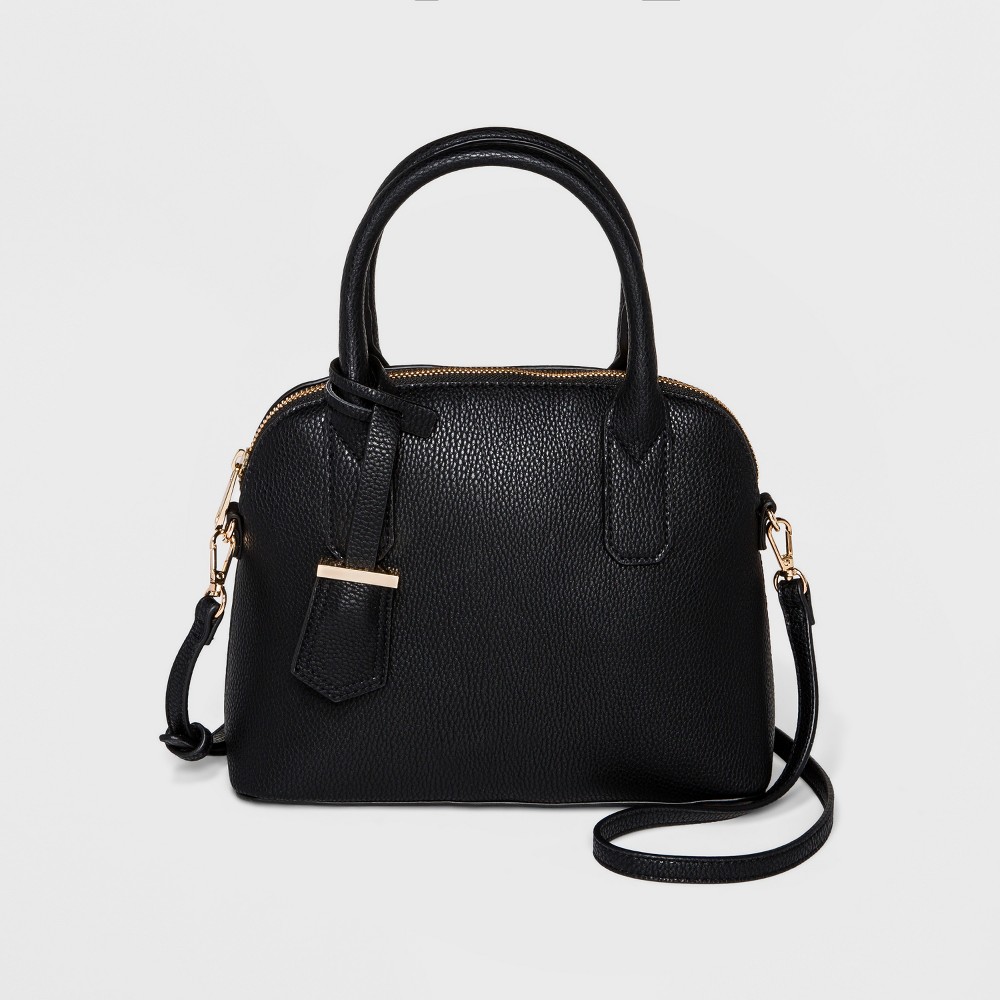 44. Women's wallet with removable crossbody straps Here is the super cute pink color again! Stay organized while staying on-trend!
Sunnies:
45.Livhò Sunglasses for Women, 2 Pack Cat Eye Mirrored Flat Lenses Metal Frame Sunglasses UV400 (Gold /Pink + Bobbl Powder)
 Sunglasses can spice up any outfit!


46. SojoS Classic Aviator Mirrored Flat Lens Sunglasses Metal Frame with Spring Hinges SJ1030 With Gold Frame/Pink Mirrored Lens
 Aviators are super cool!

47. WearMe Pro Classic Small Round Retro Sunglasses, Tortoise Frame /Mirror Green Lens
 These sunnies are sure to match any outfit and keep you in style!


48. Leckirut Women Shades Classic Oversized Polarized Sunglasses 100% UV Protection Eyewear coffee frame/coffee lens
 Pick you big sunglasses to protect your eyes and still look great! NO need for eye-make up when you have these on!


49. SojoS Fashion Polarized Sunglasses UV Mirrored Lens Oversize Metal Frame SJ1057 With Rose Gold Frame/Pink Mirrored Lens
 Pink lenses are popping up everywhere.

50. Metal Aviator Sunglasses Yellow aviators would look great with a jean jacket!

51. Women's Plastic Oversized Sunglasses I'm loving any oversized sunny! Especially when my kids wake up all night! They totally hide the dark circles under my eyes!
Spring Fashion on a Budget Conclusion…
There you have it! Updating your wardrobe doesn't have to wreak havoc on your budget! Think pastels, florals, olive-greens, and pinks this spring. Pair cute T-shirts with warm sweaters and sweatshirts on chilly spring mornings.
You don't have to blow your budget! Just add a few key pieced that will jazz up any outfit like a crossbody or sunglasses! You don't have to buy an entirely new wardrobe to look fashionable! Stick to your budget but have fun with it! Happy spring!
Use your extra money to start saving for an emergency fund!!
Sign up for the I Heart Frugal Newsletter and never miss a money-saving post:
Take care – Sarah