Avocado: Super Food in a Sensational Sandwich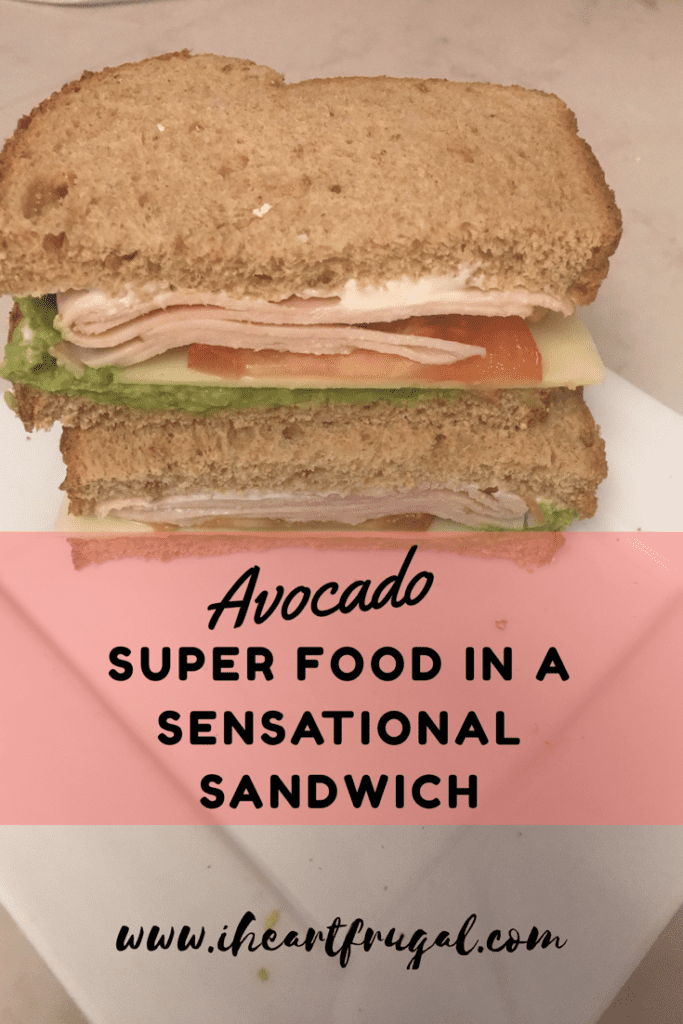 This avocado, turkey sensational sandwich is one of my favorites! Do you like meals that are easy to make, healthy and filling? How about meals that are budget-friendly? Me too! This sandwich meets the criteria and your family will love it!
One of the best reasons to eat this sensational sandwich is it includes a superfood: avocado. Avocados have been found to have so many health benefits, it is hard not to eat them! Their unique texture and flavor leave you wanting more and this sandwich will not disappoint.
Reasons to Eat Avocados
Healthy monounsaturated fats
Rich in other nutrients like Vitamin k, C, B6, and E
Helps cut bad cholesterol
Reduce risk of heart attack or stroke
Lower your weight by reducing hunger
Fight Inflammation
Great source of energy
Kids love the cool green color
There are many other reasons avocados are beneficial to your health. There is also research linking avocados to fighting certain types of cancers. Why not eat one of these babies every day? Therefore, it is essential to find ways that will keep your family interested in this amazing superfood!