How to budget but still have what you want.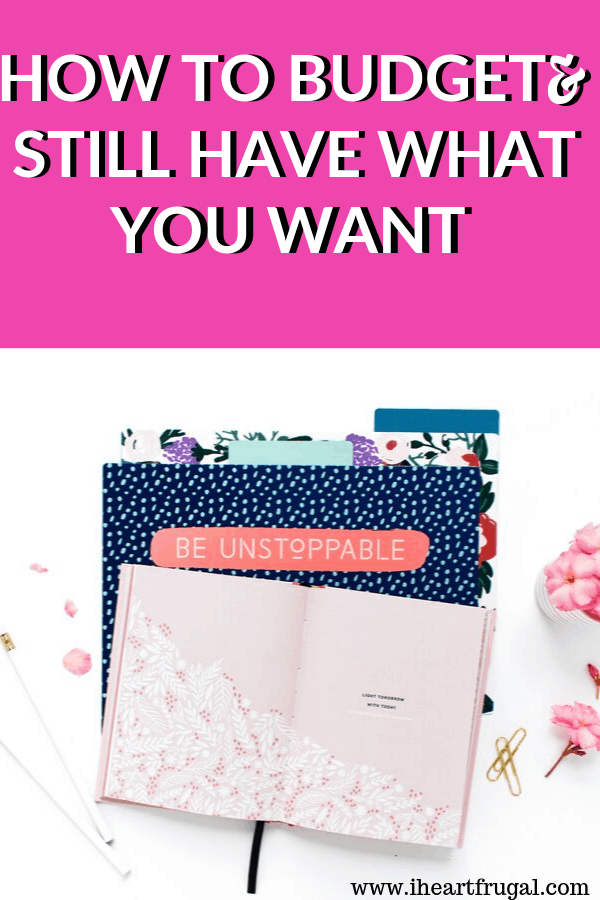 Do you LOVE budgeting? Most people don't. Sometimes budgeting is like trying to find a parking spot at Costco on a Saturday morning! It's downright hard! 
If you listed out the top things you want to do this weekend, I bet budgeting probably didn't even make your top twenty. Yet, creating a budget can be a vital part of your wellbeing emotionally and physically.
But did you know, you can learn how to budget and still have what you want in life?
Knowing you have the money to cover your expenses keeps your life stress-free. And I don't know about you, but I like to eliminate stress from my life.
Nonetheless, creating a budget doesn't mean you can't have what you want. In fact it if you use my methods, you will actually have more of what you want and stop feeling deprived. 
Your new financial life will be like a three-year-old opening up his first toy on Christmas. Like a child, you will wake up each day with excitement and jubilation because you are living the life you have always wanted and everything you do with YOUR money is intentional.