Do you like to save money on coffee by making your own coffee at home, but it never seems to have that same gourmet coffee taste?
If there are two things I absolutely LOVE I would have to say the Fall season and a great cup of hot gourmet coffee! Fall is, by far, my favorite seasons!
Here in Michigan, we still get warmer weather until the end of October sprinkled with a little rain and sunshine! Things cool down a tad so we do not have 95 degree days with humidity – you should seriously see my hair on those days! Not to mention all the fun Fall activities, food, and – what this post is about – drinks!
One way to warm yourself up on those "Oh so chilly" mornings, is to pour yourself a nice, hot cup of coffee. It is like getting a warm hug on those chilly fall mornings. And let's face it, if you have kids like me, you probably can't function until you have finished cup two or three. (I swear I am trying to cut back.)
Yet, I am always looking for ways to save you money and I know I like to treat myself to a Starbucks or McCafe every now and then. However, if I kept up that spending habit my budget would go downhill, like a pumpkin rolling out of the patch.
So with you in mind, I have found some of the best copycat recipes on the web! Try them out this fall and keep your mornings full of love, peace, and hot coffee – we will save the iced coffee for summer.
This post contains affiliate links. This means if you click a link and make a purchase, I will receive a small commission at no cost to you, so thank you. This site uses cookies for a better user experience. For more information read our disclosure policy here.
---
Other Post You Will Enjoy:
---
12 Hot Gourmet Coffee Copycat Recipes:
Baking Beauty has an amazing Starbucks Copycat Recipe! You won't miss getting in your car to buy one of these or the price tag. With a name like "Cinnamon Dulce", I know you will love it!
Copycat Starbuck Cinnamon Dulce Latte Recipe
The blog Everyday Shortcuts is SUPER ready for fall with her Starbucks Copycat Pumpkin Spice Latte. I LOVE fall and I love everything pumpkin. Put it together with coffee and you have a slam dunk! Check it out!
Starbucks Copycat Pumpkin Spice Latte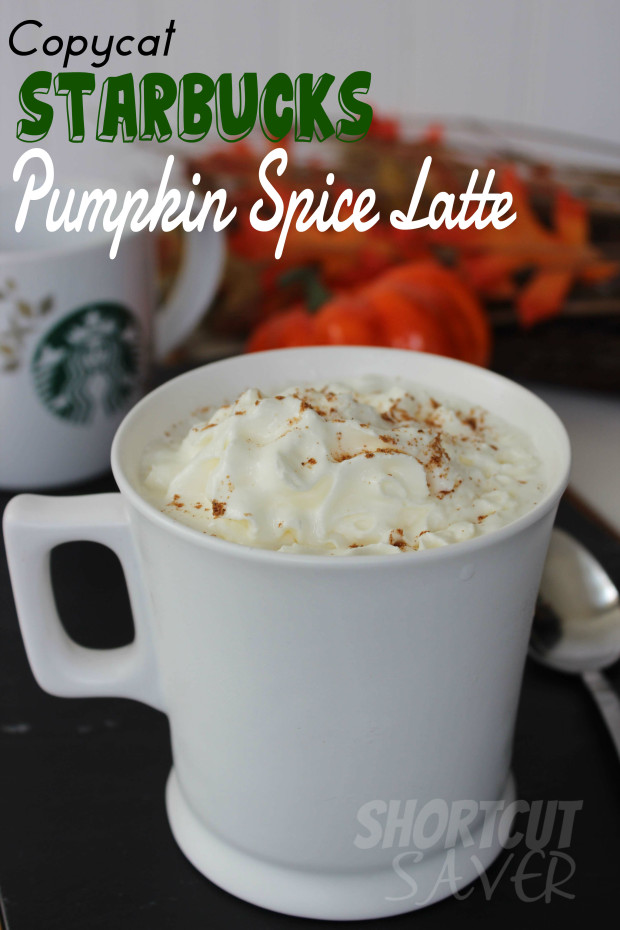 Low Carb Yum has an amazing recipe for fall and winter! A gingerbread spiced coffee is just what you need to get you in the mood to start your shopping early this Christmas Season- so you can stay on budget!
Gingerbread Spiced Coffee Recipe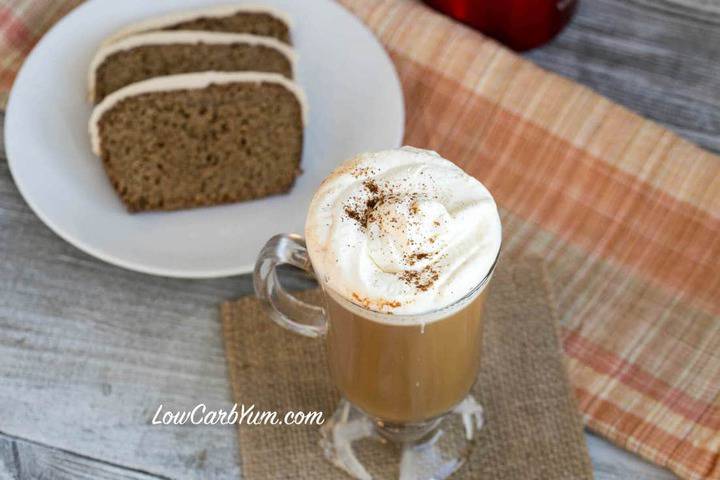 Baking Beauty LOVES pumpkin too! And why shouldn't she with this delicious, heart-warming recipe! You need this in your life!
Healthy Slow Cooking uses a slow cooker (my favorite kitchen tool) to make her super yummy gourmet coffee recipe. She had me at maple…She had me at maple! (Sorry for the Tom Cruise throwback.)
Slow Cooker Maple Pumpkin Spice Latte
Cook Eat Paleo adds a twist to the pumpkin spice so as to not forget about summer! Throwing some coconut in there gives it the YUM factor I need to make a smooth transition into fall.  Plus my favorite daily creamer is coconut flavor so why not add it to pumpkin?
Savory Tooth gives you a little taste of London Fog. This cup of goodness will keep your chilly toes warm, even without a pair of cozy socks and a blanket.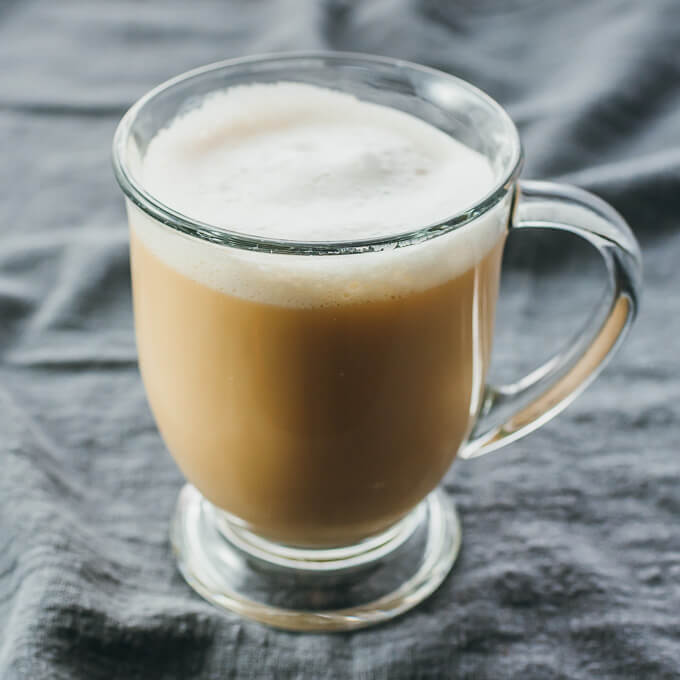 Family Food Travel uses her Keurig to make a caramel macchiato. Trust me, the flavor of this one is to die for and it is SO easy to make. Why pay over $4 at our favorite coffee shop when you can make your own for much less?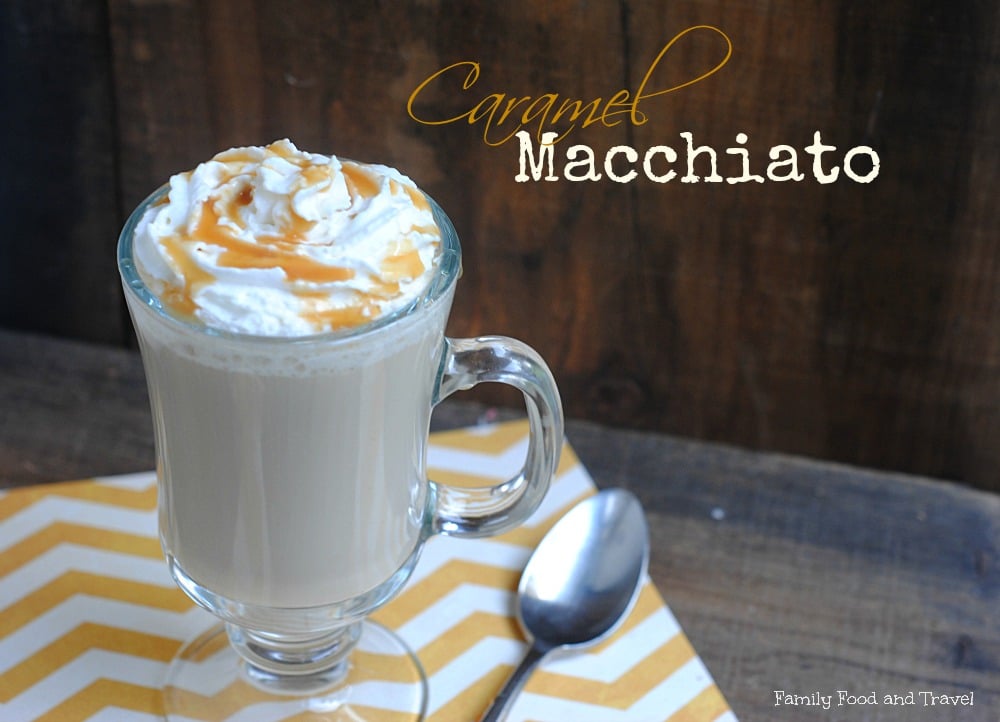 Raia's Recipes is also ready for the Holiday shopping. This gingerbread latte creates a creamy, flavorful hot copycat gourmet coffee you cannot live without.
Delicious Obsessions is ready to keep you healthy and appeal to your coffee senses. This matcha latte is flavorful and fun!
Superfood Matcha Latte Recipes
Also from Delicious Obsession, here is a pumpkin spice latte that will not disappoint. Try out this creamy recipe and you will be SO happy you did.
SloCooking loves Cafe Moc! This looks oh so good! Check her copycat gourmet coffee recipe out below!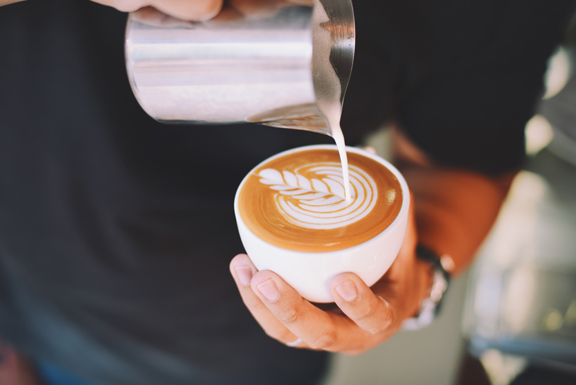 Hot Gourmet Coffee Copy Cat Recipes to Try This Fall:
Fall is here! It's time to treat yourself. Warm up your mornings with these gourmet coffee recipes you can make right at home. No driving involved. And no spending $5 on an over-priced cup of Joe. Just a bit of warmth and love on those chilly fall mornings.
Do you love to save money? What is your favorite gourmet coffee to make at home? Leave me a comment. I would love to hear from you.
Take care – Sarah
Love these money-saving tips? Don't forget to sign up for the I Heart Frugal newsletter and never miss a money-saving post!