TARGET SAVINGS SECRETS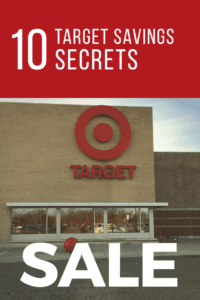 Target is one of my absolute favorite stores! Those bullseye red circles send me into a shopping trans every time! Target not only has great products but the prices are great too!!
I actually do most of my grocery shopping at Super Target! You can't beat the prices and quality….and with coupon stacking and gift card deals, savings are a cinch! Let's not forget about my favorite app, Target Cartwheel!
CARTWHEEL – Target Circle
The Cartwheel app. can save you tons of money! Most Target brands are always included in the app.  If you check before you shop, you can score awesome deals on many other name brands products as well! Pair this with manufacturer's coupons and Target's  coupons and you just got three discounts on one item! Yes, you read that correctly, three discounts!! (Four if you use Ibotta)


The best news is you can scan your own phone Cartwheel app at the self checkout! Just use the hand-held scanner! I love that!!