How to Spoil Your Husband for Free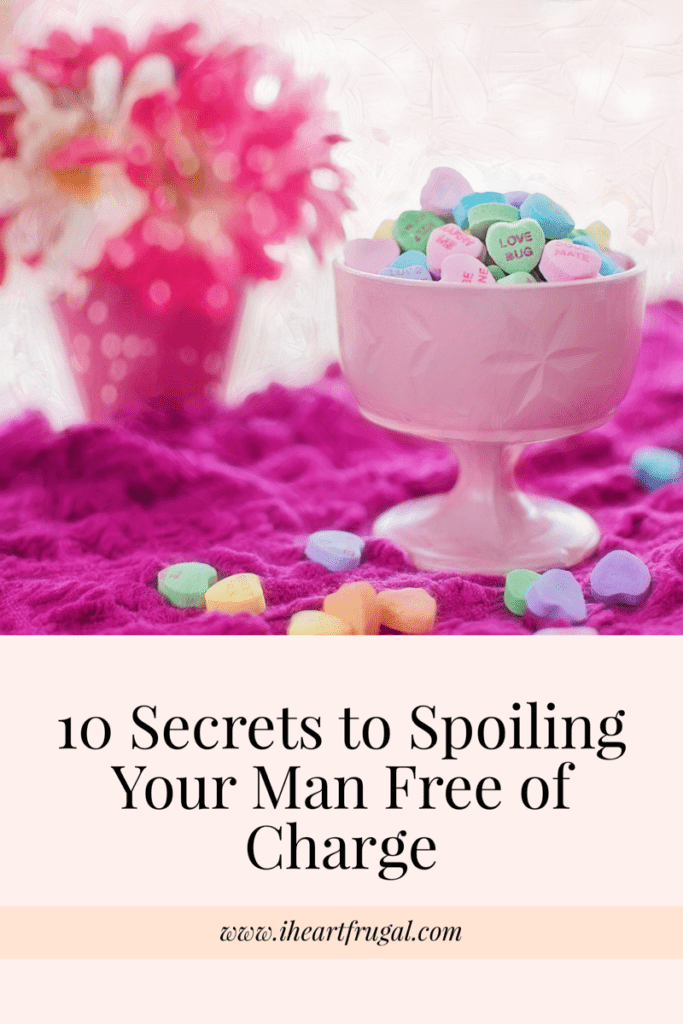 Do you want to spoil your husband with gifts? Are you on a budget? Then this post is for you!
Yes, ladies…I'm going to give you some great ways to make your husband or boyfriend feel like a king, that won't cost you a thing!
My husband is the hardest person to shop for. My humble hubby never wants for a thing. When I ask him what he wants for any Holiday his response is always, "I don't need anything".
Not only is he one of the most generous, deserving people I know, he is also a great Daddy to our two boys.  He is the type of Dad that changes diapers, puts our two-year-old down for a nap and kisses us all good-bye on his way to work. Not to mention, taking the boys with him to Costco so I can have a break. He is a breath of fresh air in a money-hungry world, yet he never wants anything.
In light of his selfless behavior, coming up with gift ideas can become a brutal task.  However, if you have a man you want to honor, then let the list below be your guide.  I promise he will be touched by your thoughtfulness.
With Valentine's Day close by, I thought a great gift post was relevant and helpful, but really ladies, these gifts can be used to make your man feel special any time of the year!
So let's get right into it! I've listed ten free ways to keep your man feeling like he is and will always be, the love of your life!
For more money-saving tips, tricks, budgeting advise and meal-planning subscribe on my sidebar so you never miss a post!