---
Are you thinking about retirement? Even if you haven't saved as much as you need, there are ways to boost your retirement. If you need help in this area, you are going to love this guest post from 
Danielle Kunkle Roberts from her personal blog entitled Danielle K Roberts.
Learn How to Boost Your Savings Before Retirement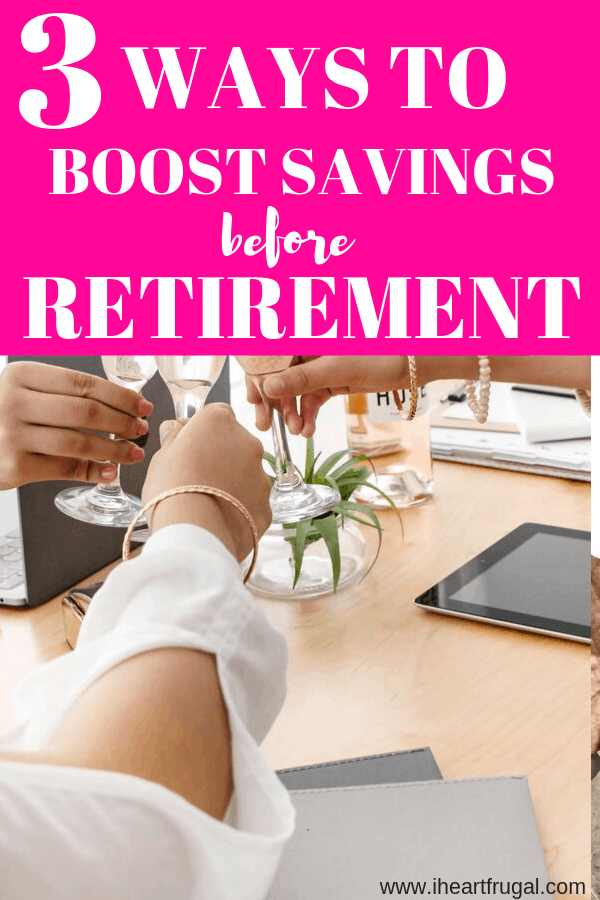 Did you know that the average retiree only has around $50,000 saved once they retire? For most people, that will cover less than two years of expenses.
And living prices are skyrocketing. So much so, that even a million dollars doesn't automatically mean that you will retire comfortably.
However, that doesn't mean that you can't prepare for your future. It also doesn't mean that all hope is lost for you. Here are 3 ways to boost your savings for retirement, that won't feel like a chore.