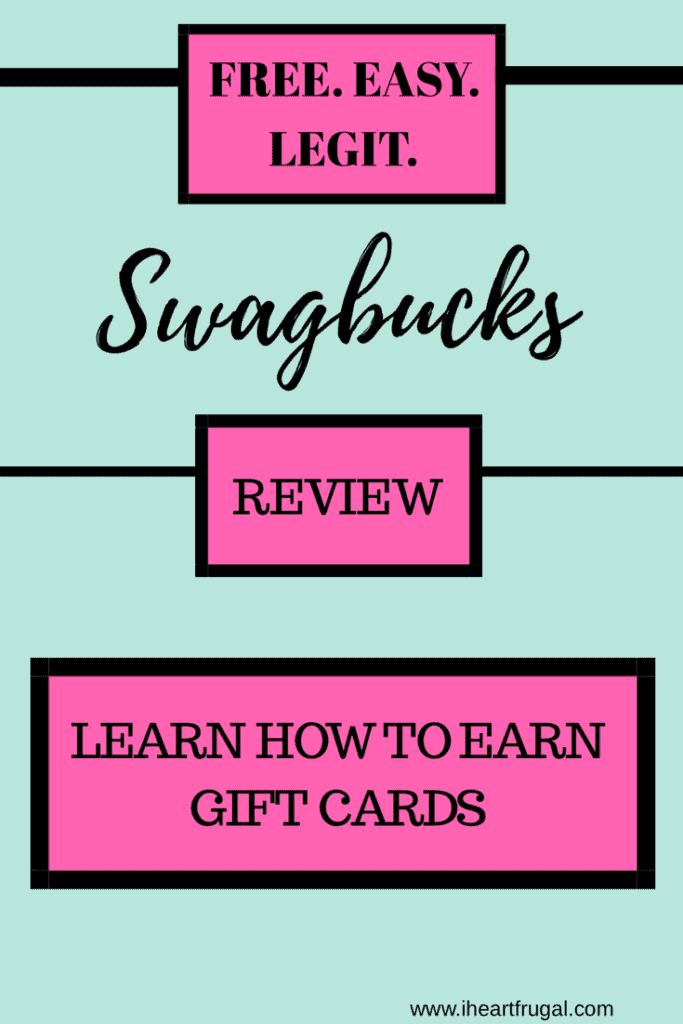 In my Swagbucks review, you will find out if Swagbucks is legit, as well as who this company is, who should use it, and why.
Swagbucks has been a go-to favorite of mine for earning extra spending cash! You may be asking, "What is Swagbucks?"  Perhaps you have never heard of it.
I'll have to admit I was skeptical at first but in my quest to earn an online income, I heard good things about Swagbucks and decided to give it a try.
I was pleasantly surprised at how easy it is to earn Swagbucks and the cash out is only $3 for your first gift card. – I'm almost at a $10 reward now and need to get back to earning after I write this post!