Learn How to Get Out of Debt in 11 Steps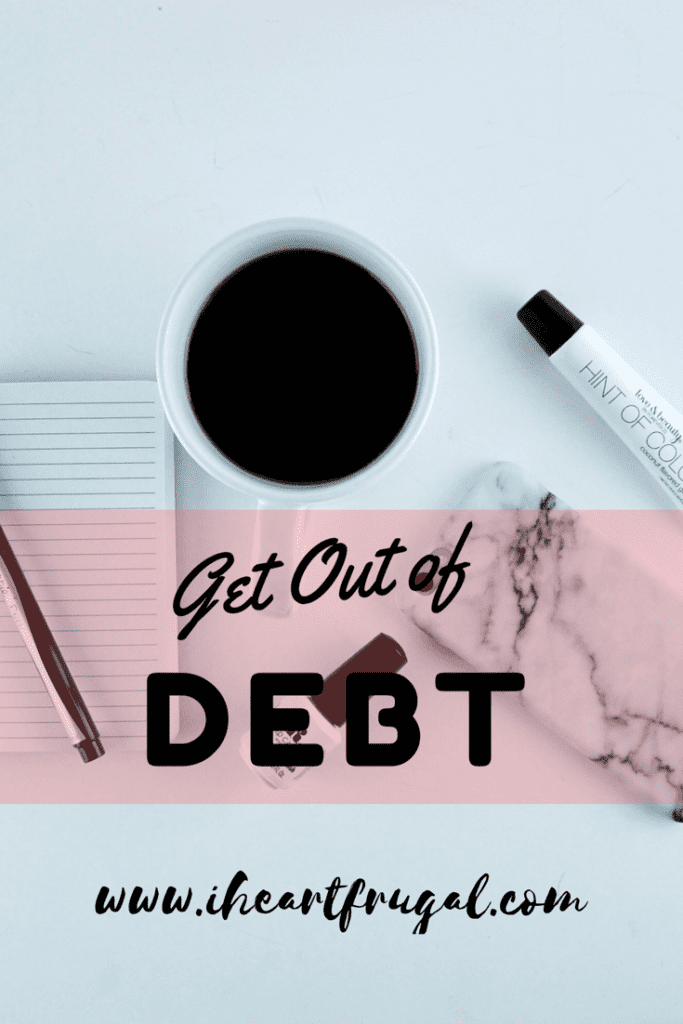 Henry David Thoreau once said, "Almost any man knows how to earn money, but one in a million knows how to spend it." Translation: Most people have not mastered the simple art of frugal living – living within your means. It is commonplace to use credit cards and buy on a whim.  Moreover, debt continues to grow and as your paycheck fizzles away, plastic replaces reality. Spending more than you make becomes a habit and your debt becomes a way of life.
Are you in debt? You are not alone. Over 50% of Americans are in debt right along with you. The average American family carries a credit card debt of $8,377 according to CNBC.com.
One solution is to toss up your bills and hope you win the lottery, but your odds are super low.  So now is the time to solve your debt dilemma.
Reasons to Pay off Debt:
peace of mind
ability to save for an emergency fund
less stress
no family fights about money
own your house and car outright
fewer bills
pay less interest
This post contains affiliate links. This means if you click a link and make a purchase, I will receive a small commission at no cost to you, so thank you. This site uses cookies for better user experience. For more information read our disclosure policy here. 
---
Suggested Reading: