Easy Baked Ziti Recipe – Frugal Recipe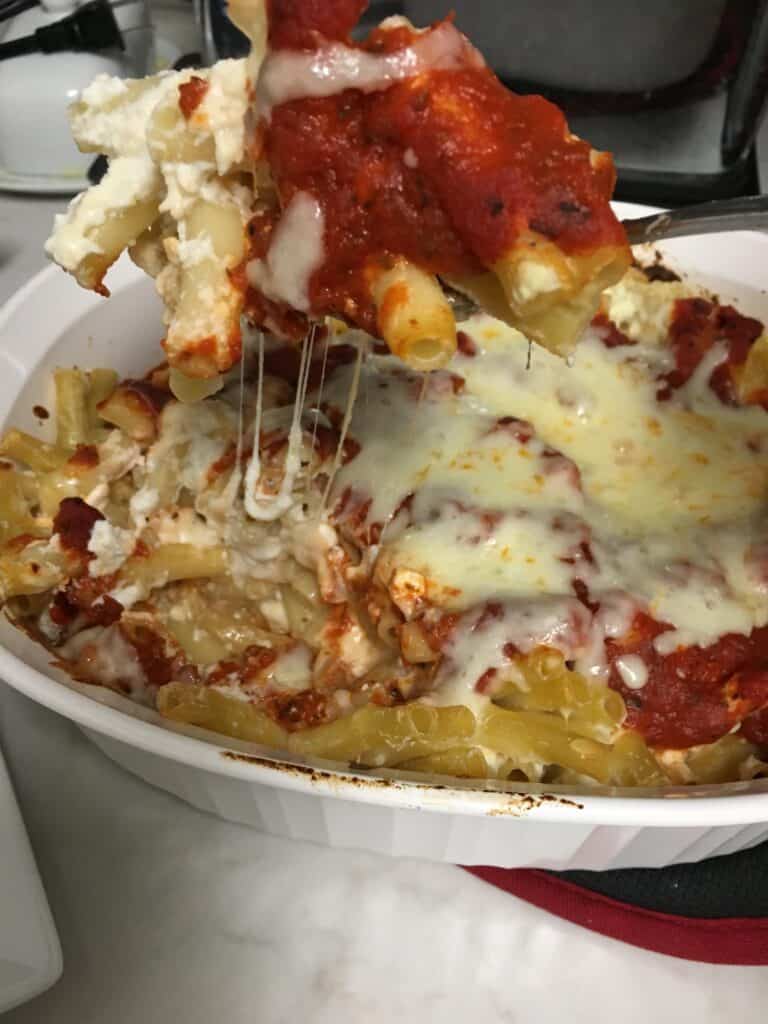 For the next four weeks, I will be showcasing some of the frugal recipes I make at home. Let me preface by saying, I am not a master chef, but I am a master at saving money. And one of my favorite ways to save money is to meal plan and save on food.
Yes, your food bill does not have to take up your entire paycheck. You can make yummy recipes that will leave your family feeling full and you will save money on evening snacks if you are cooking these mouth-watering, easy meals.
The best part about this easy baked ziti recipe is there is always leftovers so I usually get two meals out of this recipe, which costs around $7 total to make so that is $3.50 per meal. -Not $3.50 per serving, $3.50 per meal! You get my excitement here, right?