Are you in debt? Unfortunately, many Americans are in the same boat. With rising college cost, it is rare to meet an adult that doesn't have expensive student loans.
Not to mention, many Americans also have car loans, house loans, and credit card bills. Your debt can leave you feeling like a boxer being hit over and over.
However, your life doesn't have to feel like a punching bag. You too, like many others, can get rid of debt completely and learn to live a debt free life. It may take some sacrifices, but it is possible.
The most important aspect of paying off debt is to make a plan and never give up.
There are simple solutions to your debt story and by taking some easy steps you can learn to move forward.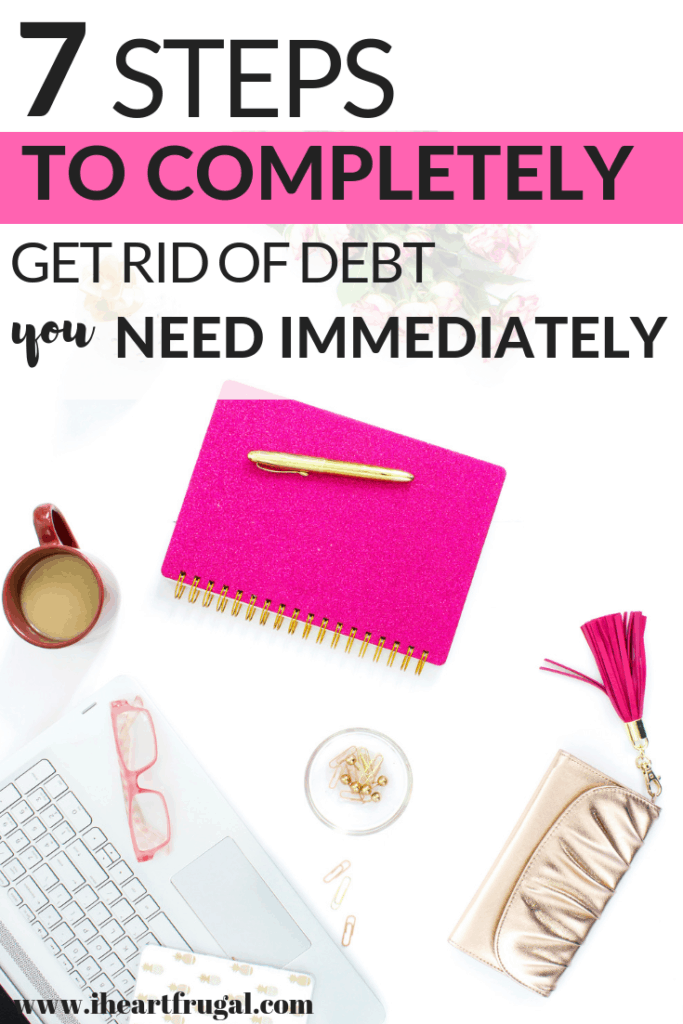 What this post will cover:
how to get rid of debt completely
how to side hustle
ideas to help you take steps to become debt free
This post contains affiliate links. This means if you click a link and make a purchase, I will receive a small commission at no cost to you, so thank you. This site uses cookies for better user experience. For more information read our disclosure policy here.