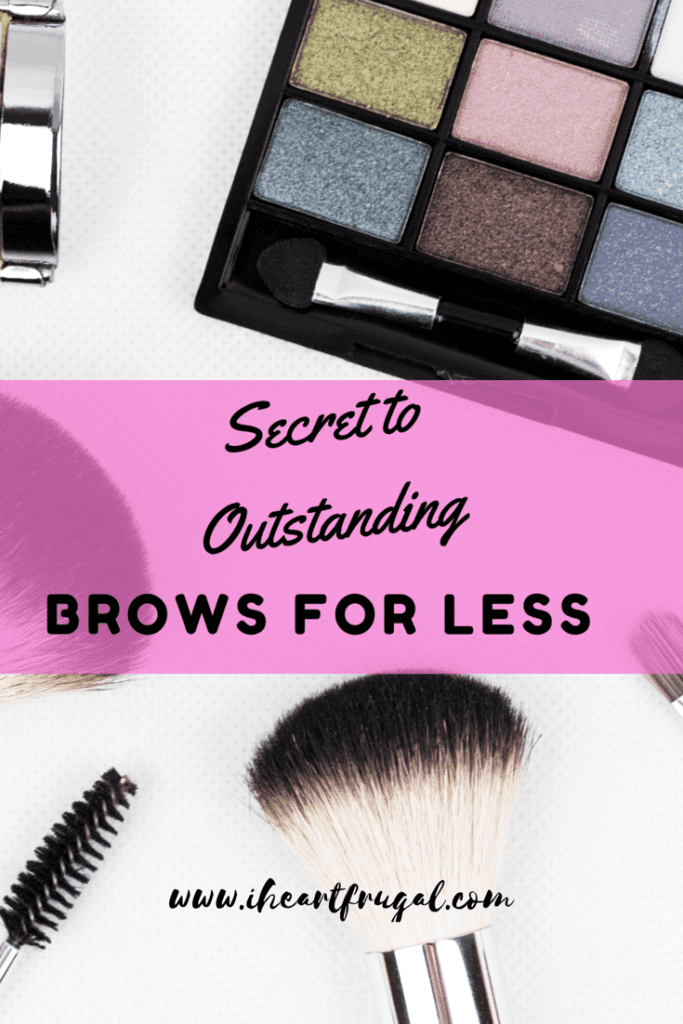 Secret to Outstanding Brows for less
For more money-saving tips follow me on my sidebar or bloglovin and never miss a post.
This post contains affiliate links. If you click a link and make a purchase, I will receive a small commission at no cost to you, so thank you!
Looking to get perfect brows but don't want to break your bank? I'm right there with you! In today's post I'm going to reveal an amazing brow pencil I randomly found that is super cheap, but works great! You are going to love it.
First, let me preface by telling you about the brow pencil I was using from Sephora. I loved how it made my brows look. It worked well and the color was fabulous; however, it was getting pretty small after sharpening and the idea of dragging two kids into Sephora to buy another was not on my top ten list of things to do for fun.
This post contains affiliate links. This means if you click a link and make a purchase, I will receive a small commission at no cost to you, so thank you. This site uses cookies for a better user experience. For more information read our disclosure policy here.
Sooooo….I was at Target anyway for groceries and decided to browse (no pun intended) the makeup. I saw the e.l.f. brand pencil with a brow brush and I was impressed. What was even more impressing was the $2.00 price tag…Yes, you read that right, $2.00 with a brow brush. I figured, what have I got to lose? I'll give it a try.
I wasn't expecting great quality but I read in some magazines e.l.f. products are worth trying. Nonetheless, I was pleasantly surprised. The color was great; It went on well and stayed on all day. This is amazing since I have oily skin.
I have blonde hair and I am fair complected. Yet, I went with the medium color because I wanted some depth to my brows.  I usually buy cool colored makeup. This was a perfect shade.
Here is a swatch of the medium-colored brow pencil: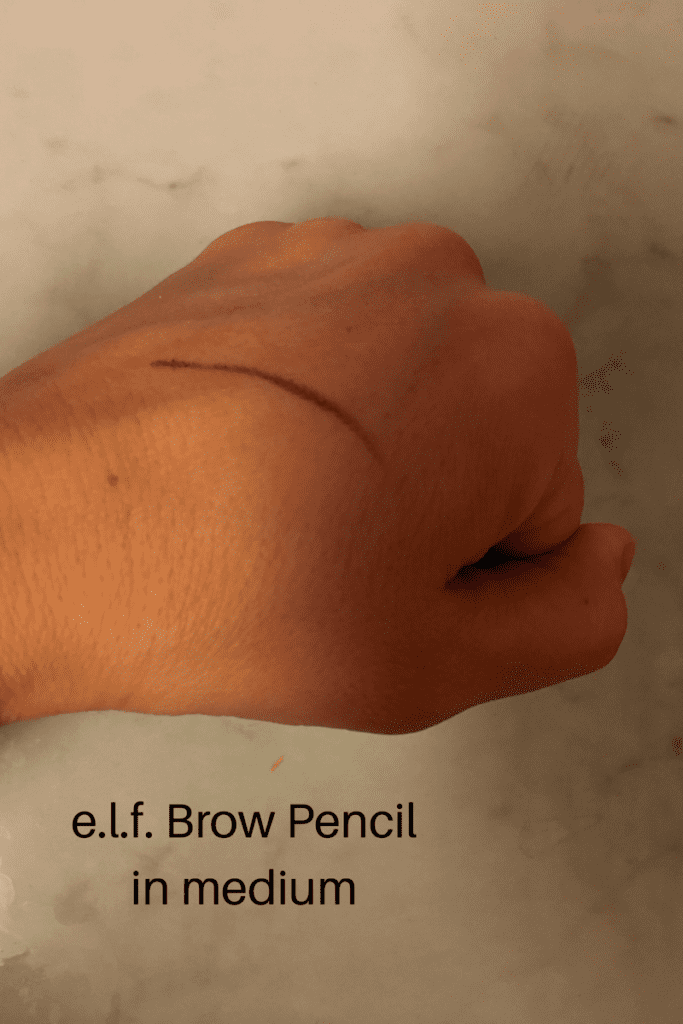 Here is a picture of the brow pencil. Notice how it has a capped brow brush on one end.  Also featured, is the eye pencil with a built-in sharpener. What a phenomenal idea. I was just so excited about this brow pencil, I had to share!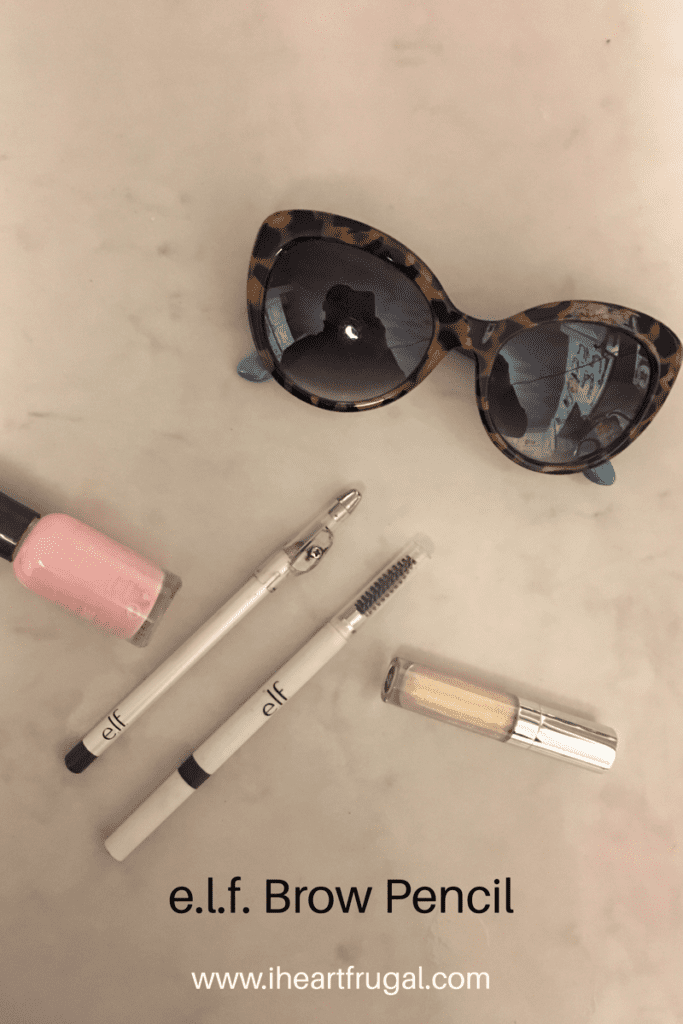 I found the pencil on Amazon for $9.59 for a three pack. Amazon users gave the brow pencil between four and five stars in their reviews. I guess I'm not the only one who likes this item! They also sell them separately for around $2.50 each.

Although I love Sephora products, I will be purchasing the brow pencil again! With a $2.00 price tag, it is a steal!
Do you have a favorite drugstore cosmetic item you use? I would love to hear what your must-haves are. Please leave me a comment.
Thanks for the visit.
Related Products: