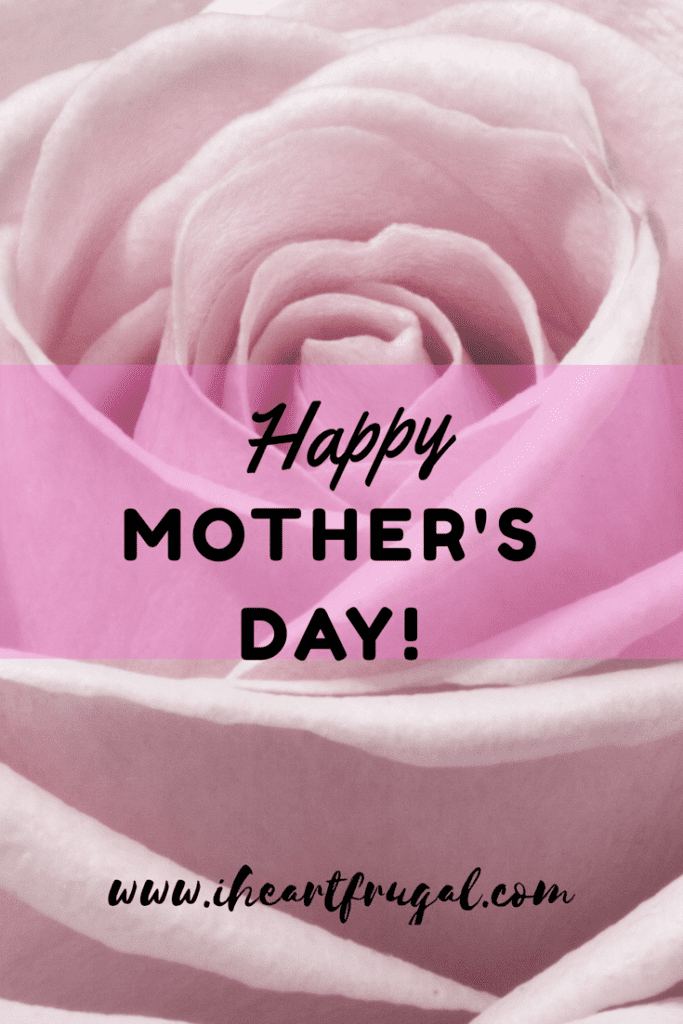 Just a short post today… I am wishing all the mothers out there a Happy Mother's Day!
Why I Shed a Tear this Mother's Day…
This year, I went to buy the usual Mother's Day cards. Without hesitation, I grabbed three cards. You see, I always buy cards for both of my grandmothers, as well as my mother. I've been giving my grandmothers cards and Mother's Day presents since I was little, and even though they aren't my mother, I still honor them. They both played a significant role in my life and were like my second mothers. As a child and throughout my life, my grandmothers were always looking out for me… Then it struck me, I only needed two cards.
My grandmother, the one I wasn't getting a card for this year, was an amazing lady. One quality I admired about her was that she always showed up. If you invited her, she would come.
She was an active member of her church and had many friends, and although it was getting harder for her to get around, she still managed to travel, go to birthdays, weddings, shopping, out to eat, and church group activities. She was a social person and loved by all.  She was warm, friendly, and kind.

This post contains affiliate links. This means if you click a link and make a purchase, I will receive a small commission at no cost to you, so thank you. This site uses cookies for a better user experience. For more information read our disclosure policy here. 
September 2016
September 2016 is a month I will always remember vividly because two significant things happened: I turned 40 (Yikes) and my grandmother passed away, all on the same day. So when I say I was sad in the card shop this year, you now know why. I grabbed three cards without even thinking, but this was the first year I wouldn't be buying a card for grandma, since she passed. However,  I will be thinking of her today and often.
On a brighter note, I will still be honoring my grandmother. I will be saying a prayer and asking her to watch down on me. Also, I will ask her to look down on my father, her son, and hope he is okay after this loss. I will pray that she watches over my two sons and acts as a guardian angel to them throughout their lives. They loved their Gigi and she loved them. The last thing I will ask of my grandma is to watch over my mother, who was like a fifth daughter to her (Grandma had eight kids, four girls and four boys). Nonetheless, if we all live to the ripe old age of 91, may we all have the warmth, kindness and class grandma showed us throughout her life!
So Happy Mother's Day to all the moms and grandmothers out there. Although I will miss my grandma this year and always, I know we will meet again one day. On that day, I hope she is proud of the mother I have become. I have learned so much from my mother and my grandmothers and they continue to inspire me.
Enjoy your Mother's Day today and thank mom for all she has done for you. Make sure you honor your mother while she is still here and if she is gone, know that she is with you in spirit.
Being a mother is one of the hardest jobs on earth and moms are so deserving of our love today and every day. Wishing you all the best!
Take care,
Sarah
Related Posts: