From Grateful to Greatness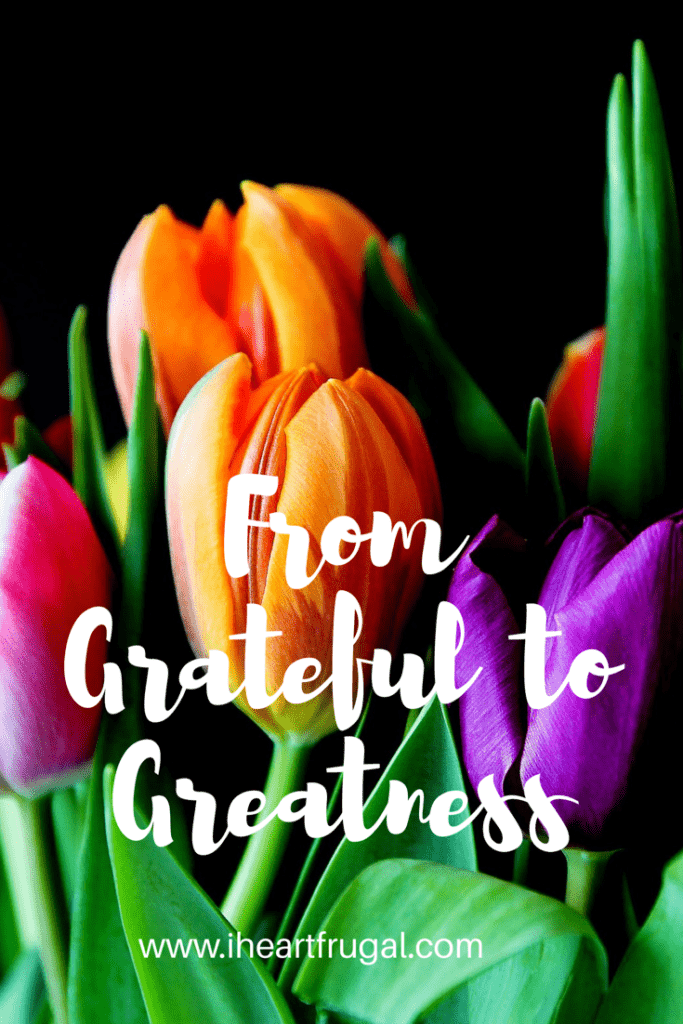 Be sure to check out the second "From Grateful to Greatness – May 15" post in the series.
Did anyone use to watch Oprah? Oh, how I miss you, Oprah. (Side note, one of my bucket list items is to meet Oprah.) Okay, Okay, enough about Oprah.  Yet, she came to mind today as I watched a training video on how to organize my life. The author used the phrase "Aha moment" which, I am not exactly sure was coined directly from Oprah, but if you watched her show, you would know she sure did use it often.  Oprah was having "Aha moments" left and right. Yet, the true beauty of the show was the gift Oprah had in helping others realize their "Aha moments."
So today, I am going to ask you to think about "Aha moments." In my new series "From Grateful to Greatness," there are phenomenal things happening all around us. Unfortunately, many of these wonderful feats are taken for granted. However, in this new series, you are invited to think about why you are grateful and turn your life into greatness.
This post contains affiliate links. This means if you click a link and make a purchase, I will receive a small commission at no cost to you, so thank you. This site uses cookies for a better user experience. For more information read our disclosure policy here. 
Being Grateful
Yet, being grateful is a state of mind. And if you are not a "cup half full" type of person, the good news is you can train your brain to be more grateful. One way is to write one thing you are grateful for daily for the next month. Your perspective will start to change. Research shows it takes 21 days to form a habit and you will be well on your way to an attitude of gratitude.
I realize at times, it is hard to get out of bed in the morning. Especially if your kids or loud neighbors woke you up three times during the night and you have a "To Do" list that is a mile high. You are on the verge of an overwhelm meltdown – Seriously, toddlers do it and sometimes adults meltdown too. Your family can read those "grumpy cat" looks and they know to steer clear.
Do you continually have days like this? I know on your worst days it is hard but you need a little gratitude in your life. Instead of thinking of all the little things that go wrong, try thinking of all the little things that go right. Are your children healthy? This is not the case for everyone I know. Does someone in your family have a job to keep the roof over your head? Again, many do not have this basic need.
Paying attention to the little things that are always there will help. Learning to look at the cup as half full will give you the attitude of gratitude you need to keep going and eventually live the life you have always wanted.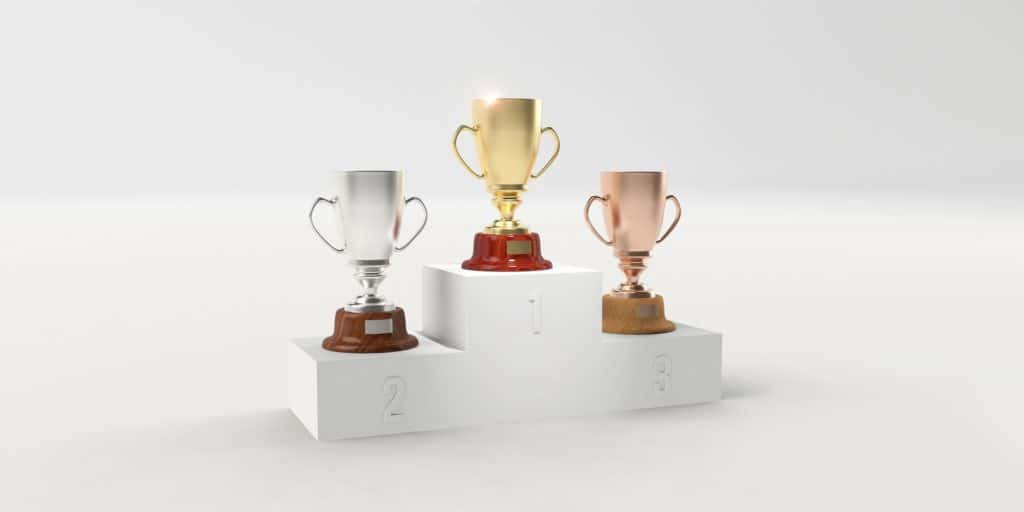 Introduction to the Series
From Grateful to Greatness is a new series on the I Heart Frugal Blog. It is a series that will open up your eyes to the great people, friends, and luxuries around you and in realizing this, you will go from "grateful" to "greatness."  There are ways we can all be more content with our lives. I say content, because happiness, like anger and sadness, is a feeling. It will pass. What we want is contentment – a feeling of okayness with our lives.
Herein lies why I created this series. Giving thanks is one way to improve our overall feeling of contentment. If every day were Thanksgiving, we would all be good; however, what about those other 364 days in the year. This takes some gentle reminding.
Gratitude and Money
Now you are asking, "Why is a personal finance blogger writing about gratitude?" This is a good question and bear with me here. If we are able to learn contentment through the act of being grateful, we can change our financial situation.  Impulse buys will go right out the window. Once we stop splurging and urging, we can pay off debt and stop our spending sprees.  Make sense?
Think of it this way…Changing your attitude can have a huge impact on your budget. The next time you are in Target and put that $25 purse in your cart, you will give it a second thought. Maybe it is a necessity, but if you are buying to keep up with others or make yourself feel better, using your gratitude meter might help curb the spending habit.
In this series, you will find inspiring, engaging ideas to help motivate you. The From Grateful to Greatness posts will come out on Mondays because heaven only knows, this is the day most of us need a little extra something to get us going – I mean after the five cups of coffee!
Each Monday you will read about reasons displaying gratitude is the only way to live. Time is one thing we all wish we had more of. Let's not spend another moment wasted on forgetting what truly matters. Recognize your "Aha moments" and make your life the life you want to live.
Budgeting and Gratitude
Showing gratitude helps curb spending. Take a look around you. What are you grateful for? Do you need to spend more money to be content? (Hint: The answer is no.) Furthermore, this blog is about helping you budget and live within your means, so you can spend more time on the things that matter – Family being one of them.
Time with Family
So I will leave you with one thing I am grateful for this week, spending time with family. My family and I just came back from vacation and my parents were able to come. I know this will be a trip none of us will ever forget. My kids will be better people for having known and spent time with their grandparents. However, I know this is a luxury not all of us have, so for that I am grateful.
Many times it is easy to get wrapped up in our lives and quality family time is hard to come by.  I invite you to think about a time you have had with loved ones or if it has been a while, plan an outing with your family. I've never heard anyone wish they had spent less time with their kids as they got older. Take time to appreciate the people around you and tell them you are grateful for them. Wishing you all greatness in your lives!
Take care,
Sarah
Related Posts
The link below is an affiliate link to an Ultimate Bundle package called Conquer Clutter. If you click the link and make a purchase, I will receive a small commission at no cost to you. This helps me continue to provide you with content on my blog!