If you missed the first week in the "From Grateful to Greatness Series" check it out here.
From Grateful to Greatness: Second Week – May 15: HEALTH
Have you ever been a patient in a hospital?  I have and it is not ideal. I mean don't get me wrong, the nurses were great (and I have many nurses in my family, so thank you for all you do nurses). Also being served food three times a day and having no chores almost sounds like a vacation, right? Yet, if you have ever stayed in the hospital, you know how the rest of your life is at a standstill.
I was 13-years-old and decided to zoom down a difficult hill while downhill skiing. If you live in Northern Michigan, you learn how to downhill ski because that is what people do when it is negative five below!  Although I was nervous, I glided down the hill with ease until BUMP! I hit a mogul. BAM! I lost my balance… Noooooo…was that my ribs hitting the ground? FLIP, DOUBLE FLIP… Yep, that was me flipping, not skiing, down the hill. OUCH!
The outcome could have been worse, but I ended up with a broken rib and bruised kidney from that double flip down the most difficult hill at the ski resort. As an adult, I remember it like it was yesterday. I was confined to a hospital bed for a week and when I was released I wasn't able to do anything physical, except walk to my classes at school for the next two-three months. Plus I had to endure weekly trips to the doctor to check my kidney was healing.
Appreciate Health
Are you wondering why I'm going on about a story that happened to me over 25 years ago (gulp, try not to guess my age!). This story leads me to the next thing I am grateful for in the "From Grateful to Greatness" series, health. During that time frame, my health was taken away from me and healing from the injury was my main focus.
When your health is taken away, like many things, it is truly the time you appreciate it. The old, "Don't know what you've got until it's gone" saying applies here. Most healthy people are walking around feeling wonderful, not considering how awesome a healthy life is. Health, like many other things, is taken for granted.
Yet, when I was in college for special education courses, my professor used to tell us, you are only one car accident away from a disability. Of course, he was just trying to make a point about how we should treat people with disabilities. However, this statement can apply when we think about our healthy status because it is so true. People that are fighting illness would give anything to go back to a healthy life. Hence, we do not know what tomorrow holds so let's give gratitude today for a healthy body and mind.
During my time of recovery from my kidney injury, I was unable to do the things I loved. I was a cheerleader and now I sat on the sidelines. I wanted to go out for track, but I was not able to walk long distances, let alone run. My last few months of middle school were not exactly what I envisioned. This got me thinking… How many people out there are having a difficult time in their life due to poor health? Therefore health is the main focus of my gratitude series this week.
Health is So Important
I once heard someone say, "If you do not have your health, you do not have anything." What a wise, profound statement. You can have a bucket list a mile high, but if you are sick you physically cannot carry out your goals. Being sick changes things. When a disease takes over your life or a round of the flu wipes out your house for a month (this happened to us in April), your entire focus becomes about resting and/or fighting off the illness.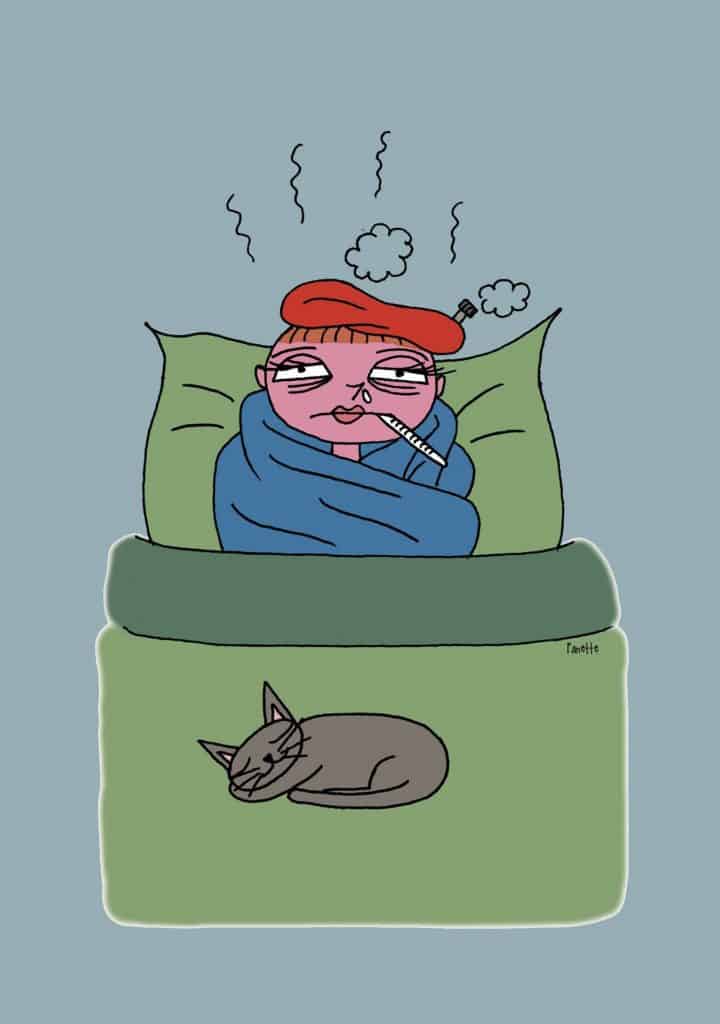 Health is a major gratitude factor in my life. Currently, my kids, my husband and I are healthy. This means we are able to live our lives as we please, but we value our time together because we know we may not always have this luxury.
A dear friend recently had a stroke in his late 40's. This unfortunate event left him unable to walk and go to work. One day changed his life forever. A once active person, he is now at the mercy of others to help him. This could be anyone of us, my friends. So enjoy what you have in the present moment. Sure everyone has bad days, even in a healthy life, but if we remind ourselves that there is no emergency or life or death situation, we can overcome anything!
Good Health Saves You Money
If you are healthy, you will be better ready to stay on budget. The financial guru, Suze Orman always says, "People first, then money, then things."  She always advises people to take care of their health even if that means spending a little to be healthy again.
If you are not healthy or cannot take care of health problems, nothing else will matter. Your material "things" will be the least of your concern.
If you become ill, you end up spending more money than the average person. The doctor's visit, medications, and health premiums will add up. It may seem like a lot to pay for that gym membership, but in the long run, it will save you money if you use it. However, there are healthy workouts that don't cost a thing. Check out my post on 15 free and frugal workouts. I try to run regularly but my running schedule was hindered when we all had the flu last month, so I am determined to get back on track on during the month of May. I am going to try to stay in shape and keep my health for as long as I can.
With an attitude of gratitude, be thankful every day. This can change your perspective on life. Go out and live your life to the fullest and enjoy the health that you have today!
Take care,
Sarah
Related Posts: