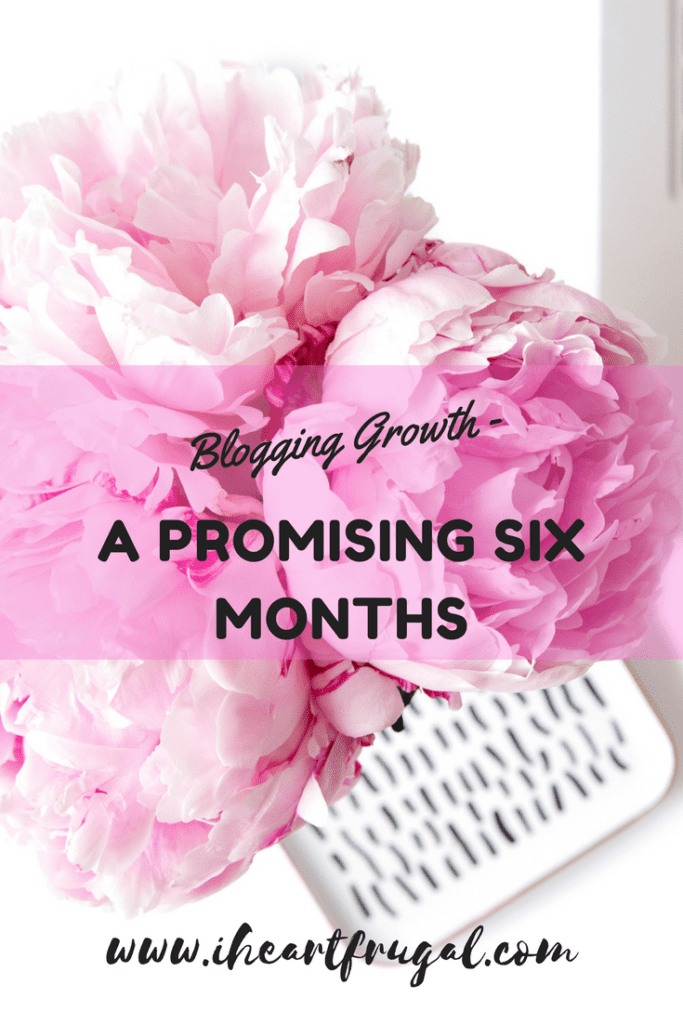 Six Months of Blogging
One thing I'm learning in life is things never stay the same. This week I have two major milestones, one personal and one over on the blog. On Facebook it is now popular to celebrate and congratulate friends on your "friendaversary" and this week, I have my sixth-month blogaversary. Seriously, I can't believe I have been at it for six months. Eh em, I want to first thank my fans…Okay, I won't go there!  However, I will share with your my second milestone. My baby boy is turning three. He is such a joy in my life and I can't believe how big he is getting. I want to slow down time for a moment and keep him young, but I know that is not possible, so I will be joyful with him as he grows. He is seriously my little angel.
All Moms out there feel my pain. Watching your kids grow is bittersweet. You want them to learn and go forward, but in the same sense wouldn't it be nice if we could keep them little and snuggle them for evermore?  I know I would love to rock my almost five-year-old to sleep one last time. Don't get me wrong, it is nice when they can do things for themselves. I won't miss sleepless nights, diapers and tantrums, but I wouldn't trade the last three years for the world. These milestones just remind us to hug our dear ones closer and always tell them and remind them how special they are.
Disclosure: This post contains affiliate links. This means if you click a link and make a purchase, I will receive a small commission at no cost to you, so thank you. This site uses cookies for a better user experience. For more information read our disclosure policy here. 
Let's Celebrate!
Since celebrating is in the air, and by the way Happy Easter, I wanted to share with you all, old and new readers, my best posts of the past six months and celebrate my successes and my blog's direction. Slowly but surely, I am making positive progress. For example, I had a goal of reaching 2000 Twitter followers for the entire year, and I am already at 2,300, so thank you for #following me.  Also, my goal of 5000 Pinterest followers for the year is looking pretty obtainable. I am now at 3,900 followers and for those of you other bloggers out there, you know how important Pinterest is in driving page views to your blog. Lastly, I have around 200 Facebook followers, so I will focus on that social media outlet in the near futures. If you haven't followed me on any of the above mentioned here are my links and feel free to leave me a comment! I love hearing from my readers! These are all goals that could not be possible without y'all!
Social Media Links:
The above are all major wins for me. Not to mention, I've reached over 3000 blog page views per month and that number is growing. I've also made a bit of income and I am looking to take that up a notch in the next six months. It is not huge but most are from Poshmark sign-ups, Ibotta sign-ups, ads, and affiliate marketing. So thank you again, my loyal readers! You rock!
Starting a blog was life changing. I am really able to have something I call my own as a stay-at-home mom and I have been able to earn a small income while doing so. If you are interested in blogging, I highly recommend just getting started. I use Bluehost to host my website and I'm extremely happy with this hosting service. They have 24/7 customer service and the one time I had to call when I first signed up and didn't know what I was doing, they were very helpful. Plus Bluehost is affordable ($3.95 per month) and easy to use so don't be worried if you are not tech savvy. Feel free to use my link below to sign up and save on your web hosting. If you are considering blogging, I say just go for it! It is fun but hard work and an amazing way to have an outlet.
Suggested Reading: How to Start a Money-Making Blog in Five Easy Steps
Without further adieu, here are my top five blog posts of the past six months:
If you enjoyed reading my best posts, sign up below and receive my newsletter with post updates and more tips and tricks on saving money, meal planning and staying on budget!
Conclusion  
As I continue through my first year of blogging, I will strive to reach more of my goals and learn as much as I can.  I am looking forward to adding a new segment on my blog next month called "From Grateful to Greatness." This will include short posts about things we are grateful for and why giving thanks can literally change your outlook on life. My meal planning posts have been quite popular, so I will be adding two more in the next two months. I will focus on summer meals and a vegetarian meal plan. (That one is for you sis!) If you are interested in starting your own blog, be on the lookout for a few posts about blogging. I'm looking forward to continuing this journey and I hope you will join me for the ride.
Take care – Sarah
Related Posts:
Useful Tips for Decluttering Your Home and Gaining Perspective (This is my number six best post!)