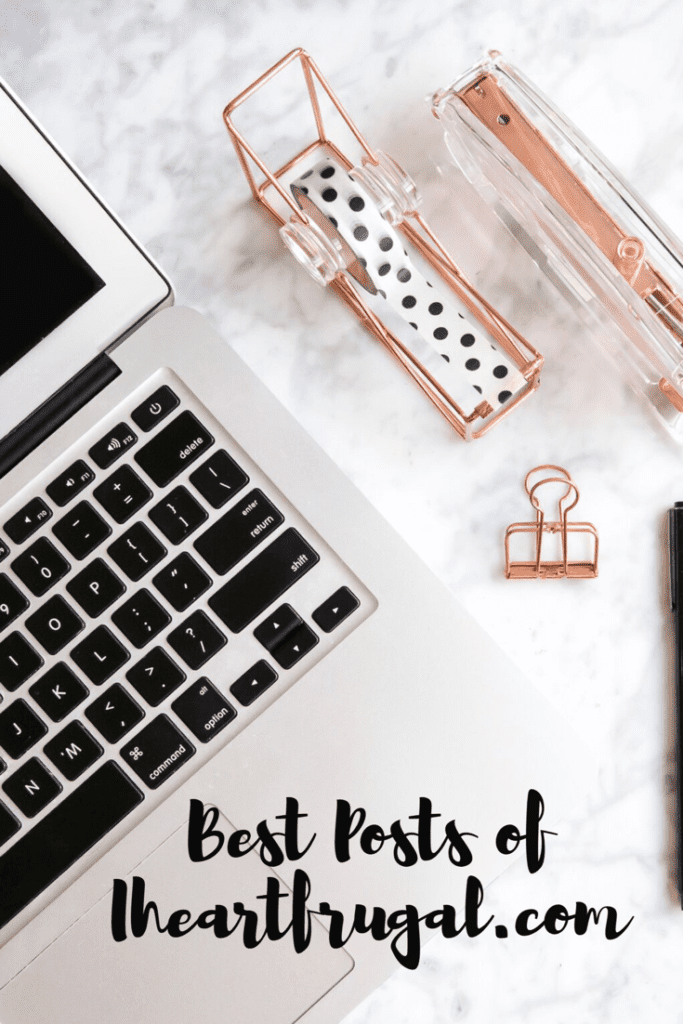 Blogging Journey
How many times have your heard someone say, there are already millions of people doing something, so you shouldn't bother?  Blogging could fall into that category. Yet, I decided to start a blog anyway.
There is definitely a learning curve in blogging. Nonetheless, in my journey, I have grown by leaps and bounds. Yet, I have so much farther to go.
Even before I started blogging, I did my research but still didn't realize what blogging would entail until I actually got my feet wet. I spent countless evenings reading on Pinterest while putting my sons to bed. I read about how other moms started blogs and managed.  It was interesting to learn about the mistakes and marvels of the fearless mom-bloggers before me. There are numerous inspirations and some day I hope to be one of them!
One blog that inspired me to get off the couch and start writing is Kristen's Believe In a Budget. Seriously, a big shout out to Kristen! Moreover, this blog features tutorials on how to blog and gives you fundamental information on starting. She is also an expert on Pinterest, which is awesome if you want people to read your blog. She even emailed me back a few times when I needed help.
This post contains affiliate links. This means if you click a link and make a purchase, I will receive a commission at no cost to you.
After reading about so many others, I finally decided I needed to put the wheels into motion, muster up my courage and start typing.  I've blogged for almost three months now using Bluehost (which is really great, affordable hosting if you are thinking about starting a blog).
Suggested Reading: How to Start a Money-Making Blog in Five Easy Steps
Furthermore,I am realizing that I really love blogging! Writing is a great form of expression and a well thought out process. Additionally, It feels like am helping others and this gives this stay-at-home turned work-at-home mom a sense of purpose!
It can be hard to find time to write, while taking care of two little ones. Nap time and after the kid's bed-times are the best slots in my daily schedule.  I am also continuing to read and learn about ways to improve my blog. The local library offers a great choice of blogging books. A few that have helped me are ProBlogger: Secrets for Blogging Your Way to a Six-Figure Income
, Blogging For Dummies
, and/or  The Digital Mom Handbook: How to Blog, Vlog, Tweet, and Facebook Your Way to a Dream Career at Home
. (A book I am reading now written by other mommy bloggers.)
All things considered, I continue to love writing and I hope I am helping you, my readers!  In this great blogging journey, from time to time, I will recap my most popular post. So thank you for following along with me. I have listed below my top viewed blog posts of all time! (I mean within the last three months! LoL)
Check them out and leave me a comment!
Most Viewed Posts at Iheartfrugal!
Lastly,
If you missed any of these post, just click the link to read them.  I'm hoping 2017 is treating you well and wishing you all happiness and health. Thank you for following me on this frugal personal finance and blogging journey.  There will be many more post to follow! Take care! – Sarah
Like my posts? Follow me of Facebook, Pinterest and/or Twitter!
Again, if you are interested in starting a blog, I highly recommend Bluehost with a WordPress blog. They make it so easy and affordable! Click below to check it out and leave me a comment with any questions. I would love to help!
Try Amazon Prime 30-Day Free Trial