Easy Homemade Bread Roundup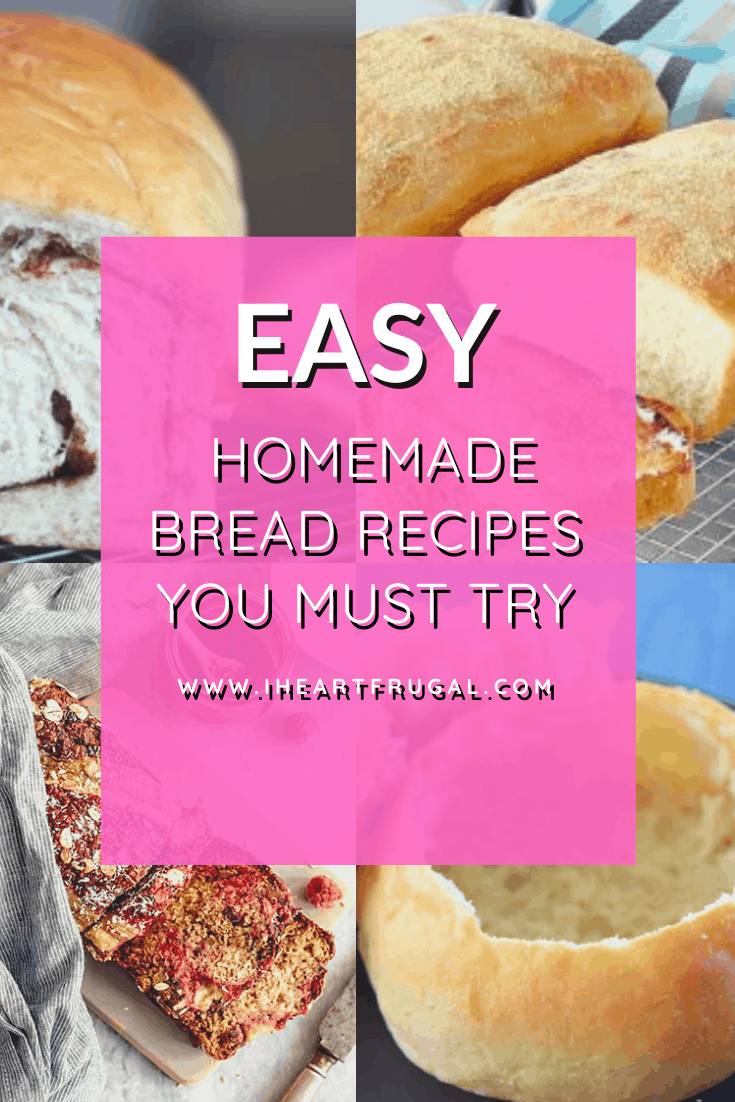 Why not try out some new easy bread recipes while stuck at home? One of my absolute favorite things to bake myself and eat is homemade bread. There is simply nothing like biting into a fresh, warm piece of homemade bread.
Not to mention, the smell and taste of homemade bread will warm your house and tummies. Let's face it, store-bought loaves of bread just don't compare!
However, many are scared away from trying bread recipes because they do not have a bread maker or think the art of baking bread is a difficult task.
Yet, the bread recipes listed below are easy and the recipes are detailed enough that even a novice will feel comfortable giving them a whirl.
And since it is hard to get out to the store in today's world, I have compiled some easy bread recipes to try at home.
These recipes will have your house smelling delicious and your hubby and kids asking for more.
If you are not an avid baker, these recipes will walk you through step-by-step and get your fresh bread rising no time.
Some yeast recipes require a few extra steps, but other no-yeast bread recipes are quick and simple. And yes, you can still buy yeast by clicking here!