5 Simple Ways to Make Money This Weekend From Home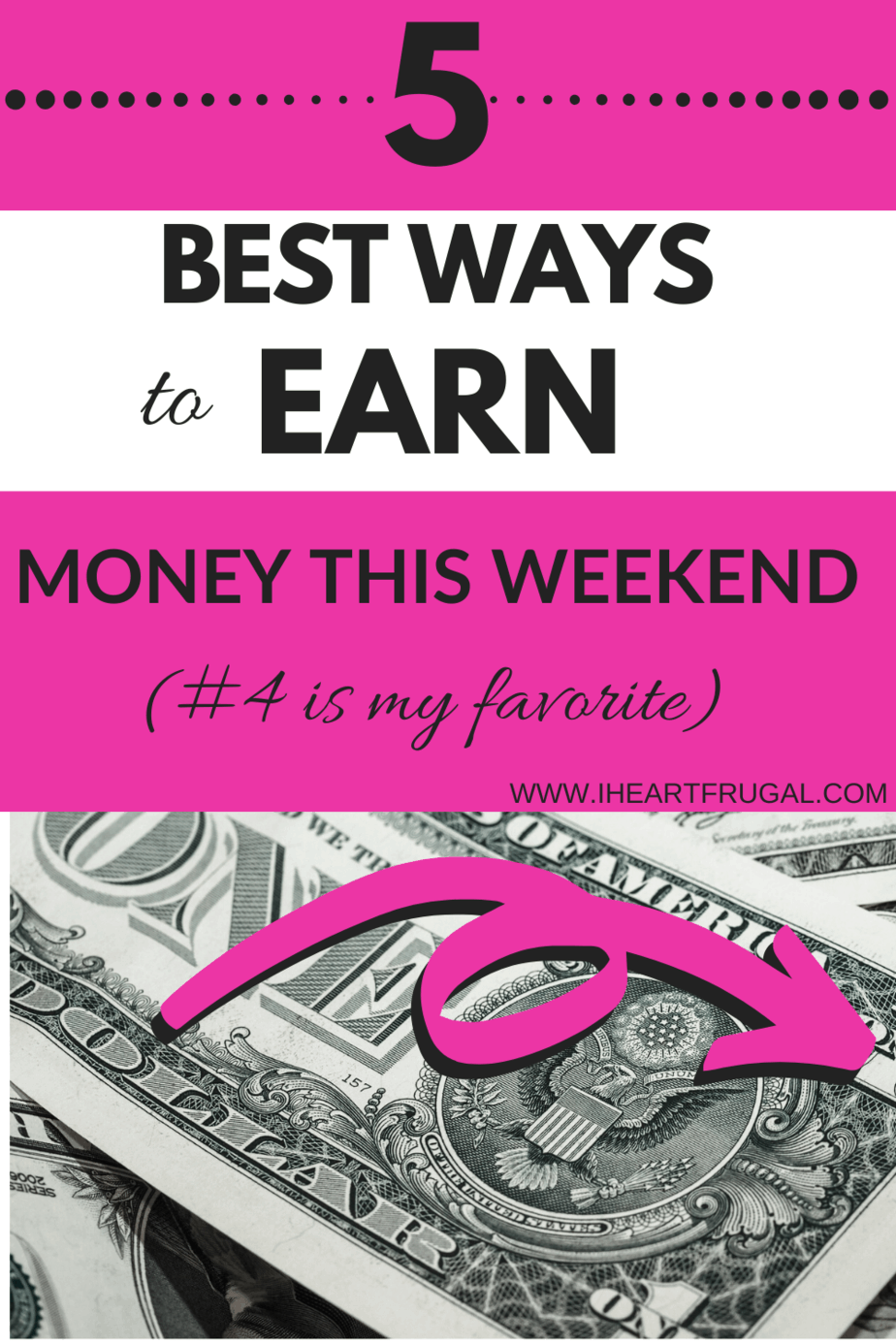 Do you need extra money? Do your bills take up most of your paycheck? Unfortunately, when this happens there isn't a lot left for the "fun stuff."
If you answered yes to the above, then it is time to find some easy ways to make money this weekend from home. 
Maybe you want to add a cushion to your savings or have a little fun money to go out this weekend (or order takeout if you are staying in.). Whatever the case, these are easy, fun ways to make extra money this weekend and throughout the entire week.
Whether you want to ramp up savings, pay off debt, or just enjoy life a little more you will find having extra money to do these things is essential and why wait when you can make money over the weekend?
In fact, I do ALL of these myself and I love being able to have a little "fun" money set aside for me and my family.
I am a stay-at-home mom so I don't like having to ask my husband for money. With these simple tricks, I have my own money in hand and my husband is happy for me!