Learn how to recover from a financial crisis
Are you in a financial mess? Dealing with a financial crisis is difficult and it is important to take steps to get you back on your feet. If you are in this situation, you are going to love this guest post by Valentina Wilson from Best Debt Consolidation. Check it out here: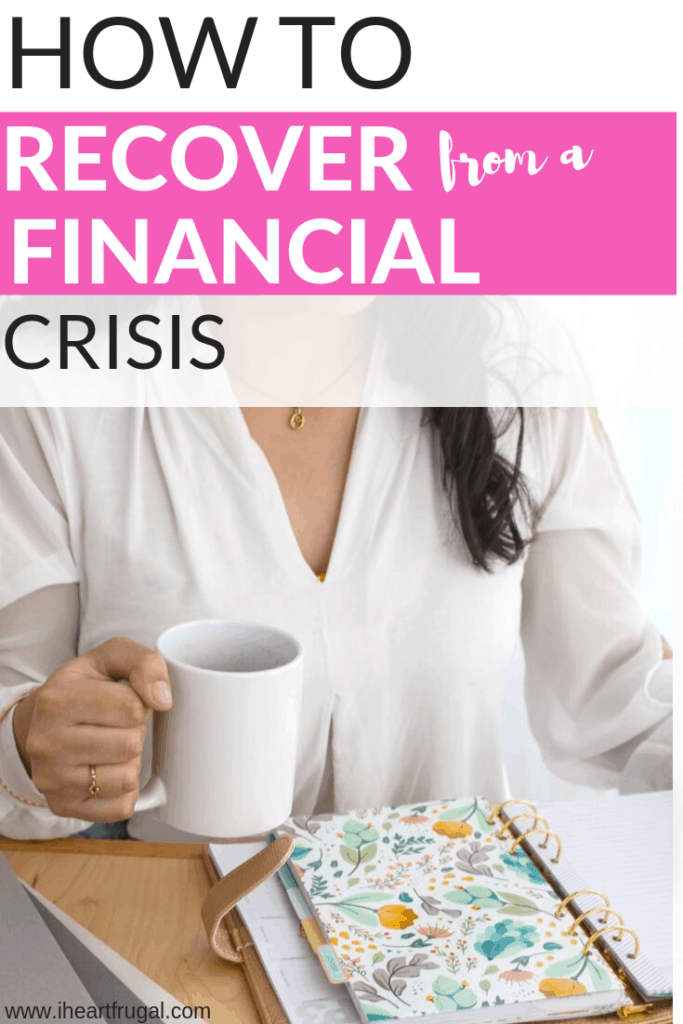 Are you going through a financial setback?
You are probably getting worried thinking about your situation! You might be undergoing stress and a loss of confidence too.
But trust me, your problems are not going to get better by hanging on to anxiety! Rather, you need to chalk out some effective way out to recover from your financial crisis.
A financial crisis can be the result of different factors like sudden job loss, incessantly high medical bills, bankruptcy, etc.
Whatever the reason be, a financial disaster can take a toll on both your physical and mental well-being!
That's why you have to stop worrying now! Here I have listed some of the best possible ways for you to recover from your financial crisis.
Let's get started!