10 Best Cheap Places to Travel in the US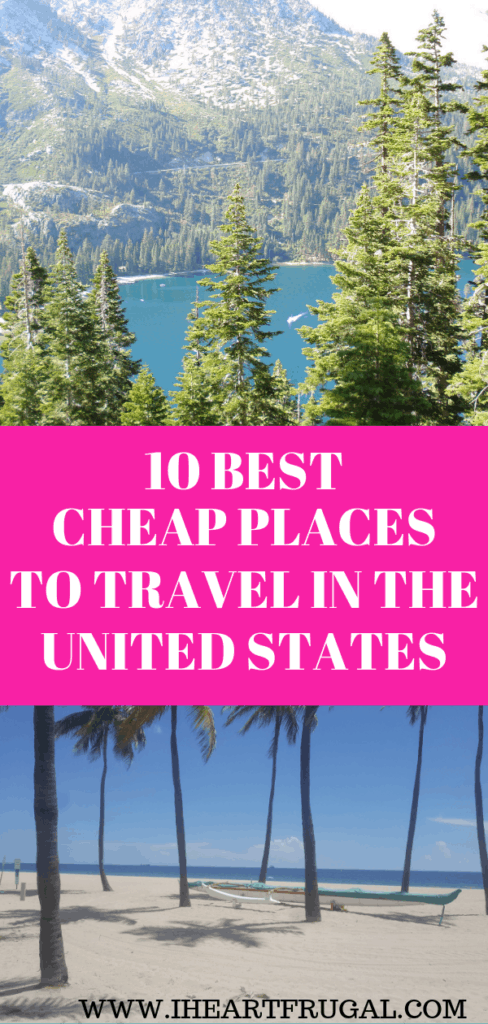 Are you looking to travel this summer, but don't have the funds? There is something about summer that screams ROAD TRIP! Not to mention, if it is summertime I want to be laying by a beach reading – Not always possible with kids! ha
And although we would all love to see the world, not everyone has the budget to travel to a far off land overseas. But consider, the United States has some amazing locations that won't break the bank. Yes, there are many cheap places to travel in the US that will leave your heart and your wallet happy this summer and leave memories that will last a lifetime.
My husband and I love to travel. People always ask us, "Do you take the kids?" The answer is yes. We love teaching our children about other cultures, geography, and history in general. However, we did take one short trip without them which is important for couples too.
It is important to note, we are also frugal. We love saving money and would rather live frugally throughout the year and spend our extra money on travel. My husband and I basically have no other hobbies except travel and coffee. (but we save money on coffee and use budget travel too.) We've also been known to splurge on a museum pass or two throughout the year!
The point is if you are going to spend money, experiences are a great choice over stuff. And if you like to travel, then you know you need cash to fund your wonder lust habit.
Therefore, visiting budget travel destinations can save money and will allow you to travel more often.
With that in mind, let's take a look at my top ten Summer budget travel destinations listed below.