25 Ways you waste money – learn how to stop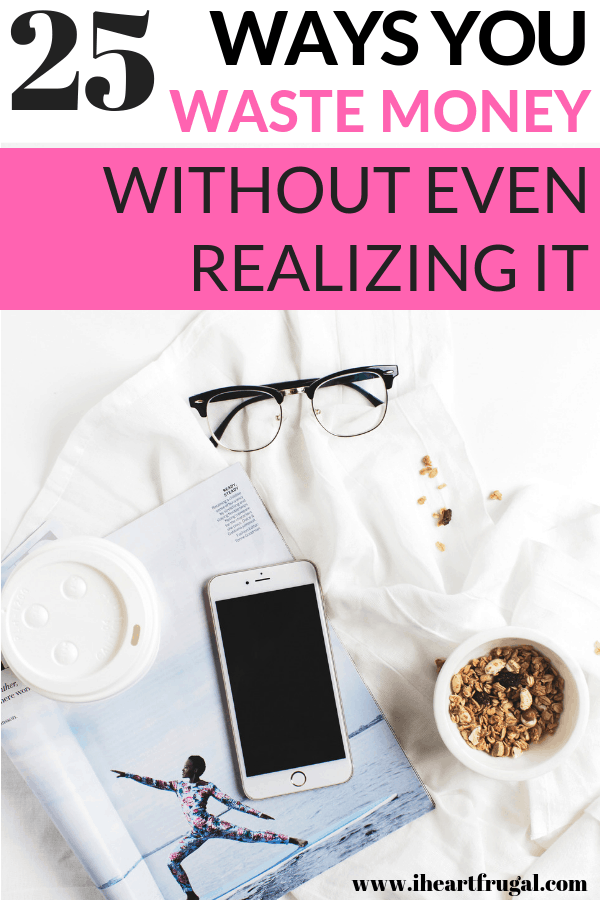 Do you waste money on frivolous things? It is definitely easy to do with all the constant bombardment of advertising. Let's face it, we live in a consumer society where spending is the norm. Plus, it is SO easy to waste money if you really aren't keeping track.
In fact, according to a recent study from Comet, around 80% of people in America are in debt. (source: cometfi.com)
However, if you are looking to get out of debt or save, it is best to find ways to cut costs and starting small is key.
I suggest keeping a spending journal. It doesn't have to be anything fancy, but I challenge you to write everything you buy for the next week. You will be amazed at how many ridiculous things you are wasting money on and how these little purchases can land you in debt.
What do you waste money on? You are sure to find a few ideas in this post.
Try cutting back and putting some of your leftover money into savings, investing, or a retirement fund.
Over time, you will watch your money grow and you will be glad you did. You will not miss these wastes of money!
Click here to try this amazing free tool that analyzes your spending and helps automate savings!