7 Retail Hacks Exposed – How You Can Avoid Them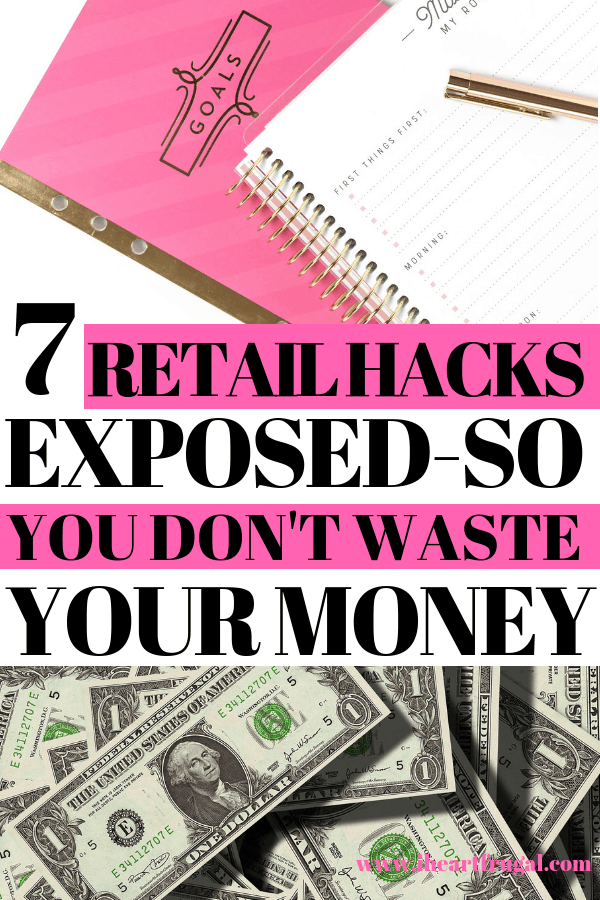 Have you ever wondered why you are over budget every time you go grocery shopping? Are you looking to buy something you need online like a pair of boots for your kids, but you end up with a bunch of other items in your cart? We have all been there. Unfortunately, there are many retail hacks that stores use to trick us into spending more money and the Holiday times are certainly no exception.
These secret marketing tricks will have you opening up your wallet and going over budget more than you need or want. Yet, unless you know what the retail hacks are, it is hard to avoid them.
Unfortunately for us, stores spend big bucks on marketing research. Yes, there is an entire psychology behind buying and selling.
Stores also track you and find out what you want to buy before you even know you want to buy it. Think of the last time you were on Facebook and an ad popped up in your feed while you were scrolling. You clicked the ad and bought something. It wasn't a coincidence that the advert made it into your Facebook feed. Companies spend big money on research to find the right advertising tactics to get you to pull out your wallet.
So what is a consumer to do? Start by researching these marketing tactics and learn how to avoid the retail trap. Knowledge is the key. Learn how to stop spending more money than you intended by avoided the marketing tricks below. Here are seven of the top retail hacks exposed so you can stop wasting your money.