Are You Broke? You Should Never Buy These Things: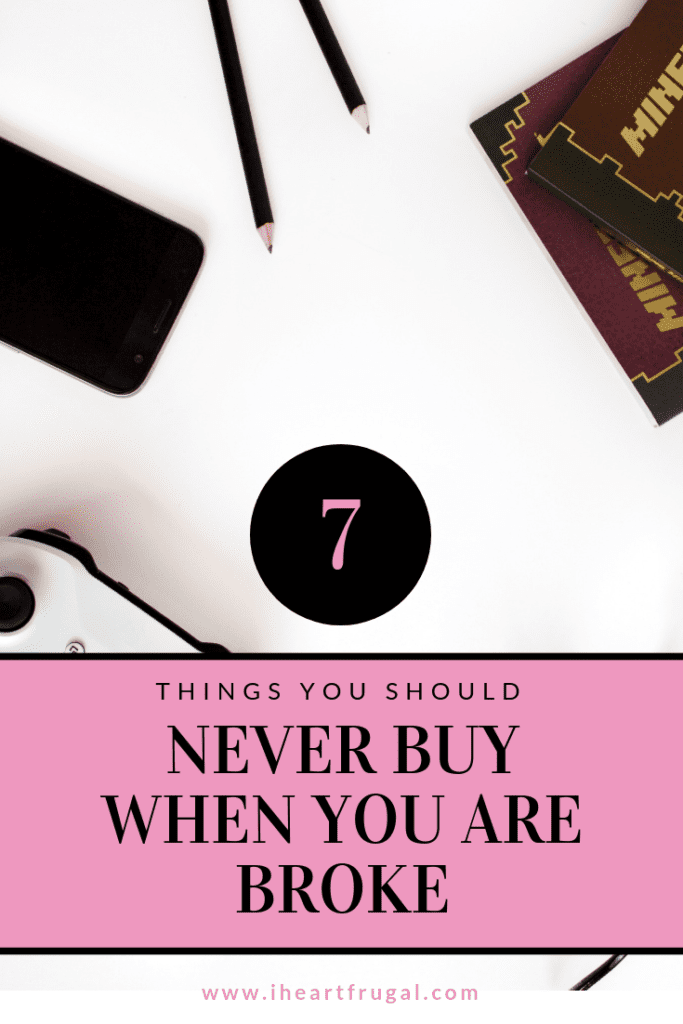 Are you broke or struggling financially? If so, there are certain things you should avoid buying. If you take a look at your budget, these are things that simply must go.
According to PEW Charitable Trust, a staggering 80% of Americans are in debt. Most do not have $500 in an emergency fund to cover a basic car repair or hospital bill.
Unfortunately, personal finance is not taught in most schools (unless you are taking a business class) and people continue to dig themselves into a hole because they never learned how to handle money.
Yet, personal finance is a simple matter of knowing how much money you bring in and how much money you need to cover your bills. Yes, we could go into great detail on this subject alone, but it is a simple input versus output mathematical equation. However, if you need help with your budget, then check out these posts:
Yet, once you have determined your input/output equation then it is best to live within your means and pay down debt to avoid paying more for everything the rest of your life (because of interest). If you have credit card debt you are paying interest on everything you buy with your credit card. Chances are you probably don't remember half of the items on your bill, but you are now paying WAY more for each and every purchase because the interest is high, especially if you have late fees.
Nonetheless, debt is not a life sentence and you can become debt-free. Learning to live within your means and only buy your "needs" until your debt is paid off, is the best option to live a better life.