Unique DIY Halloween Costumes for Kids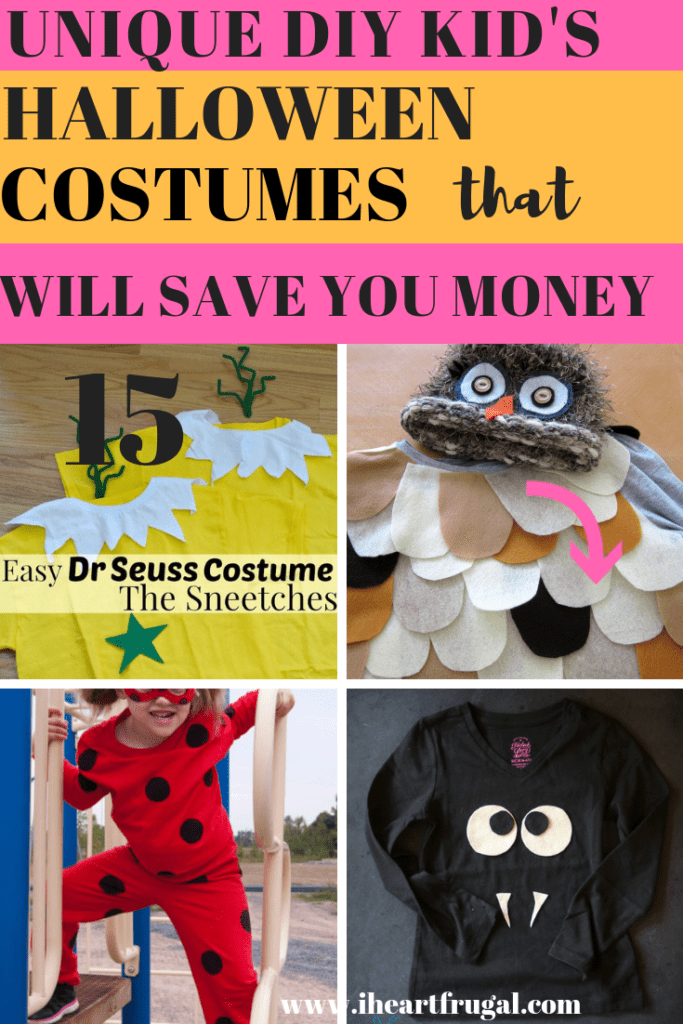 Are you ready for Halloween? Are you looking for unique DIY Halloweens Costume for your child? If you are like me, we participate in Halloween dress up activities in early October so we start looking for costumes in September.
Yet, if you are trying to save money this year you may want to save the sticker price at your local Halloween store and make your own.
My mom is a talented seamstress. She made ALL of our Halloween costumes when we were kids. She was super creative and designed Jeanie costumes, ghosts, clowns, and much more. With four kids, I often wonder when she found the time. Yet, these are now costumes I will never forget.
We had very few pictures back then, but the memories remain. I often forget my parents didn't have cell phones to annoy their offspring by taking 50 pictures of everything they never want to forget – or post on social media – Sorry Kids! Back then we only remembered the things that made a BIG impact and these homemade costumes my mother created are something I will hold dear.
So this year, consider making your own costume instead of paying a HUGE sticker price. You will save money and it will be a special costume for your little one to remember long into adulthood. Also, the costumes listed below are budget-friendly and easy to make. Check them out and let your kids take a peek. My son already has his eyes on the cardboard boxtume! Also, a few of the costumes can be used for a child or an adult, so you can match your little one, which is my favorite thing to do!