55 Summer Activities for Kids that are Frugal or Free!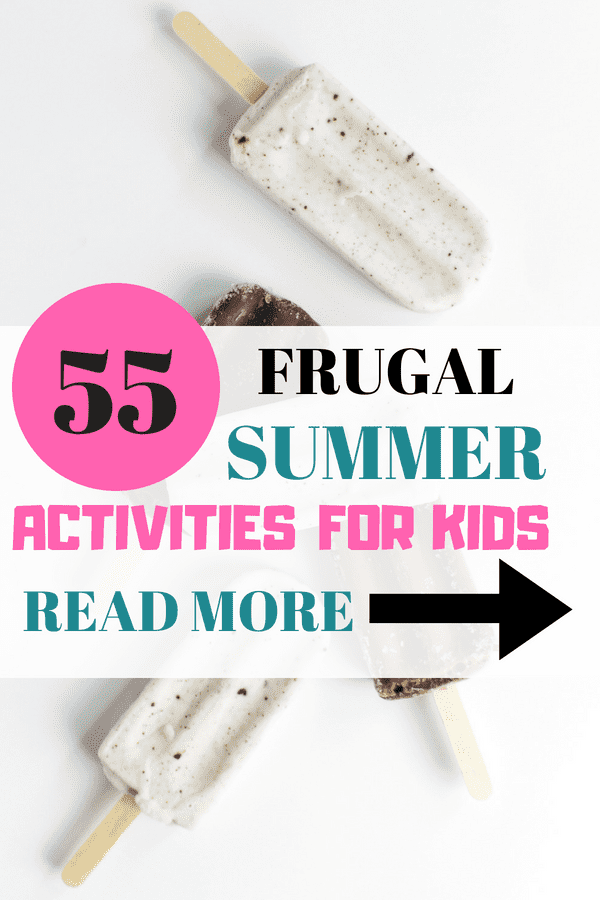 Did your kids get out of school this week? My kids were out last week and unless you go year-round, your kids are ready to let loose and enjoy their summer.
Let me just say, I LOVE it when my kids are home. Although they can drive me nuts by yelling the word MOM 50 times in an hour period, I wouldn't have it any other way.
Don't get me wrong, I like my free time when they are at school and in fact, this is my only blogging time, but since they are home I am going to make the best of it and work on this blog while they are having their short amount of screen time. (hee hee)