Learn how to cut your food bill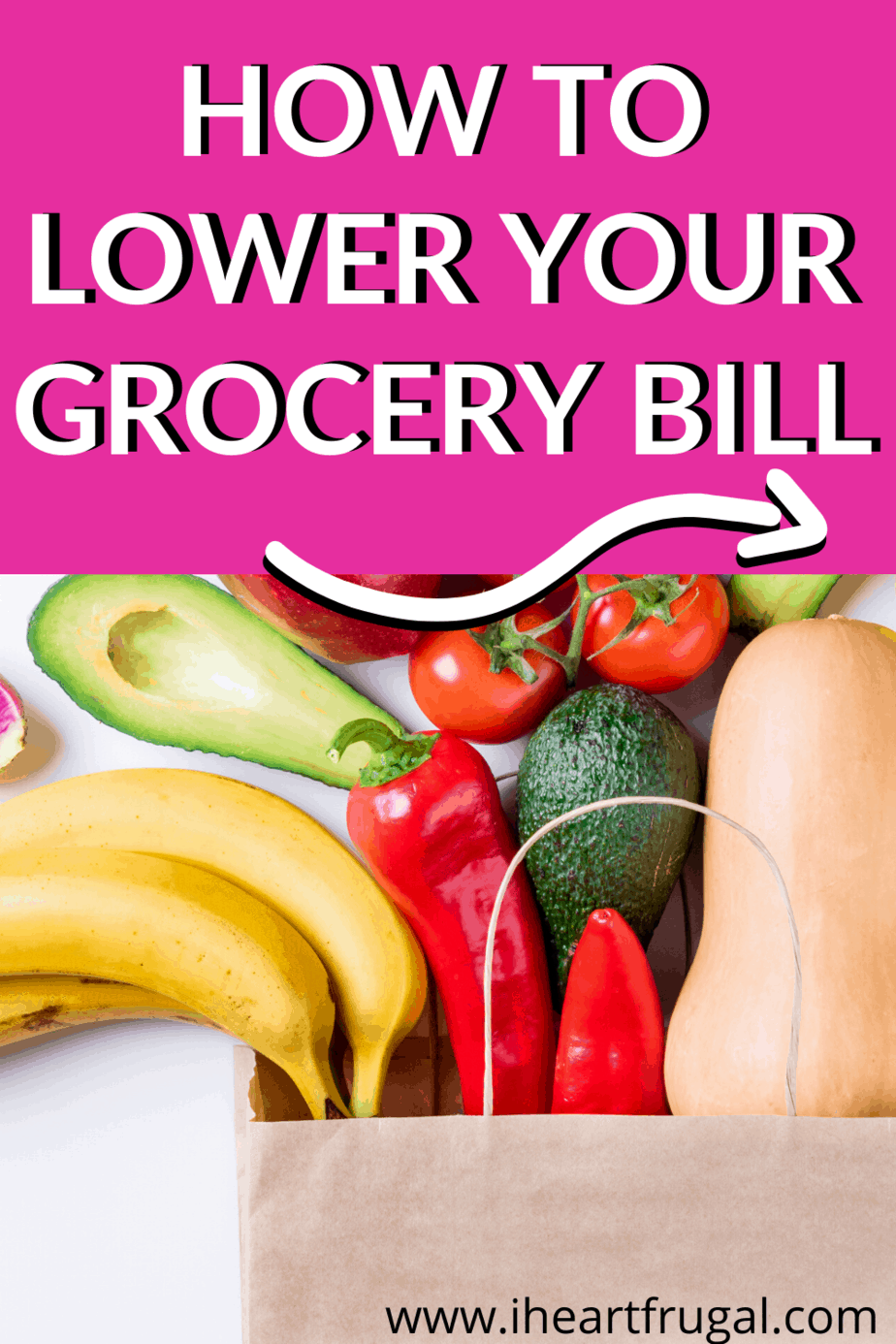 Do you need to save more money? Maybe you are behind on bills or want to save for an emergency fund. One easy way to save money on your monthly budget is to cut your food bill.
If you are on a tight budget and need to cut corners, the food bill should be the first place to look. Why? Because it is so easy and there are so many ways you can save on food.
Yes, food is a need and you can never cut the "food" category from a budget like a gym membership or a mani/pedi, but you can certainly find ways to cut your food bill and this post will showcase some ideas you may not have thought about. This post will help you cut your food budget in half.
Food Budget
According to Credit Donkey, if you are a four-person family on a moderate budget with two toddlers you will spend around $712 per month on your grocery bill. If you have toddlers and are spending this much, you can be sure your bill will increase as your kids grow.
USA Today breaks it down even further by totaling out how much you should allow for your food bill per family member. According to their post, you should allow $236.30 for a boy and $190.10 for your daughter, $238.30  for Dad, and $206.30 for Mom. In total, you will spend $217.75 per week or $871.00 per month to feed your family of four. It doesn't take a mathematician to see, that is a HUGE portion of your budget.
As you can see, both figures are pretty close and both are a HUGE chunk of change if you are low on cash or trying to pay off debt.
Yet, whether you are saving for an emergency fund or you are spending more than you bring in, there are always ways to save more!
Your goal may be to pay off debt or save for a down payment!
These clever ways to cut your grocery bill will save you hundreds each month!
---
Post You Will Enjoy: