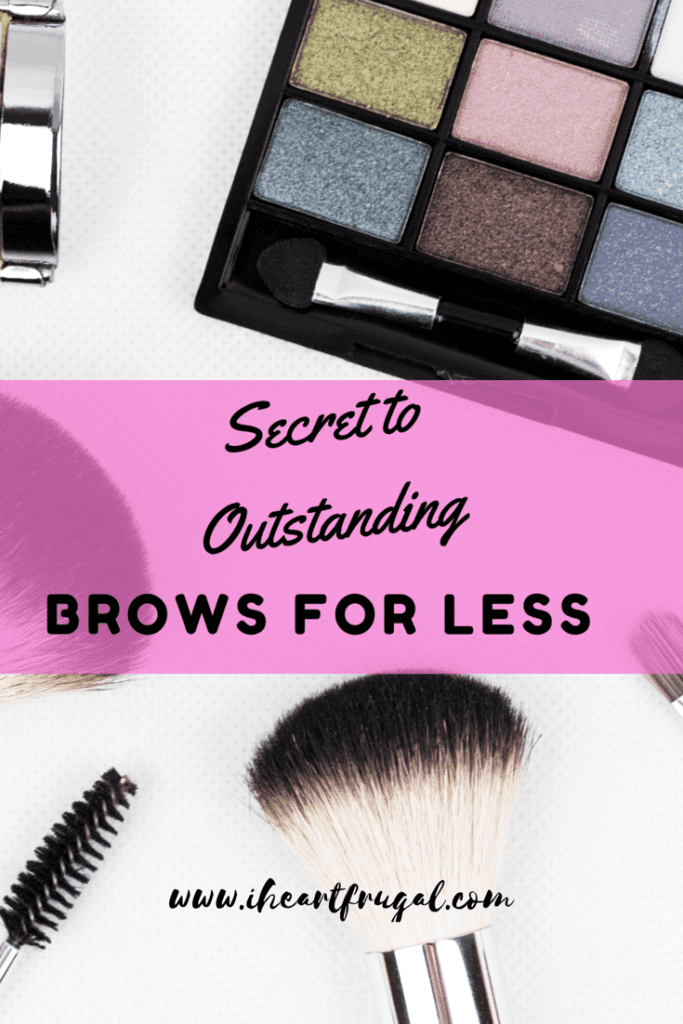 Secret to Outstanding Brows for less
For more money-saving tips follow me on my sidebar or bloglovin and never miss a post.
This post contains affiliate links. If you click a link and make a purchase, I will receive a small commission at no cost to you, so thank you!
Looking to get perfect brows but don't want to break your bank? I'm right there with you! In today's post I'm going to reveal an amazing brow pencil I randomly found that is super cheap, but works great! You are going to love it.
First, let me preface by telling you about the brow pencil I was using from Sephora. I loved how it made my brows look. It worked well and the color was fabulous; however, it was getting pretty small after sharpening and the idea of dragging two kids into Sephora to buy another was not on my top ten list of things to do for fun.